2016 Social Security Practice
Out of Stock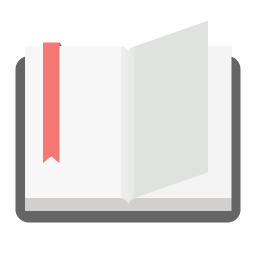 OnDemand
| | |
| --- | --- |
| Ratings | |
| Standard Price | $305.00 |
| Member Price | $305.00 |
| Size | |
| Color | |
| Qty | |
Product Details
About the Seminar
Whether you are a new practitioner to Social Security Disability law or thinking about testing the waters, this seminar will provide a review of the basic regulations and definitions, as well as practical tips on case management for social security disability cases. A seasoned disability advocate of over 15 years, Ms. Thompson will cover the process of evaluating, preparing and succeeding in representing disabled individuals in all levels of the disability application process.
The course will cover basic interviewing and case development techniques, as well as case and client preparation for the hearing before an administrative law judge. Beyond the hearing, Ms. Thompson will cover both ends of the spectrum from obtaining a fee for a successful case to appealing to the appeals council and beyond if an unfavorable determination is made. In addition, learn the new advances in online filing and submission of evidence by providing a primer on the handling of the electronic file, Electronic Records Express and Business Services Online.
For the materials this program includes the publication: Social Security Disability Cases in South Carolina, Third Edition. These will be shipped to you via UPS.
Seminar Agenda
Introduction and Course Review
Types of benefits, definitions and overview of the 5 step sequential evaluation
Initial case evaluation and considerations
Online appeals, electronic files and case workup at the reconsideration and hearing levels
Preparing the case and client for the hearing / hearing procedure
Pre-hearing and post-hearing briefs
Attorney fees / appeals council briefs
Red flags, unusual issues and expecting the unexpected
Conclusion and discussion
RELATED RESOURCE
Social Security Disability Cases in South Carolina, Third Edition
Fully updated since the release of the Second Edition in 2010, Social Security Disability Cases in South Carolina - Basic Case Evaluation and Management, Third Edition by Stacy E. Thompson provides a basic overview of the different social security disability case determinations made by the Social Security Administration. The publication is a simple, how-to of disability cases, with descriptions of the types of cases encountered, an outline of the five-step evaluation process utilized by the Social Security Administration, and a discussion of the Listings of Impairments and the Grids.
For those new to the practice of Social Security Disability, this publication will provide an overview on how to conduct your initial case evaluation, give you tips on how to obtain relevant information from your client, and help you prepare your client and your case for the hearing before the Social Security Administration. Relevant and commonly-used Social Security rulings and case law are also included to provide additional insight into the case determination. New to the Third Edition is an updated section on how to handle the electronic file, online appeals and electronic submission of evidence, as well as
information on handling cessation cases, dependent's benefits and continuing disability reviews.
Also included in the Third Edition is an expanded section on handling cases involving minor children and discussion of common Appeals Council issues. With this publication, you will receive useful forms in an electronic user-friendly format. Sample forms included in the CD are: a client interview form, a sample fee agreement, authorization to release medical records (HIPAA compliant), authorization to release
school and attorney records, a pre-hearing checklist, sample Pre-Hearing Briefs, and a pre-hearing letter to a client. Also included are electronic links to forms found on the Social Security Administration website.
This seminar qualifies for 5.41 MCLE credit hours.
This seminar is Intermediate to Advanced Level.
Note:
When submitting your compliance reports to the SC Commission on CLE and Specialization, please use this course code
if you completed the program in 2019
:
191152ADO
Additional Product Photos