A Call To Arms: Multi-disciplinary Approach to Protecting Vulnerable Adults
Out of Stock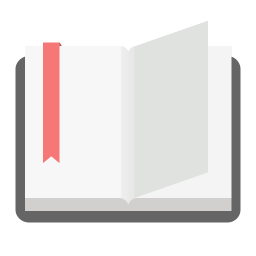 OnDemand
| | |
| --- | --- |
| Ratings | |
| Standard Price | $240.00 |
| Member Price | $240.00 |
| Size | |
| Color | |
| Qty | |
Product Details
About the Seminar
Vulnerable adults are often the most invisible segment of our population both culturally and legally. While there are both federal and state agencies with responsibilities for providing assistance, advocacy and protection for vulnerable adults, there remains much confusion and duplication of effort so that many of our most at-risk elders, veterans and disabled citizens fall through the cracks.
The SC Bar CLE Division and the AARP of South Carolina are proud to co-sponsor this special seminar, designed to open your eyes to the breadth of issues facing vulnerable adults, bring clarity to the array of programs and services, and help you be the most effective advocate possible within and without the state and federal assistance systems.
The distinguished keynote speaker is Paul Greenwood, San Diego Deputy District Attorney and Head of the Elder Abuse Prosecution Unit. Paul's presentation will provide guidance to solicitors and private attorneys alike on the breadth of elder abuse crimes rampant in our country.
This seminar will also provide valuable insights on programs and agencies tasked with protecting our vulnerable adults, including OAPA, the interplay between agencies and the courts, working with the Veteran's Administration, assistance in recognizing signs of abuse, preventions strategies and criminal and civil liability under South Carolina law.
Whether you work for a state agency tasked with protecting the rights of elders or other vulnerable adults, practice in the criminal or civil liability arenas or represent elders or their care givers, this is a program you definitely need to attend!
Seminar Agenda
Elder Abuse: It's Not Just a Civil Matter
Paul Greenwood -
San Diego Deputy District Attorney
Get Your Programs! You Need a Program to Know the Players
Cynthia "Cindy" A. Coker -
SC Bar
Michael "Mike" S. Large -
S.C. Legal Services
Nursing Home Negligence
John D. Kassel -
Kassel McVey Attorneys at Law
Navigating the VA System for the Vulnerable Vet
Douglas J. Rosinski -
Douglas J. Rosinski, Esq
Responsibility of a G/C and Potential Problems that Can Develop
Hon. Amy W. McCulloch -
S.C. Probate Court
Sarah Garland St. Onge -
Protection & Advocacy for People with Disabilities
Criminal Liability

Robert J. Elam
11th Circuit Solicitor's Office
This program qualifies for 6.0 MCLE credit hours.
This seminar is an intermediate level program.
Note:
When submitting your compliance reports to the SC Commission on CLE and Specialization, please use this course code
if you completed the program in 2019
: 191161ADO
Tags Elder Law;
Additional Product Photos