2017 Hot Tips from the Coolest Domestic Law Practitioners
Out of Stock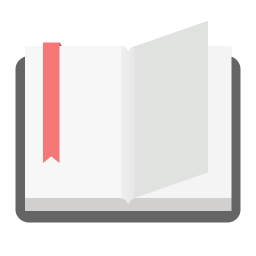 OnDemand
| | |
| --- | --- |
| Ratings | |
| Standard Price | $250.00 |
| Member Price | $250.00 |
| Size | |
| Color | |
| Qty | |
Product Details
About the Seminar
The SC Bar CLE Division is again proud to present the preeminent family law continuing legal education event of the year! Hot Tips from the Coolest Domestic Law Practitioners features updates on key substantive, procedural, evidentiary, and technology issues for the domestic practice attorney, as well as guidance from the Family and Appellate Court bench, sage wisdom from experienced practitioners, and fresh insights from new voices! But most of all, Hot Tips is fast-moving and practical. You'll get practice-transforming insights, fantastic written materials, and an unbeatable networking opportunity!
This year's edition features reflections and insights from Court of Appeals Judge Bruce Williams, Family Court Judges Jay Vinson and Vicki Snelgrove, guidance from Ken Lester on the new Family Court Rule 25, insights on changes in military retirements by Mary Fran Quindlen, advice on how to handle client case and financial expectations from Michael Gillen and Emily Johnson, and powerful tips from some of South Carolina's leading domestic practice voices. New this year, Hot Tips will also feature Q&A panels for the morning and afternoon from our distinguished faculty.

Seminar Agenda
Welcome and Opening Remarks
C. Vance Stricklin, Jr. -
Moore Taylor Law Firm, P.A.
Sandra R. Parise -
Parise Law Firm, PA
The Effect of In Re Fabri
C. Dixon Lee, III
-
McLaren & Lee
Observations from the Appellate Bench
Honorable Harris Bruce Williams -
SC Court of Appeals
And It Is So Ordered
Honorable Jerry D. Vinson, Jr. -
SC Family Court
What Do You Mean When You Say I Am Not Being Civil?
Honorable Vicki J. Snelgrove -
SC Family Court
Changes in Military Retirement
Mary Fran Quindlen -
Quindlen Law Firm, P.A.
Impact of New Family Court Rule 25
Ken H. Lester - Lester & Hendrix
H
ot Tips on the Hot Seat: Q&A
Ethics-The Question of Spoilation of Evidence
Steven R. Kropski -
Earhart Overstreet, LLC
Stipulations and Transcripts of Judgments
Kristina Parise Noë -
Parise Law Firm, PA
Preparing Affidavits for Temporary Hearings
Nancy Jo Thomason -
Thomason & Pracht, LLP
Expedited & Emergency Hearings: When & How to File
Martha L. Hamel -
Martha L. Hamel, Attorney at Law, P.C.
Immigration Issues in Family Court
Patricia S. Ravenhorst -
S.C. Victim Assistance Network
Spies like iOS: Now that you've found Spyware, what are your remedies
Max N. Pickelsimer -
Payne, Black & Pickelsimer, LLC
Hot Tips on the Hot Seat: Q&A
How to obtain GPS Electronic Information in an IT World
James T. McLaren -
McLaren & Lee
3 Tools for Managing Client Financial Expectations
Emily A. Johnson -
Polaris Capital Advisors, LLC
Managing Client Case Expectations
Michael F. Gillen -
Gillen Law Firm
The Difference between Alimony & Separate Maintenance- Yes, there is one
Peter G. Currence -
McDougall, Self, Currence & McLeod, LLP
Attorney Fees in Contempt Actions
Reid T. Sherard -
Nelson Mullins Riley & Scarborough, LLP
What The Hague? (The Convention You've Heard Of- and All the Ones You Haven't)
J. Benjamin Stevens -
The Stevens Firm, P.A. Family Law Center
FOIA & Rights for Parents
Joshua M. Calder -
McLaren & Lee
Beware the Rogue Legislator Lawyer in Family Court
Gary H. Smith, III -
Smith, Massey, Brodie, Guynn & Mayes, LLC
Hot Tips on the Hot Seat: Q&A
Keep Up the Pace- Using Body Camera's in Your Next Case
Cyril Berwyn Rush, III -
The Rush Law Firm, LLC
Social Media Hot Tips (Specific to Family Law Case)
Karen L. Wingo -
S.C. Department of Social Services
Family Law Case Law Update
Ashby L. Jones -
Kinard & Jones, LLC
Rebecca P. Creel -
Lester & Hendrix
Alimony Update
C. Vance Stricklin, Jr. -
Moore Taylor Law Firm, P.A.
Adjourn
This program qualifies for 6.01 MCLE credit hours, including up to .5 LEPR credit hour.
This seminar qualifies for 6.0 MCLE credit hours in North Carolina.
This seminar is Intermediate to Advanced Level.
Note: When submitting your compliance reports to the SC Commission on CLE and Specialization, please use this course code
if you completed the program in 2019
: 191212ADO
Additional Product Photos