2017 South Carolina Family Court Bench/Bar
Out of Stock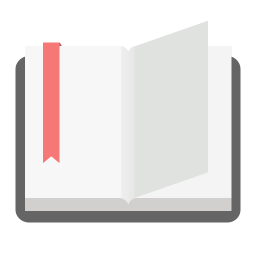 OnDemand
| | |
| --- | --- |
| Ratings | |
| Standard Price | $250.00 |
| Member Price | $250.00 |
| Size | |
| Color | |
| Qty | |
Product Details
About the Seminar
The South Carolina Bar CLE Division is proud to present the 2017 South Carolina Family Court Bench Bar seminar. Course Planner, Judge Anne Gue Jones, has gathered a distinguished and entertaining faculty, cutting edge topics, and practical insights for this annual seminar. If you practice in Family Court you won't want to miss this powerful and practical CLE program. As always, this seminar is mandatory for South Carolina's Family Court judges.
Seminar Agenda
Welcome and Opening Remarks
Hon. Dorothy Mobley Jones, S.C. Family Court
Dirt Law for Family Court Judges and Lawyers
Teri Callen, Chicago Title Insurance Co.
"Things I Can Tell the Judge that You Cannot and Things I Can Tell the Lawyer that You Cannot
Hon. Vicki J. Snelgrove, S.C. Family Court
Beverly V. Snelgrove, Bluestein and Douglas, LLC
Family Court Rule 25: A Practical Guide for Judges and Lawyers
Hon. Brian Gibbons, S.C. Circuit Court
Justin S. Kahn, Kahn Law Firm, LLP
Mediation Issues when Domestic Violence in Involved
Leslie R. Fisk, S.C. Legal Services
Top 10 List From and For the Bench and Bar:
The top ten pet peeves regarding family law attorneys and Family Court Judges collected from the
family law Bench and Bar (Revisited from 1997)
Hon. Timothy Pogue, S.C. Family Court
Brendan P. Barth, Barth, Ballenger, and Lewis, LLP
National Defense Authorization Act of 2017
Mary Frances Quindlen, Quindlen Law Firm, P.A.
Standardizing "Standard" Visitation - A View from the Bench
Natalie P. Bluestein, Bluestein & Douglas, LLC
Hon. Jerry D. Vinson, Jr., S.C. Family Court
Hon. William Marsh Robertson, S.C. Family Court
Hon. Alice Anne Richter, S.C. Family Court
Hon. Michelle M. Hurley, S.C. Family Court
Recent Developments with the Indian Child Welfare Act
Raymond W. Godwin, Raymond W. Godwin, Attorney at Law, PC
Robert Hill, Law Office of Robert Hill
This seminar qualifies for 6.0 MCLE credit hours.
This seminar is an Intermediate to Advanced level program.
Note:
When submitting your compliance reports to the SC Commission on CLE and Specialization, please use this course code
if you completed the program in 2019
:
191207ADO
Additional Product Photos