2018 Probate Bench Bar
Out of Stock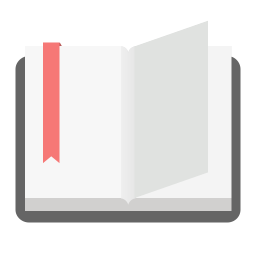 OnDemand
| | |
| --- | --- |
| Ratings | |
| Standard Price | $250.00 |
| Member Price | $250.00 |
| Size | |
| Color | |
| Qty | |
Product Details
About the Seminar
The SC Bar CLE Division is proud to present the 2018 South Carolina Probate Bench/Bar Seminar. Judge Heather Galvin and Judge Caroline Horlbeck have recruited a distinguished and experienced faculty to guide you through some of the most important issues trending in probate practice in South Carolina.
This year's program will feature panel discussions on mediation in probate court, the intersection between family and probate courts as well as an Article 5 update and much more. To end the day, join us for Professor Alan Medlin's popular case law and statutory update.
As always, this year's program is mandatory for South Carolina's probate bench and has also been approved for 6.0 hours of Estate Planning and Probate Specialization credit. If you practice in probate court, this is THE program of the year for you! Don't miss an opportunity to learn and network with your colleagues and our probate judges!
Seminar Agenda
Welcome and Opening Remarks
The Honorable Heather J. Galvin,
Beaufort County Probate Court
The Honorable Caroline Horlbeck,
Greenville County Probate Court
Mediation in Probate Court
Thomas E. Lydon,
McAngus Goudelock & Courie, LLC, Columbia
James J. Wegmann,
Weidner, Wegmann & Harper, LLC, Beaufort
The Intersection between Family Court and Probate Court
The Honorable Rosalyn Frierson-Smith,
S.C. Family Court, Columbia
The Honorable Daniel E. Martin Jr.,
S.C. Family Court, Charleston
Antonia T. Lucia,
Vaux Marscher Berglind, P.A., Beaufort
Firearms Issues in Estate Planning and Estate Administration
Michael J. Howell,
The Law Office of Michael J. Howell, PA, Hilton Head Island
Scott H. Schmidt,
Schmidt Law Firm, LLC, Columbia
Article 5 Update: Highlights of Statutory Changes
The Honorable Ashley H. Amundson,
Colleton County Probate Court
The Honorable Jacqueline Belton,
Richland County Probate Court
Death, Taxes and Probate
Use It or Lose It - Exempt Property Claims and Elective Share
Renee L. Tedrick,
Renee L. Tedrick PC, Greenville
Where do we go now? Issues with Ancillary Administration
This program qualifies for 6.0 MCLE credit hours, including up to 6.0 Estate Planning & Probate Specialization credit hours.
This seminar is an Intermediate to Advanced Level.
Note: When submitting your compliance reports to the SC Commission on CLE and Specialization, please use this course code if you completed the program in 2019: 191385ADO
Tags Estate and Probate Law;
Additional Product Photos