2018 Hot Tips From the Coolest Domestic Law Practitioners
Out of Stock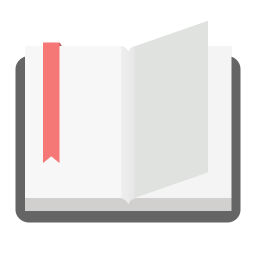 OnDemand
| | |
| --- | --- |
| Ratings | |
| Standard Price | $250.00 |
| Member Price | $250.00 |
| Size | |
| Color | |
| Qty | |
Product Details
The SC Bar CLE Division is again proud to present the preeminent family law continuing legal education event of the year! Hot Tips from the Coolest Domestic Law Practitioners features updates on key substantive, procedural, evidentiary, and technology issues for the domestic practice attorney, as well as guidance from the Family and Appellate Court bench, sage wisdom from experienced practitioners, and fresh insights from new voices! But most of all, Hot Tips is fast-moving and practical. You'll get practice-transforming insights, fantastic written materials, and an unbeatable networking opportunity!
This year's edition features reflections and insights from Court of Appeals Judge Bruce Williams, Family Court Judges Jay Vinson, Vicki Snelgrove, Melissa Buckhannon, A.E. Morehead, Alice Anne Richter, and Usha Bridges. This year's program also features guidance on Soberlink from Marie-Louise Ramsdale, authenticating social media posts from Melissa Brown, and an update on the Computer Fraud Abuse Act by Dick Whiting. Also included, we'll have presentations on subpoenas, the role of Guardians ad Litem, custody, business valuations, personal service of military members, registering foreign orders, representing impaired clients, as well as our annual alimony updates and a colorful and entertaining look at some of South Carolina's all-time Family Court cases. Finally, this year's seminar features a full hour of ethics with new ODC Director John Nichols and Professor Michael Virzi.
Seminar Agenda
Welcome and Opening Remarks
C. Vance Stricklin, Jr. - Moore Taylor Law Firm, P.A.
Melissa F. Brown - Melissa F. Brown, LLC
What Does the Court of Appeals Require for a Supersedeas in Family Court
Honorable Harris Bruce Williams - SC Court of Appeals
The Do's and Don'ts for Attorney Fee Affidavits
Honorable Vicki J. Snelgrove - SC Family Court
Retiring-Legacy??
Honorable Arthur E. Morehead, III - S.C. Family Court
Docket Management Committee Update
Honorable Usha Bridges - SC Family Court
Ken's Excellent Trial Tip
Ken H. Lester -
Ken Lester & Associates
"You could become a non-custodial parent if...."
Honorable Melissa Buckhannon - SC Family Court
Quick Tips to Remember When Seeking Ex Parte Relief
Honorable Alice Anne Richter - SC Family Court
The Alimony Update and Look Out Now the Tax Laws are Changing
C. Vance Stricklin, Jr. - Moore Taylor Law Firm, P.A.
Richard Livingston - Dixon Hughes Goodman, LLP
A Gourmet's Guide to Family Court
Honorable Jerry D. Vinson, Jr. - SC Family Court
Me, Pee? Why Urine Tests Are So Passé-Using Soberlink in Family Court
Marie-Louise Ramsdale - Ramsdale Law Firm
Subpoena: What you need to know and things that people forget
Margie A. Pizarro - The Pizarro Law Firm LLC
How to Get Your Guardian
ad litem
to Do Their Job
Alexia Pittas - Lawyer Rescue
Custody: A look at the case Law and recent requests to modify the statute
Reid T. Sherard - Nelson Mullins Riley & Scarborough, LLP
Flipping the Switch, Changing the Locks & Upping the Thermostat: Devious Spouses' Abuse Smart
Phone Technology
Melissa F. Brown - Melissa F. Brown, LLC
The Double Dip and What it means in Business Valuation/Alimony
Dwight A. Ensley - ValuePointe.biz, Inc.
Tips for Representing Low $ Clients + Some Exciting Legal Aid Updates
Kirby R. Mitchell - S.C. Legal Services
The Impact of the Palmetto Automated Child Support System on Family Law Attorneys - In a Nutshell
Chrissy Brogdon Dingeldine - Veritas HHS
Update on Computer Fraud Abuse Act and Cell Phone Spying
Richard G. Whiting - Law Offices of Richard Whiting
Update in Ethics: Most Pressing Issues for Family Court Lawyers
John S. Nichols - Office of Disciplinary Counsel
Service and Jurisdiction on Military Members
Mary Fran Quindlen - Quindlen Law Firm, P.A.
How and Why to Register a Foreign Order
Peter G. Currence - McDougall, Self, Currence & McLeod, LLP
How to Represent an Impaired Client in Family Court
Leigh B. Sellers - Krusch & Sellers, PA
Top Ten Family Court Cases of All-Time
Ashby L. Jones - Kinard & Jones, LLC
Top Ten Family Court Cases of All Time Continued
Rebecca P. Creel - Creel Family Law, LLC
Ethical Advertising on Lawyer Websites, Advertisements, Testimonials, Oh my!
Michael J. Virzi - University of South Carolina School of Law
This seminar is an Intermediate to Advanced level program.
This program qualifies for 6.25 MCLE credit hours, including up to 1.0 LEPR credit hour.
Note: When submitting your compliance reports to the SC Commission on CLE and Specialization, please use this course code for 2019: 191421ADO
Additional Product Photos