Drug Litigation in South Carolina
Out of Stock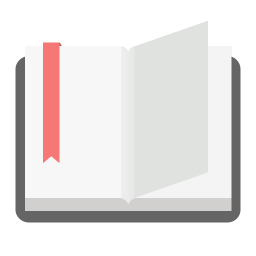 OnDemand
| | |
| --- | --- |
| Ratings | |
| Standard Price | $250.00 |
| Member Price | $250.00 |
| Size | |
| Color | |
| Qty | |
Product Details
About the Seminar
The South Carolina Bar CLE Division is proud to announce an important seminar that will provide prosecutors and the criminal defense bar with powerful and practical updates on South Carolina drug cases and issues. In addition, this program signals the imminent publication of the brand new Fifth Edition of one of our most important criminal law practice manuals - Drug Litigation in South Carolina by former Thirteenth Circuit Assistant Solicitor, Melanie McCulley Yenovkian coming in January.
Course Planners Melanie Yenovkian, Dayne Phillips and Teckla Henderson have designed a unique seminar that will not only provide you with an overview of the new Fifth Edition, but will also provide practical guidance on current trends in SLED drug lab practices, drug court procedures, and federal opioid policies and prosecutions. In addition, you will benefit from watching a mock drug suppression hearing and an actual drug dog demonstration, featuring Corporal James Sweatman and his faithful companion Rao. Our program concludes with an important and insightful ethics presentation on the dangers of Unauthorized Practice of Law in the criminal practice and drug litigation context.
If you defend or prosecute drug crimes, this is a program you won't want to miss!
Welcome and Opening Remarks
Drug Litigation in South Carolina, What You Need to Know about the New Fifth Edition
Melanie M. Yenovkian -
Yenovkian Law Firm
Current Trends at the SLED Lab and What They Mean for You
Drug Court Update
Hon. H. Bruce Williams -
S.C. Court of Appeals
Hon. William P. Keesley
-S.C. Circuit Court
Mock Suppression Hearing: An Interactive Lesson on Key Evidence Issues
Hon. Clifton B. Newman, presiding
- S.C. Circuit Court
Prosecution: Samuel C. McGlothin -
Fifth Circuit Solicitor's Office
Defense: Dayne C. Phillips -
Price Benowitz LLP
Drug Dog Demonstration- A Nose for the Truth
Corporal James F. Sweatman, II and Canine Rao -
South Carolina Highway Patrol
Trends in Federal Opioid Prosecution
Andrew B. Moorman
- U.S. Attorney's Office
The Unauthorized Practice of Law: Ethical Oversight in Drug Cases
James Clayton Mitchell, III -
Gallivan, White & Boyd, PA
Mandatory MCLE Credit Hou
rs
This seminar qualifies for 5.75 MCLE credit hours, including up to 1.0 LEPR credit hour.
Also qualifies for 5.75 Criminal credit hours, and up to 1.0 LEPR credit hour for Magistrates and Municipal Judges.
This seminar is an Intermediate to Advanced Level Program.
Note: When submitting your compliance reports to the SC Commission on CLE and Specialization, if you completed this in 2022, please use this course code: 222982ADO.
Note: When submitting your compliance reports to the SC Commission on CLE and Specialization, if you completed this in 2023, please use this course code: 231443ADO
Additional Product Photos