Throttling Through Motorcycle and Catastrophic Personal Injury Collision Cases
Out of Stock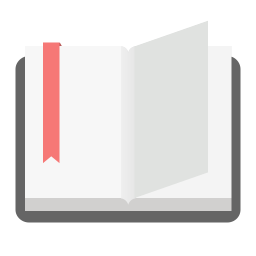 OnDemand
| | |
| --- | --- |
| Ratings | |
| Standard Price | $230.00 |
| Member Price | $230.00 |
| Size | |
| Color | |
| Qty | |
Product Details
Motorcycle accident cases are a discipline all their own, and auto accident litigation does not necessarily prove you with the experience to be successful in this area. There are specific and nuanced physical, evidentiary, and legal differences and complexities with the motorcycle case that simply do not transfer from other kinds of motor vehicle cases.
The SC Bar CLE Division is proud to present our very first, full-day motorcycle accident case seminar. Join Course Planners Chad and Katie Fuller, along with an experienced and distinguished faculty of attorneys, accident reconstruction specialists, and judges, who will provide you with practical analysis, insights and the tools you need to take on these complex cases.
Whether you represent the plaintiff or the defendant in motorcycle accident cases, you won't want to miss this first of its kind SC Bar CLE program.
Seminar Agenda
Welcome and Opening Remarks
Motorcycling Cases in Magistrate and Municipal Courts
Chad W. Fuller - McGrath, Danielson, Sorrell & Fuller
How an Accident Reconstructionist Can Help You
Al Duncan - Warren Forensics
Maximizing Recovery for Personal Injury Clients in Catastrophic Injury Cases
Katie A. Fuller - McGrath, Danielson, Sorrell & Fuller
Mediation: Tips, Techniques and Pitfalls
Kristi Harrington Dispute Resolution
Ethical Considerations in Personal Injury Cases
Honorable Bentley Price - Ninth Circuit Court
Bringing It All Together: Q&A and Panel Discussion
Moderator: Chad W. Fuller
Mandatory MCLE Credit Hours
This seminar qualifies for 5.11 MCLE credit hours, including up to 1.0 LEPR credit hour.
This seminar is a Basic to Intermediate Level Program.
Note: When submitting your compliance reports to the SC Commission on CLE and Specialization, if you completed this in 2022, please use this course code: 223444ADO
Note: When submitting your compliance reports to the SC Commission on CLE and Specialization, if you completed this in 2023, please use this course code: 231862ADO
Additional Product Photos