Wildlife Law & Policies
Out of Stock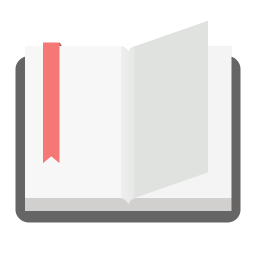 OnDemand
| | |
| --- | --- |
| Ratings | |
| Standard Price | $250.00 |
| Member Price | $250.00 |
| Size | |
| Color | |
| Qty | |
Product Details
History of Wildlife Law
Chief of Legal Services, National Wild Turkey Federation, Michigan State University College of Law
Major Billy Downer - South Carolina Department of Natural Resources
The presentation explores the question of who owns the wildlife? Includes a brief history and introduction of the concepts to understanding the role of the state and federal fish and wildlife agencies in managing wildlife including the general concepts and court cases that guide those management issues.
Major Downer's presentation follows focusing on the history of South Carolina wildlife law and the development of the state department of natural resources.
North American Model of Wildlife Conservation
Gordon Batcheller - New York DNR, Chief Wildlife Biologist
Presentation will cover a discussion and importance of the seven principles of the NAM, how these principles evolved to provide guidance for wildlife management issues. Mr. Batcheller's presentation will include a robust study of the public trust doctrine and its application to wildlife and beyond.
South Carolina Game Laws
Craig Jones - Chief Legal Counsel for SCDNR
Lee Ellis - South Carolina Department of Natural Resources
Presentation covers an overview of International Wildlife Crimestoppers, SC game and fish laws, to include Operation Game Thief, as well as the National Wildlife Violator Compacts and South Carolina's experience with the Compact
State Constitutional Rights to Hunt and Fish Provisions
Animals as Property v. Nonhuman Property v. Animal Rights
Michael Jean - Deputy Counsel, NRA-ILA
Presentation includes legal personhood for animals, animal rights activist's movement and how it has influenced hunting and the Court of Public Opinion.
The State's Role in Managing Wildlife on Federal Lands
Lane Kisonak - Legal Counsel, Association of Fish and Wildlife Agencies, Washington DC
Mr. Kisonak's presentation focuses on the federal statutes and court cases that have defined the states' jurisdiction over all wildlife including wildlife on federal lands.
Federal Protection for Species
Parks Gilbert, Attorney, Washington, DC
Presentation covers the federal statutes where Congress has specifically placed primary authority of wildlife management in federal land-managing agencies such as the ESA, Migratory Bird Treaty Act, CITES, Lacy Act and the Sikes Act
The American System of Conservation Funding
Chris Segal, Attorney, Washington, DC
Who pays for conservation? Mr. Segal will inform on the role of federal excise taxes collected from hunters, anglers and boaters and the critical role it plays in funding the state fish and wildlife agencies. His presentation includes a new book that he and principal author Lowell E. Baier have just published, Saving Species on Private Lands: Unlocking Incentives to Conserve Wildlife and Their Habitats. The book explains how working landowners such as farmers, ranchers, and forest landowners can conserve at-risk, threatened, and endangered species on their land. Written for landowners, as well as scientists, policymakers, attorneys, and educators who work with them, the book walks through the Endangered Species Act of 1973, the federal Farm Bill, and a variety of federal, state, and private conservation programs, providing practical information on how landowners can secure professional advice, financial assistance, and regulatory assurances for wildlife conservation.
Mandatory MCLE Credit Hours
This seminar qualifies for 5.51 MCLE credit hours.

Also qualifies for 4.75 Criminal credit hours for Magistrates and Municipal Judges.
This seminar qualifies for 5.50 MCLE credit hours in NC.
This seminar is a Basic to Intermediate Level Program.
Note: When submitting your compliance reports to the SC Commission on CLE and Specialization, if you completed this in 2022, please use this course code: 223014ADO.
Note: When submitting your compliance reports to the SC Commission on CLE and Specialization, if you completed this in 2023, please use this course code: 231475ADO.
Tags Animal; Big Ticket
Additional Product Photos