Estate Planning in SC 2nd Edition Volume 3
Out of Stock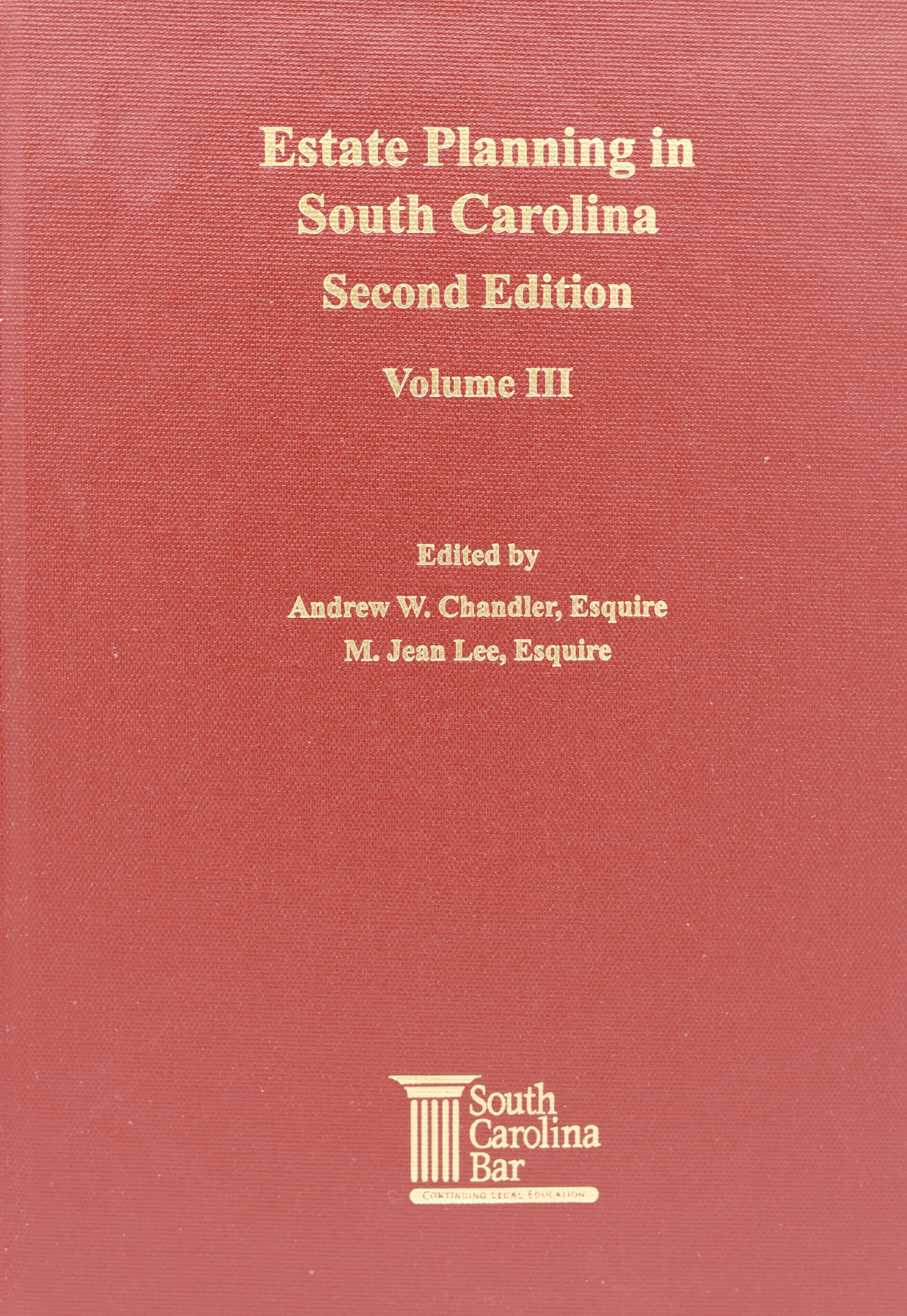 | | |
| --- | --- |
| Ratings | |
| Standard Price | $80.00 |
| Member Price | $80.00 |
| Size | |
| Color | |
| Qty | |
Product Details
Estate Planning in South Carolina, Second Edition, Volume III
Charles M. Black, Jr., James B. Drennan III, William S. Elder, Patricia Logan Harrison, W. Steven Johnson, Fred L. Kingsmore, Jr., Jennifer Ross MacLeod, Harley D. Ruff, The Hon. J. Munford Scott, Jr., John R. Thomas, Arthur E. White III
Edited by: Andrew W. Chandler and M. Jean Lee
©2016
Upon completion
Estate Planning in South Carolina, Second Edition
will be a comprehensive six-volume set authoritative to this complex, challenging, and rewarding area of practice. Each Volume was written as a stand-alone resource; therefore, each Volume will be released and sold as it becomes available. This means that Volumes will not be released sequentially.
Volume III of the Second Edition of Estate Planning in South Carolina
, edited by Andrew W. Chandler and M. Jean Lee, and co-authored by 11 of South Carolina's most experienced and well-respected Estate Planning and Tax Law Practitioners and Specialists, focuses on practical advice and guidance for the South Carolina practitioner who seeks to undertake the challenges, rewards, and benefits of estate planning. Written with the practicing attorney in mind, these excellent volumes give solid, clear advice, practical insight, and unerring guidance.
Topics addressed in
Volume III
include: planning for closely-held businesses, planning for needs-based government benefits, choosing fiduciaries, transferring assets outside of probate, execution and safekeeping of documents, and terminating the representation
.
Additional Product Photos