South Carolina Post-Conviction Relief Manual, 3rd Edition
Out of Stock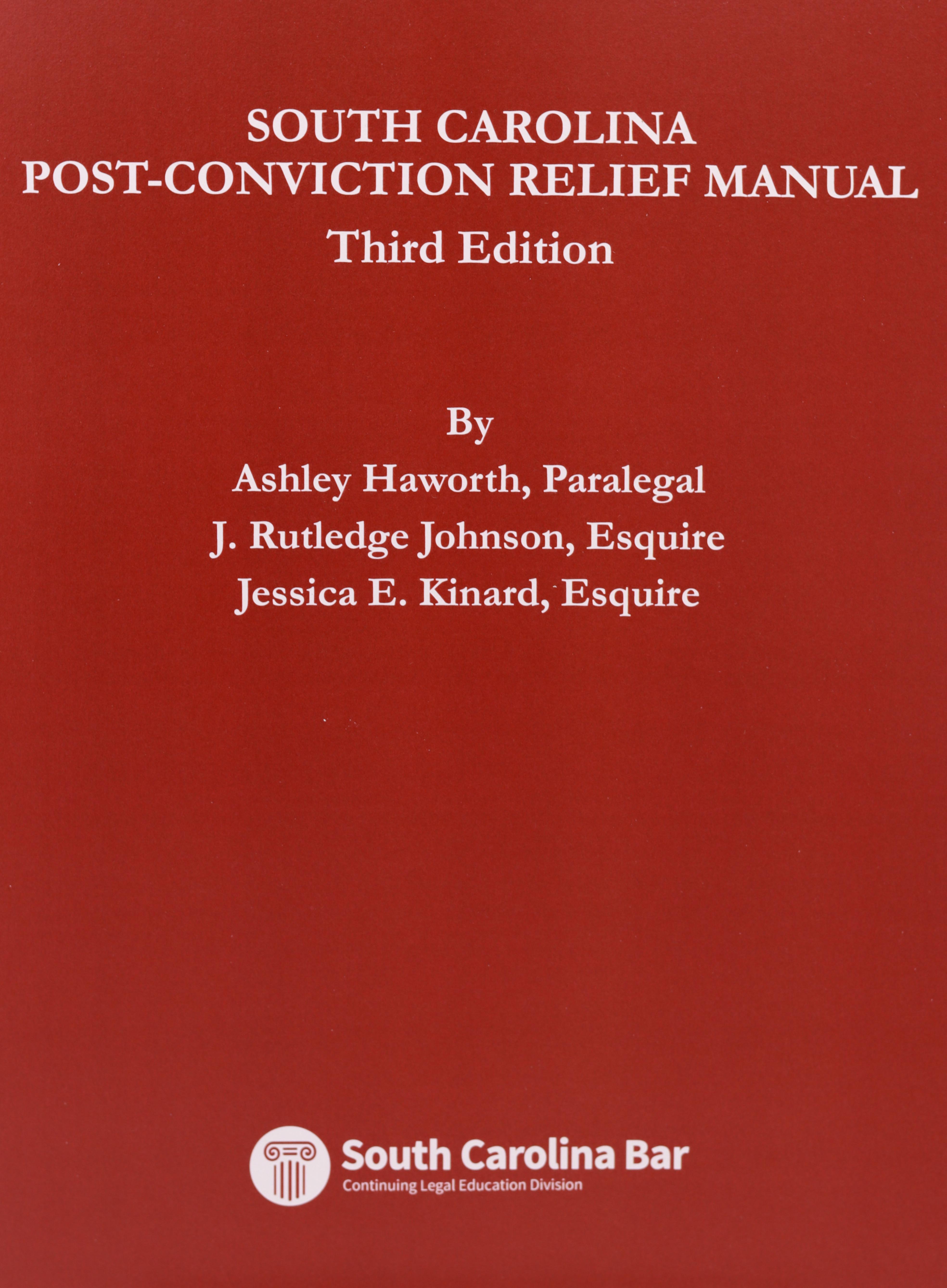 Book
| | |
| --- | --- |
| Ratings | |
| Standard Price | $40.00 |
| Member Price | $34.00 |
| Size | |
| Color | |
| Qty | |
Product Details
Principal Authors and Editors:
Ashley Haworth, Paralegal
J. Rutledge Johnson, Esquire
Jessica E. Kinard, Esquire


©2017

So you've been appointed, now what? Where do you start? What are the rules? The procedure? What is the law? Is PCR really in your client's best interest?

The South Carolina Post-Conviction Relief Manual, Third Edition can help guide you through the PCR process step-by-step. The Third Edition has been totally updated and revised since publication of the Second Edition in 2008. This Manual is a helpful and practical resource covering such topics as persons eligible to file a PCR application; jurisdiction and venue; the answer/return; remedies available; motions; appointment of counsel; hearings; summary dismissal; general claims and allegations; and, orders of dismissal and appeals of PCRs. Also included in the book are: a PCR application (Form 5), an indictment, a subpoena, a sentencing sheet, an attorney/GAL appointment form, PCR hearing prep sheet, witness questions for PCR hearing, and a notice of appeal. New for the Third Edition the entire text of the book is included on an accompanying CD. If you are on the contract list or thinking about become a contract PCR attorney, you need this book.


Summary of Contents:
Persons Who May File PCR Applications
Applications - Form and Sufficiency
Custody Requirement
Statute of Limitations
Jurisdiction and Venue
Answer or Return
Competency at PCR Hearing
Appointment of Counsel
Amendment of Application
Discovery and Experts
Summary Dismissal
Default Judgment in PCR Cases
Withdrawal of Application
Hearings-General Considerations
Hearings on Threshold Issues
Hearing on Merits of Application - General Considerations
Substantive Law Governing PCR Allegations
Remedies Available in PCR
Disposition of Actions
Right to Appeal PCR
Review by Supreme Court
Specific Instances of Ineffective/Effective Assistance of Counsel
Collateral Consequences of Sentencing
Appendices


Table of Contents

Tags Criminal
Additional Product Photos