Appellate Practice in SC, 3rd Edition
Out of Stock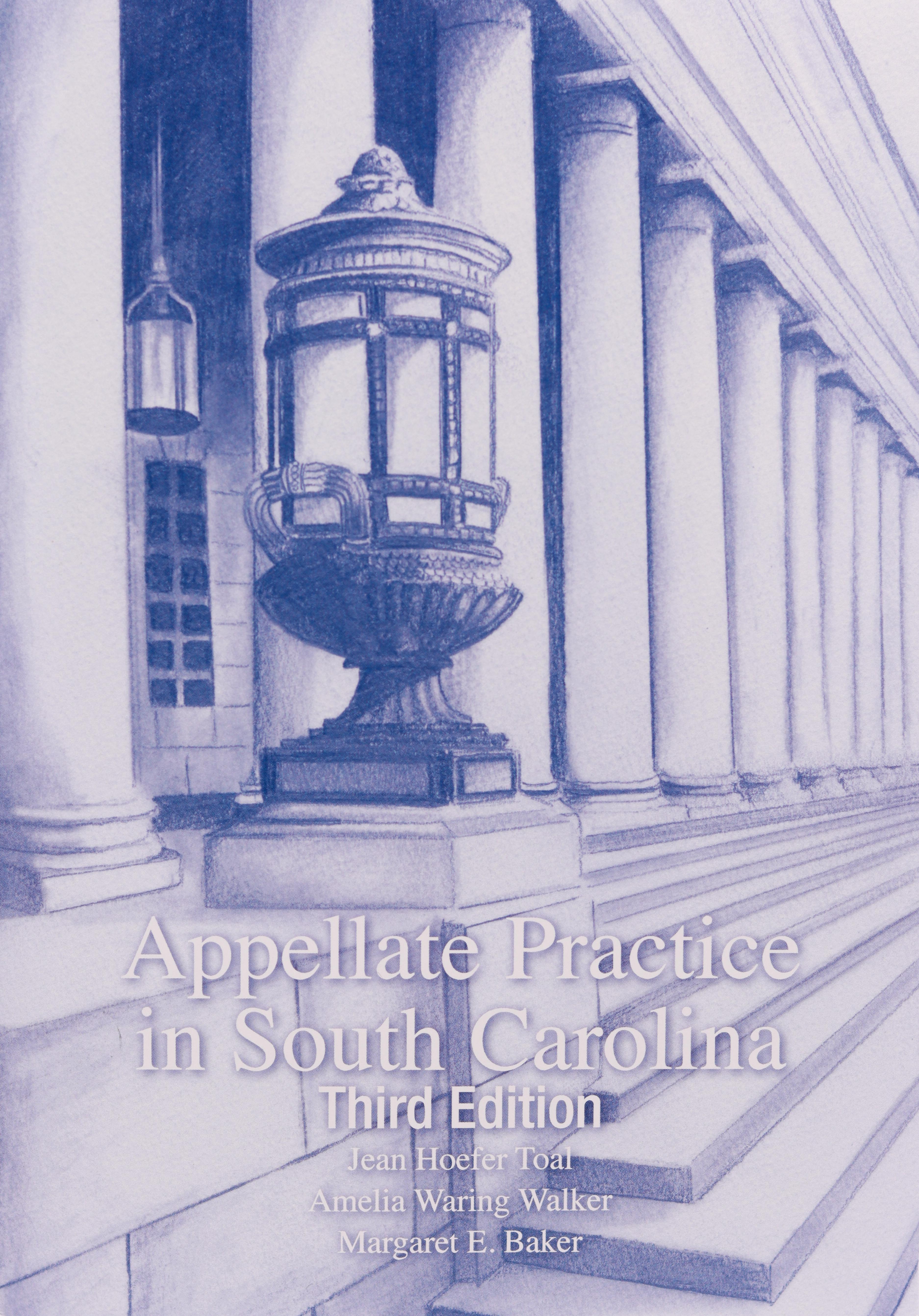 Book
| | |
| --- | --- |
| Ratings | |
| Standard Price | $140.00 |
| Member Price | $140.00 |
| Size | |
| Color | |
| Qty | |
Product Details
Appellate Practice in South Carolina, Third Edition (©2017)
Jean Hoefer Toal, Amelia Waring Walker, Margaret E. Baker
Appellate Practice in South Carolina, Third Edition answers
such questions as: How are arguments preserved at trial for
appeal? What orders are immediately appealable? What is the
process for appealing to the circuit court and appellate courts?
What is the process for administrative appeals? What are the
best strategies for compiling the Record on Appeal, for writing
an effective brief and for approaching oral argument?
Repeatedly cited by South Carolina's appellate courts and
fully updated, Appellate Practice in South Carolina, Third
Edition contains hundreds of citations and covers important
developments in South Carolina appellate practice. Appellate
Practice in South Carolina, Third Edition is not only a vital
handbook for the novice appellate practitioner but also a
strategy guide for the experienced attorney.
Summary of Contents
South Carolina's Court Structure
Review of Judicial Decisions
Jurisdiction
Justiciability
Appealability of Judgments and Orders
Issue Preservation
Standard and Scope of Review
Initiating and Perfecting the Appeal
Matters Pending Appeal
Motions and Petitions in the Appellate Courts
Concluding the Appeal
The Record on Appeal
The Appellate Brief
Oral Argument
Appellate Practice in SC
Tags Legal Writing; Appellate Practice; Litigation/Trial Practice
Additional Product Photos