The Criminal Law of SC, Sixth Edition Download Only
Out of Stock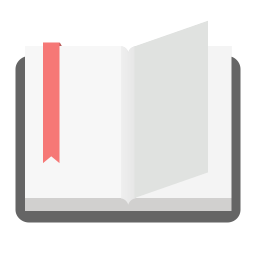 | | |
| --- | --- |
| Ratings | |
| Standard Price | $150.00 |
| Member Price | $150.00 |
| Size | |
| Color | |
| Qty | |
Product Details
The Criminal Law of South Carolina, Sixth Edition
©2014
*This publication is now offered as a PDF download only. Please follow the instructions you can view here to access your download after purchase*

Professor William Shepard McAninch
W. Gaston Fairey
Lesley M. Coggiola


The Criminal Law of SC - Table of Contents
Members of the Bench and Bar have relied on The Criminal Law of South Carolina as their essential guide on criminal law since the publication of the first edition in 1982. Often cited in the reported decisions of the Supreme Court of South Carolina and the South Carolina Court of Appeals, it has become a standard reference.

There have been significant changes in the criminal law as a result of the Omnibus Crime Reduction and Sentencing Act of 2010, all of which are reflected in the Sixth Edition as well as other statutory changes since 2007. Changes in the criminal law reported in judicial opinions are current through December 31, 2012. With more than 875 pages, the new edition includes an enlarged table of contents, a summary of contents, a thorough index, and comprehensive tables of cases and statutes. New for the first time ever, the Sixth Edition is accompanied by a download containing the full book text in a searchable format. This will enable the user to search a large amount of information and quickly find the answer to a criminal law question saving valuable time and money.

Whether you prosecute or defend in General Sessions Court, The Criminal Law of South Carolina, should be your constant companion as you navigate through the complexities of criminal law in South Carolina.

Summary of Contents

General Principles of Criminal Law
Offenses Against the Person
Offenses Against Property
Anticipatory Offenses and Parties to Criminal Activity
Other Offenses (contraband; offenses against pubic justice; crimes against morality and decency; traffic offenses; cross burning; noise ordinances; disorderly conduct; loitering; Peeping Tom; disturbing schools; threatening remarks; illegal coin-operated video machines and gambling)
Defenses
Index
Table of Cases
Tags Criminal
Additional Product Photos