Real Estate Transactions Cases and Materials, Second Edition
Out of Stock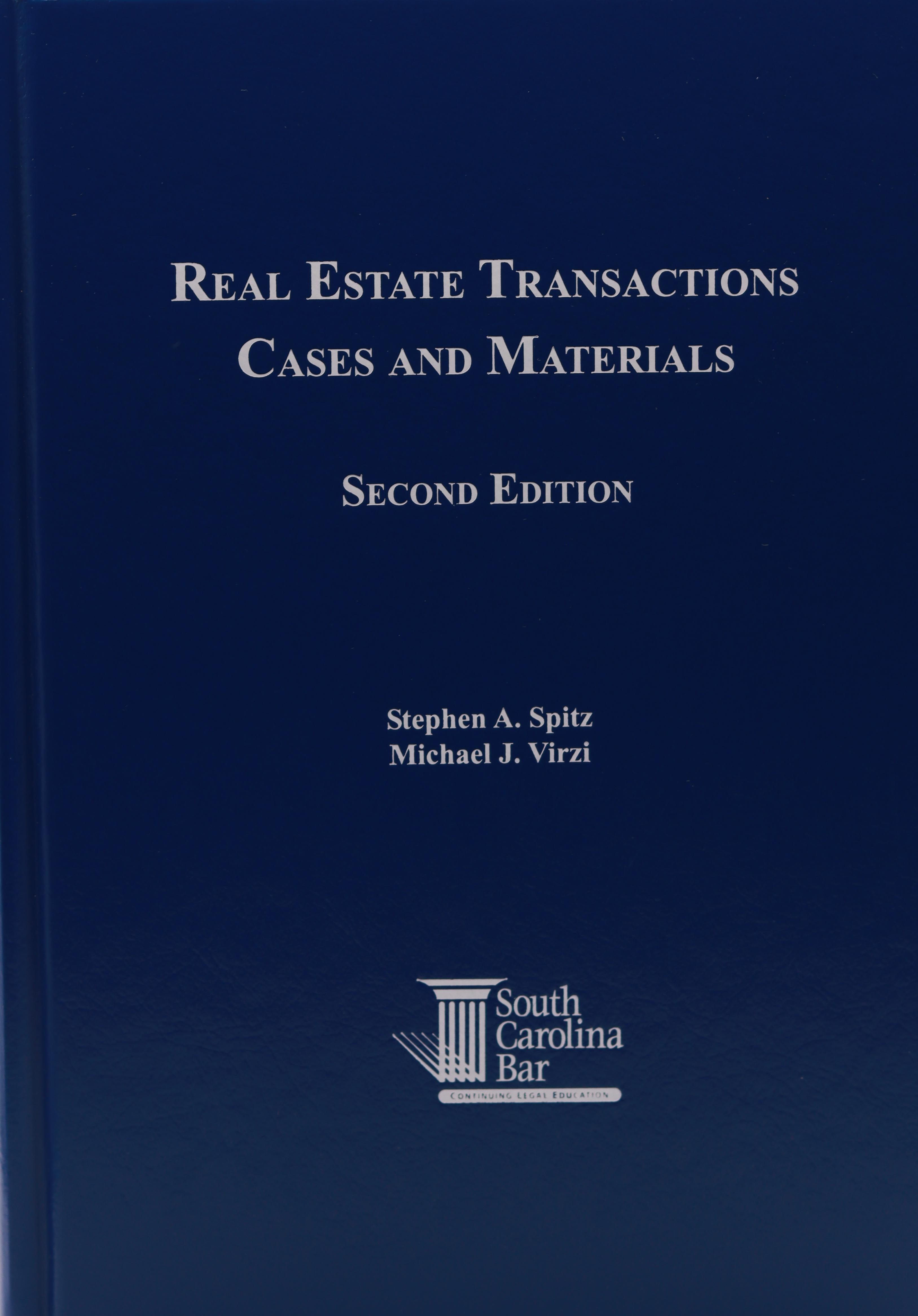 Book
| | |
| --- | --- |
| Ratings | |
| Standard Price | $85.00 |
| Member Price | $85.00 |
| Size | |
| Color | |
| Qty | |
Product Details
Stephen A. Spitz and Michael J. Virzi
This South Carolina specific real estate transactions case book compiles many of South Carolina's most significant real estate decisions organized to cover every major aspect of South Carolina real estate law and practice. This book is not a hornbook, a treatise or comprehensive guide to the practice of real estate law - it is a case book. But besides being a case book, the book includes a number of practical and scholarly articles and notes on topics like broker liability, the Statute of Frauds and real estate contracts, real estate descriptions, specific performance, title insurance and the law of termites.
Real Estate Transactions Case and Materials, Second Edition
includes cases covering the roles of the lawyer and the broker, real estate contracts, breach,
seller and buyer remedies, deeds and liabilities that survive the closing, financing the purchase, priority problems, underlying obligations, title insurance, foreclosure and other remedies, mortgage redemption, transfers and quiet title actions. The Second Edition has also been expanded to include a variety of highly valuable ethical opinions and matters that are urgently necessary to know how to be a safe, competent, highly ethical real estate lawyer. If you practice real estate law in South Carolina, this unique case book will be a reference you will use over and over again.
Chapter 1: Real Estate Transactions
Chapter 2: Real Estate Contracts
Chapter 3: Breach of the Agreement
Chapter 4: The Deed and the Liabilities that Survive the Closing
Chapter 5: Financing the Purchase
Chapter 6: Priority Problems
Chapter 7: The Underling Obligations
Chapter 8: Title Insurance
Chapter 9: Foreclosure and Other Remedies
Chapter 10: Redemption of the Mortgage
Chapter 11: More Foreclosure, Including Specific Legislation on Deficiency Judgments
Chapter 12: Transfers
Chapter 13: Quiet Title Actions
Real Estate Transactions
Tags Residential Real Estate; Commercial Real Estate; Litigation/Trial Practice
Additional Product Photos