South Carolina Law of Torts, Fourth Edition
Out of Stock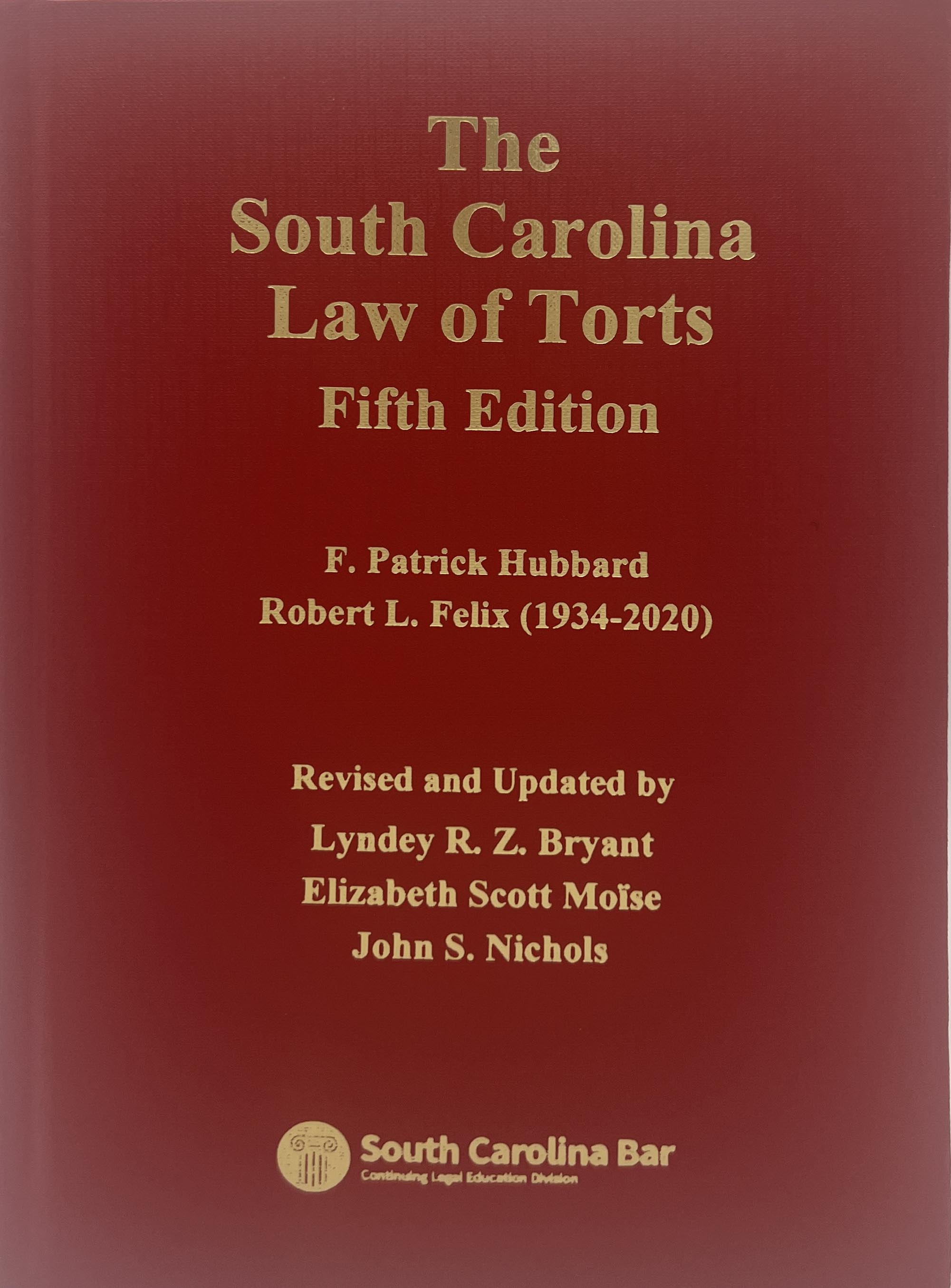 | | |
| --- | --- |
| Ratings | |
| Standard Price | $140.00 |
| Member Price | $140.00 |
| Size | |
| Color | |
| Qty | |
Product Details
©2011
Professor F. Patrick Hubbard
Professor Robert L. Felix
SC Law of Torts, 4th Ed - Table of Contents
South Carolina Law of Torts has been the standard torts reference for the South Carolina Bench and Bar First since 1990. The Fourth Edition has been substantially revised by Professors Hubbard and Felix and contains not only recent changes in the law, but also new textual analysis to provide a more extensive and up-to-date reference. The Fourth Edition is comprehensive in scope, covering everything from policies behind tort law to causes of action, defenses, damages and the allocation of liability. It is meticulously researched, thoroughly cross-referenced, heavily annotated, and logically organized. The Fourth Edition includes research current through June 30, 2011.
CORRECTION
Please note that on page 114, note 380 cites a law review survey note by McWilliams, Jr. This cite is incorrect. The cite states 59 S.C. L. Rev. 33 (2008). The correct cite is 59 S.C. L. Rev. 633 (2008).
Summary of Contents
" Introduction: The Subject Matter, Policies, and Process of Tort Law
" Negligence and Similar Breaches of Duty
" Strict Liability
" Products Liability
" Harm to Economics Interests: Fraud, Other Misrepresentation, Interference with Economic Relationships, and Civil Conspiracy
" Intentional Torts
" Interference with Reputation, Privacy, and Family Relationships
" Damages
" Wrongful Death and Survival Actions
" Allocating Liability
" Index
SC Law of Torts, 3rd Ed.
Tags Alternative Dispute Resolution; Tort; Appellate Practice; Litigation/Trial Practice
Additional Product Photos