South Carolina Family Court Handbook, 2022 Edition
Out of Stock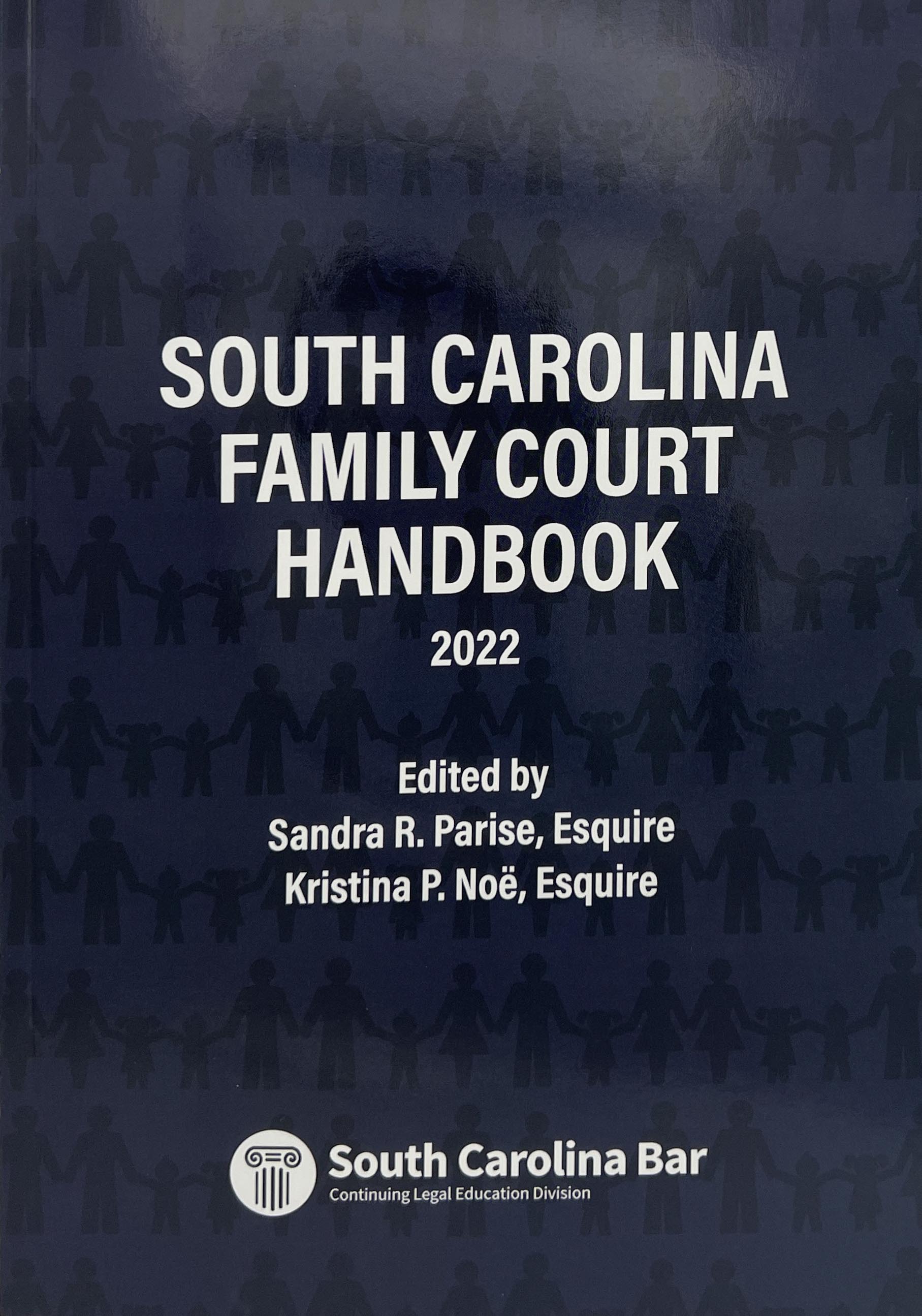 Book
| | |
| --- | --- |
| Ratings | |
| Standard Price | $115.00 |
| Member Price | $115.00 |
| Size | |
| Color | |
| Qty | |
Product Details
Editors: Sandra R. Parise, Esquire & Kristina Parise Noe, Esquire
©2022

Like the previous editions, the South Carolina Family Court Handbook 2022 is designed to be a convenient reference to the statutes and rules of practice in South Carolina which have particular application to the Family Court. Current through the 2022 legislative session, this Handbook includes the complete text of statutes dealing with all family law matters, including divorce, custody, child and spousal support, juvenile delinquency, and domestic violence. Additional statutes dealing with special issues related to the practice of family law are also included and this edition retains a statutory conversion chart for the old Title 20 provisions to the new Title 63.
The Rules of Practice for Family Court, along with the Rules of Civil Procedure, the Rules of Evidence, Alternative Dispute Resolution Rules, and selected provisions of the Appellate Court Rules are included in the Handbook for ease of reference. A list of mandatory Family Court forms, as well as a list of the most frequently used Family Court forms is also included, along with the location of the most up-to-date versions of these forms on the Court's website. The Handbook also contains the 2022 Child Support Guidelines with instructions, tables, and worksheets for calculation. The accompanying PDF download (included with book purchase) contains a compilation of recent SC Administrative Orders most pertinent to practice in Family Court.
The South Carolina Family Court Handbook 2022 is an essential resource that any judge or attorney will want at his or her fingertips for practice in Family Court.
Each purchase comes with a downloadable version of the product.
Summary of Contents
:
Statutory Conversion Table

Titles 20 and 63, and Selected Provisions of Titles 15, 16, 19, & 26 of the South Carolina Code

South Carolina Rules of Family Court

South Carolina Rules of Civil Procedure

South Carolina Rules of Evidence

List of Mandatory and Frequently Used South Carolina Family Court Forms

Selected South Carolina Administrative Orders

South Carolina Alternative Dispute Resolution Rules

South Carolina Appellate Court Rules (selected provisions)

Child Support Guidelines, Instructions, Tables and Worksheets

Life Expectancy Tables

Family Court Judges

Court Reporters for Family Court
Family Court Handbook - 2007
Tags Family; Litigation/Trial Practice; Guardian ad Litem; Featured
Additional Product Photos