South Carolina Family Court Handbook, 2016
Out of Stock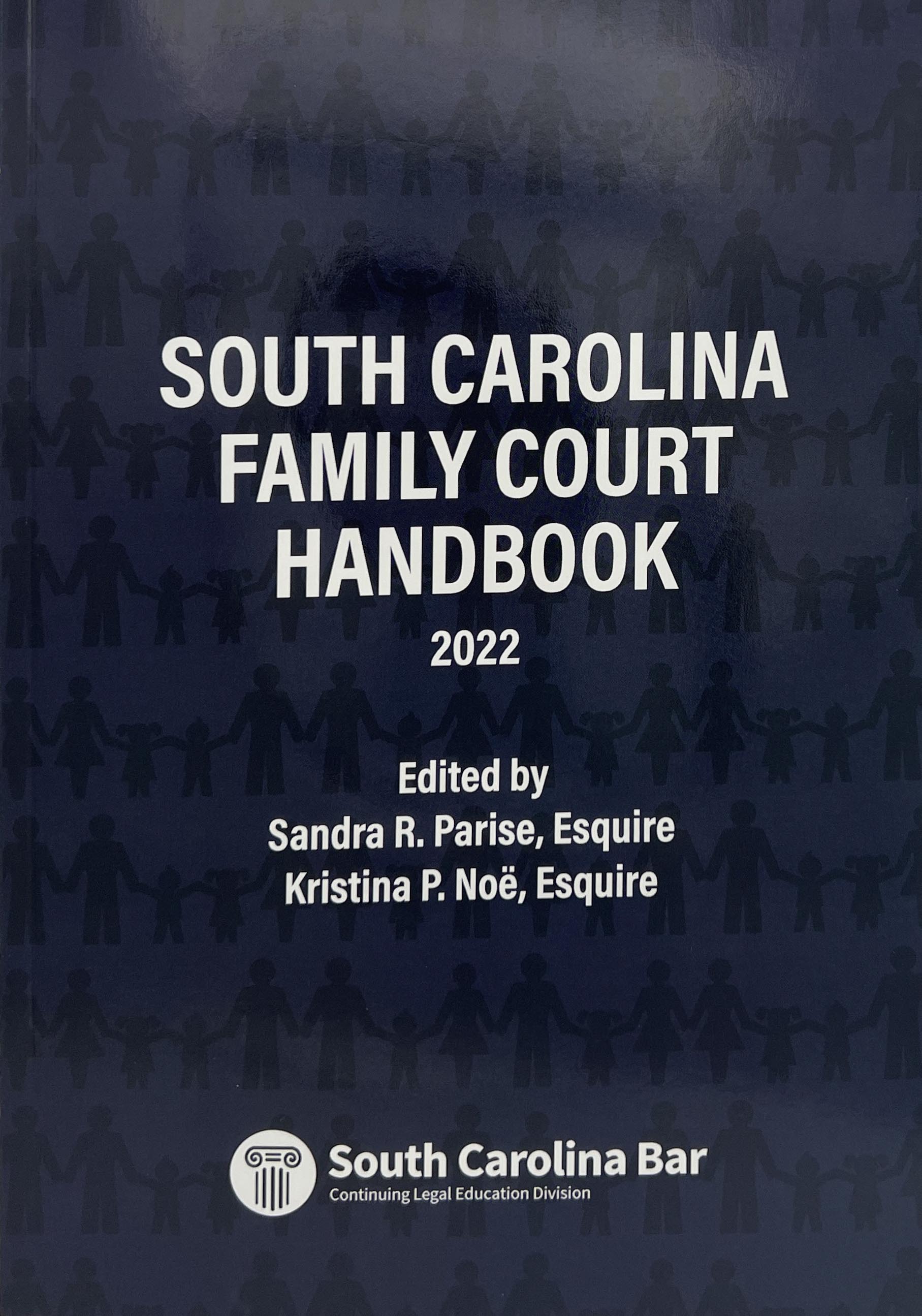 | | |
| --- | --- |
| Ratings | |
| Standard Price | $95.00 |
| Member Price | $95.00 |
| Size | |
| Color | |
| Qty | |
Product Details
©2016
Edited by Sandra R. Parise, Esquire and Kristina Parise Noe, Esquire


The South Carolina Family Court Handbook 2016 is a collection of all the essential information any judge or attorney will want at his or her fingertips for practice in Family Court. Current through the 2016 legislative session, it includes compilations of the complete text of statutes dealing with all family law matters, including divorce, custody, child and spousal support, and juvenile delinquency. Additional statutes dealing with special issues related to the practice are also included and this edition retains a statutory conversion chart for the "old" Title 20 provisions to the "new" Title 63.
With the latest releases through September 30, 2016, you will also find the Rules of Practice for Family Court, along with the Rules of Civil Procedure, the Rules of Evidence, selected Appellate Court Rules, various Administrative Orders pertaining to family court matters, a forms section, the 2006 Child Support Guidelines (instructions and tables), and the most up-to-date rules for mediation in Family Court. Also at your fingertips are convenient lists of Family Court Judges, their assistants and court reporters, as well as useful information for filings with Clerks of Court statewide. The 2016 Edition also includes the referenced family court forms, ADR forms and administrative orders on an accompanying CD.
This valuable tool, in print for 24 years, is a new edition that remains in a softcover format, making it convenient for use in the courtroom as well as your office.
Summary of Contents
$2022; Statutory Conversion Table
$2022; Titles 20 and 63, and Selected Provisions of Title 15, Title 16, and Title 19 of the South Carolina Code
$2022; South Carolina Rules of Family Court
$2022; South Carolina Rules of Civil Procedure
$2022; South Carolina Rules of Evidence
$2022; South Carolina Family Court Forms
$2022; Selected South Carolina Administrative Orders
$2022; South Carolina Alternative Dispute Resolution Rules and Forms
$2022; South Carolina Appellate Court Rules (selected provisions)
$2022; Child Support Guidelines, Instructions, Tables and Worksheets
$2022; Life Expectancy Tables
$2022; Family Court Judges, Staff, and Court Reporters
$2022; Clerks of Court and Family Court Assistants/Docket Clerks
Family Court Handbook - 2007
Additional Product Photos