The Paralegal Survival Guide Facts and Forms, Volumes I and II, Third Edition
Out of Stock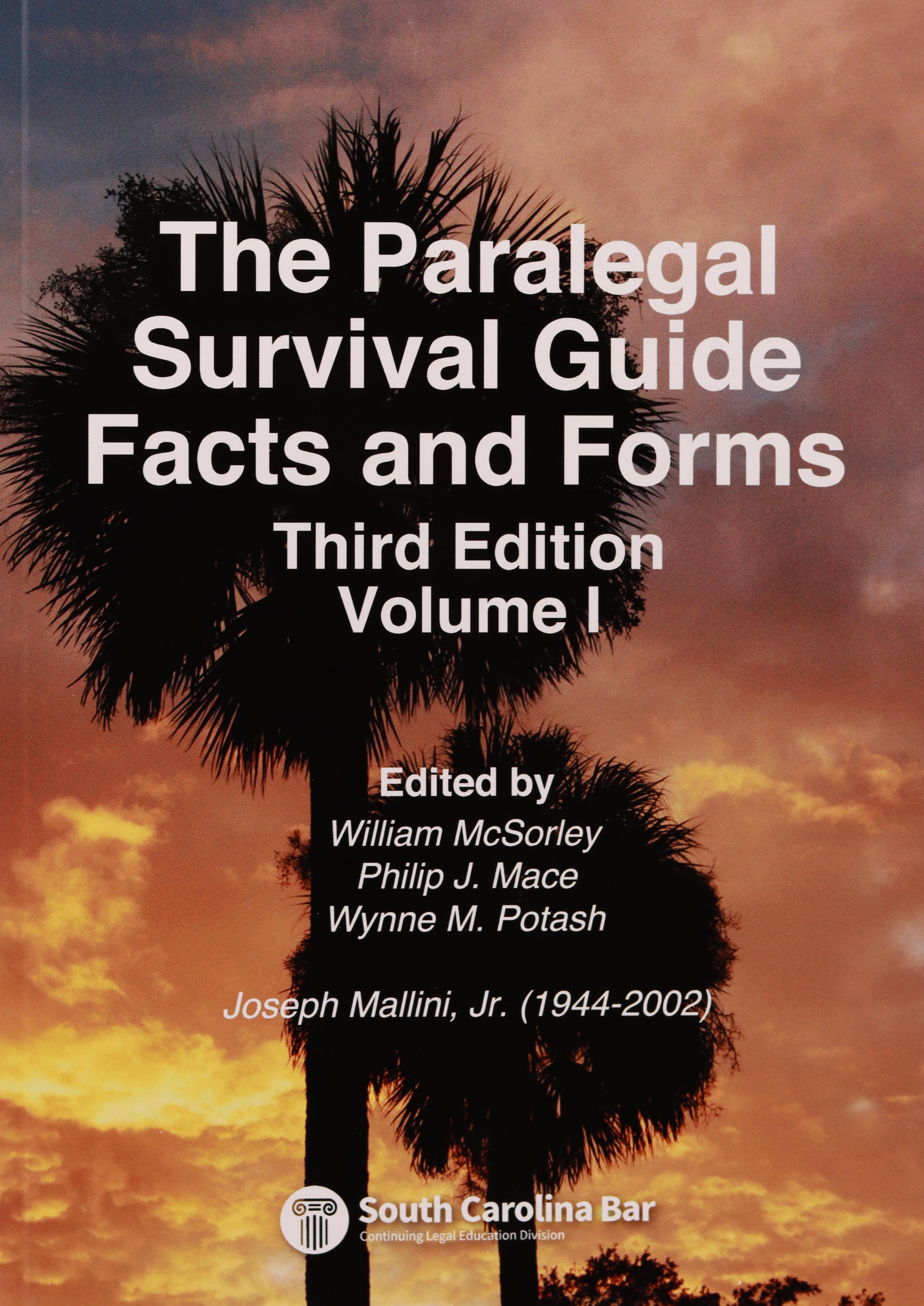 Book
| | |
| --- | --- |
| Ratings | |
| Standard Price | $175.00 |
| Member Price | $175.00 |
| Size | |
| Color | |
| Qty | |
Product Details
The Paralegal Survival Guide Facts and Forms: Third Edition
Edited by: William McSorley
Joseph J. Mallini (1944-2002)
Contributing Authors:
Andrew J. Atkins, Esquire
Kenneth E. Berger, Esquire
Jordan D. Beumer, Esquire
Catherine S. Boette
Lyndey R.Z. Bryant, Esquire
Reginald P. Corley, Esquire
Rebecca P. Creel, Esquire
Michelle Dhunjishah, Esquire
R. Michael Drose, Esquire
J. Ronald Jones, Jr., Esquire
Richard J. Krenmayer
Joshua O.C. Lonon, Esquire
Randolph R. Lowell, Esquire
Claire T. Manning, Esquire
Marcus A. Manos, Esquire
Todd A. Serbin, Esquire
Barbara M. Seymour, Esquire
Justine M. Tate, Esquire
Tim Thames
The first and
second editions
of
The Paralegal Survival Guide
were in high demand for years,
praised by both attorneys and paralegals
for being a great source of practical information. This
Third
Edition will serve as an up-to-date resource for substantive, procedural and practical information about some of the most common areas of legal practice in South Carolina.
This attractive and affordable book with more than 150 forms represents a unique collaboration between some of South Carolina's most talented and experienced attorneys and paralegals.

It is designed to be a quick reference guide for the busy paralegal or attorney who needs a primer on an unfamiliar area of practice. Each chapter is written to provide a quick explanation of the law and procedure on that topic, as well as tips and pointers for more efficient and effective practice.
Coverage of the Third Edition now includes: ethical issues for paralegals, office administration, bankruptcy, elder law, family law, foreclosure, intellectual property, juvenile law, plaintiff and defense litigation, residential real estate, social security and administrative law
.
Brand new for the Third Edition are chapters on law firm data security and eDiscovery.
And one of the best things about this important book is that it is packed with sample pleadings, forms and checklists. For all purchasers, a downloadable PDF copy of the book and forms will be available with each purchase.

Summary of Contents:


Administrative Law
Elder Law
Ethical Issues for Paralegals and Administrative Staff
Litigation - Plaintiff and Defendant
Paralegal Survival Guide
Tags Criminal; Elder; Family; Insurance; Intellectual Property; Law Practice Management; Social Security; Tort; Administrative/Regulatory; Juvenile Justice; Litigation/Trial Practice; Bankruptcy; Ethics/Professional Responsibility
Additional Product Photos