Drug Litigation in South Carolina, Fifth Edition
Out of Stock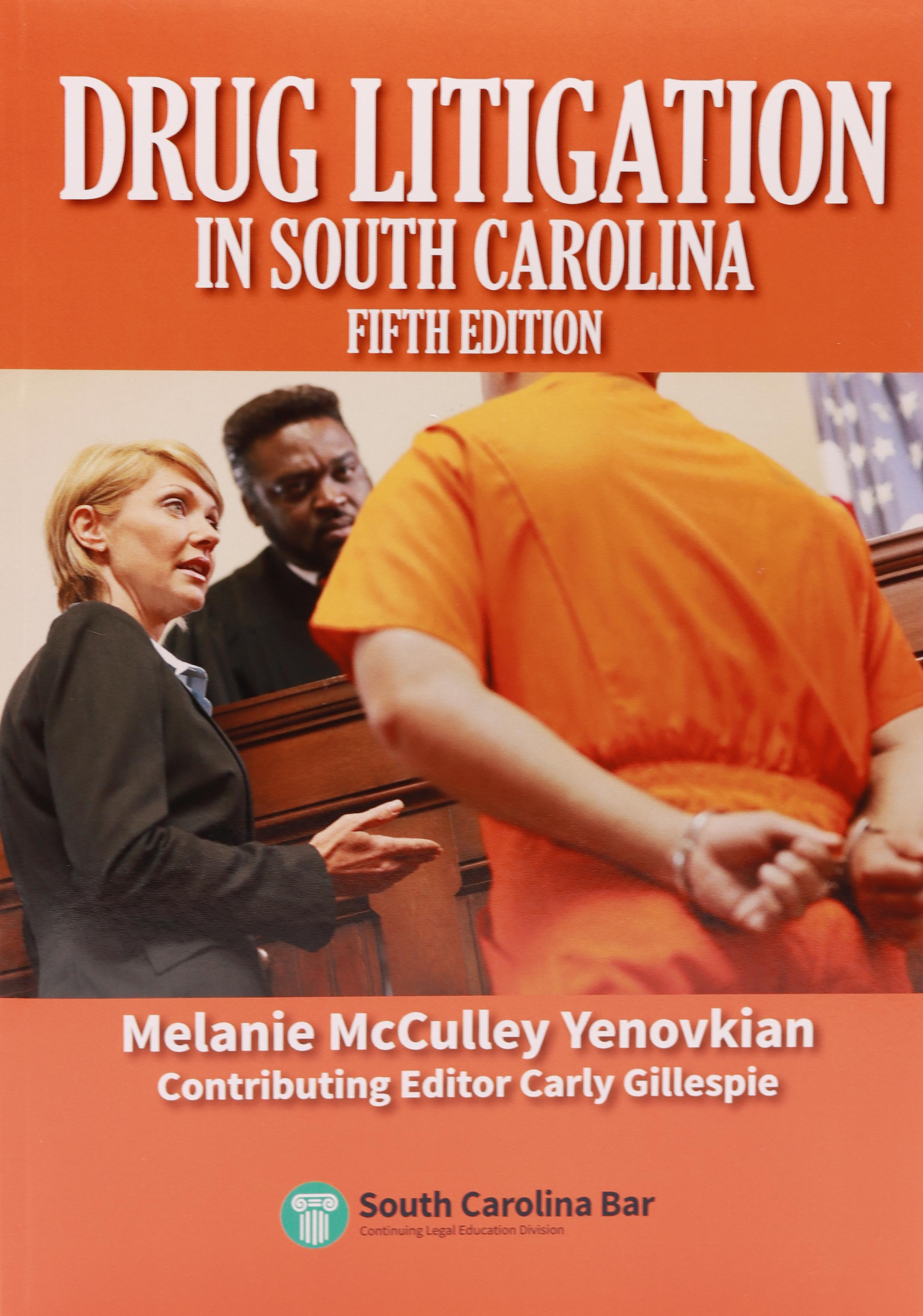 Book
| | |
| --- | --- |
| Ratings | |
| Standard Price | $95.00 |
| Member Price | $95.00 |
| Size | |
| Color | |
| Qty | |
Product Details
Drug Litigation in South Carolina, Fifth Edition
Melanie McCulley Yenovkian
Contributing Editor: Carly Gillespie
Drug Litigation in South Carolina, Fifth Edition
, is a comprehensive treatise analyzing South Carolina drug crimes and related issues in a scholarly, balanced, and practical manner. This treatise is a companion to Ms. Yenovkian's book,
The Fourth Amendment: A Step-by-Step Guide to Search and Seizure Jurisprudence in South Carolina, Second Edition
, also published by the South Carolina Bar.
With more than 830 pages, the heavily annotated Fifth Edition provides in-depth coverage of the substantive law of controlled substance offenses as set forth in Title 44 of the South Carolina Code and as interpreted by the South Carolina appellate courts. Related statutory provisions are also addressed. Helpful "Practice Tips," including rules of law, reversible error, and PCR flags preface each chapter. For the Fifth Edition, Ms. Yenovkian added a new chapter on Industrial Farming, Marijuana-Related Issues and Drug Liability. Statutory provisions relevant to controlled substance litigation are included as appendices. The practical appendices also include the SC Drug Code, the Hemp Farming Act of 2019, SC Rules of Criminal Procedure, SLED Regulations, Grand Juries and the State Grand Jury System, PTI, the Youthful Offenders Act, criminal procedure provisions, a schedule of common controlled substances with their common/trade names, drug offenses affecting family court jurisdiction, and sentencing charts sorted by offense section, offense name and classification. This indispensable volume also includes a convenient Table of Authorities, as well an index.

Possession
Possession with the Intent to Distribute and Distribution
Trafficking
Conspiracy
Prescription Drugs
Specific Controlled, Counterfeit, and Noncontrolled Substance Offenses
Juveniles
Procedural and Evidentiary Issues
Sentencing
Industrial Farming, Marijuana-Related Issues, and Drug Liability
Relevant Statutory Provisions
The Drug Code
The Hemp Farming Act of 2019
SC Rules of Criminal Procedure
SLED Regulations
Grand Juries and the State Grand Jury System
Pretrial Intervention Program
Youthful Offenders Act
Criminal Procedures Provisions
Common Controlled Substances and Their Trade/Common Name
Sentencing Charts (organized by code section, offense name and classification)
Drug Litigation
Additional Product Photos