South Carolina Limited Liability Companies, Fifth Edition
Out of Stock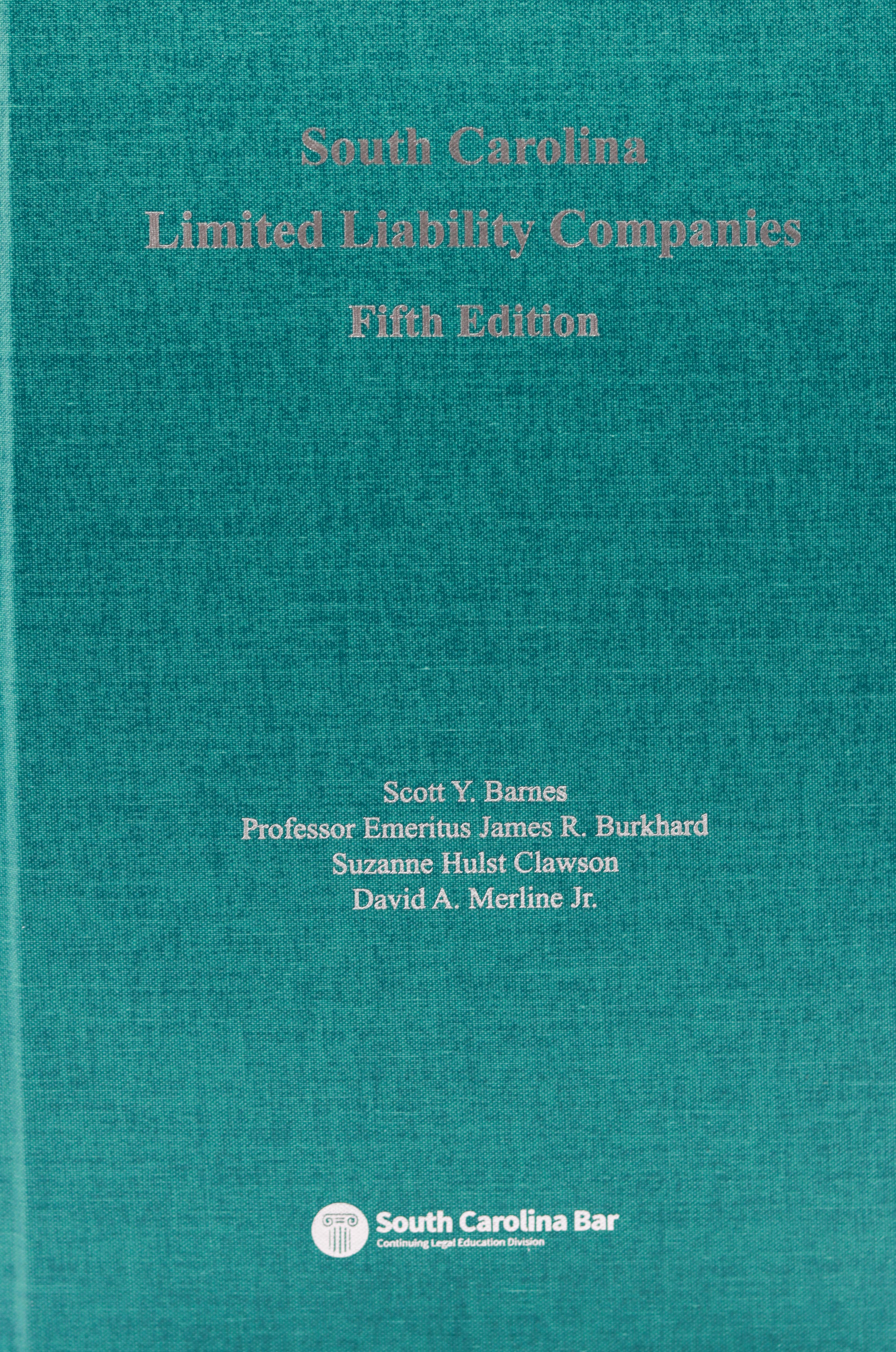 Book
| | |
| --- | --- |
| Ratings | |
| Standard Price | $205.00 |
| Member Price | $205.00 |
| Size | |
| Color | |
| Qty | |
Product Details
©2020
Scott Y. Barnes, Professor James R. Burkhard, Suzanne H. Clawson, and David A. Merline Jr.
South Carolina Limited Liability Companies, Fifth Edition
, takes a hands-on, how-to approach to forming and operating LLCs. You will get practical insights on choosing, forming, and operating limited liability entities, valuable analysis of tax and securities issues, and most importantly, practical, easy-to-follow instructions and sample forms for preparing South Carolina LLC operating agreements.
Note
: It is recommended that you use Adobe Acrobat Reader to view and use the sample forms in this book. Adobe Acrobat Reader is free to download and can be found here:
https://get.adobe.com/reader/
The Fifth Edition includes a new chapter on the personal liability of LLC managers and members, and contains 14 sample LLC operating agreements, an agreement of conversion, all of the Secretary of State official LLC and LLP forms, and updates of practically every chapter since the Fourth Edition was released in 2012. Best of all, the purchase of the Fifth Edition entitles you to receive, at no extra charge, a downloadable copy of the book.
Summary of Contents:
Chapter 1: Overview of the South Carolina Uniform Limited Liability Company Act of 1996
Chapter 2: Choice of Entity
Chapter 3: Securities
Chapter 4: Determining a Member's Distributive Share of the LLC's Income, Gain, Loss, Deduction or Credit Under Section 704 of the IRC
Chapter 5: Using the LLC and LLP for Professional and Service Organizations
Chapter 6: Operational Issues Affecting LLCs and LLPs
Chapter 7: State Taxation of LLCs
Chapter 8: Using LLCs for Estate Planning
Chapter 9: Single-Member LLCs
Chapter 10: LLC Mergers and Conversions
Chapter 10A: Personal Liability of LLC Managers and Members
SC LLC/LLP, 3rd Ed.
Tags Business/Corporate; Estate Planning/Administration; Tax; Tort; Featured
Additional Product Photos