The South Carolina Collision Investigation Tool Kit
Out of Stock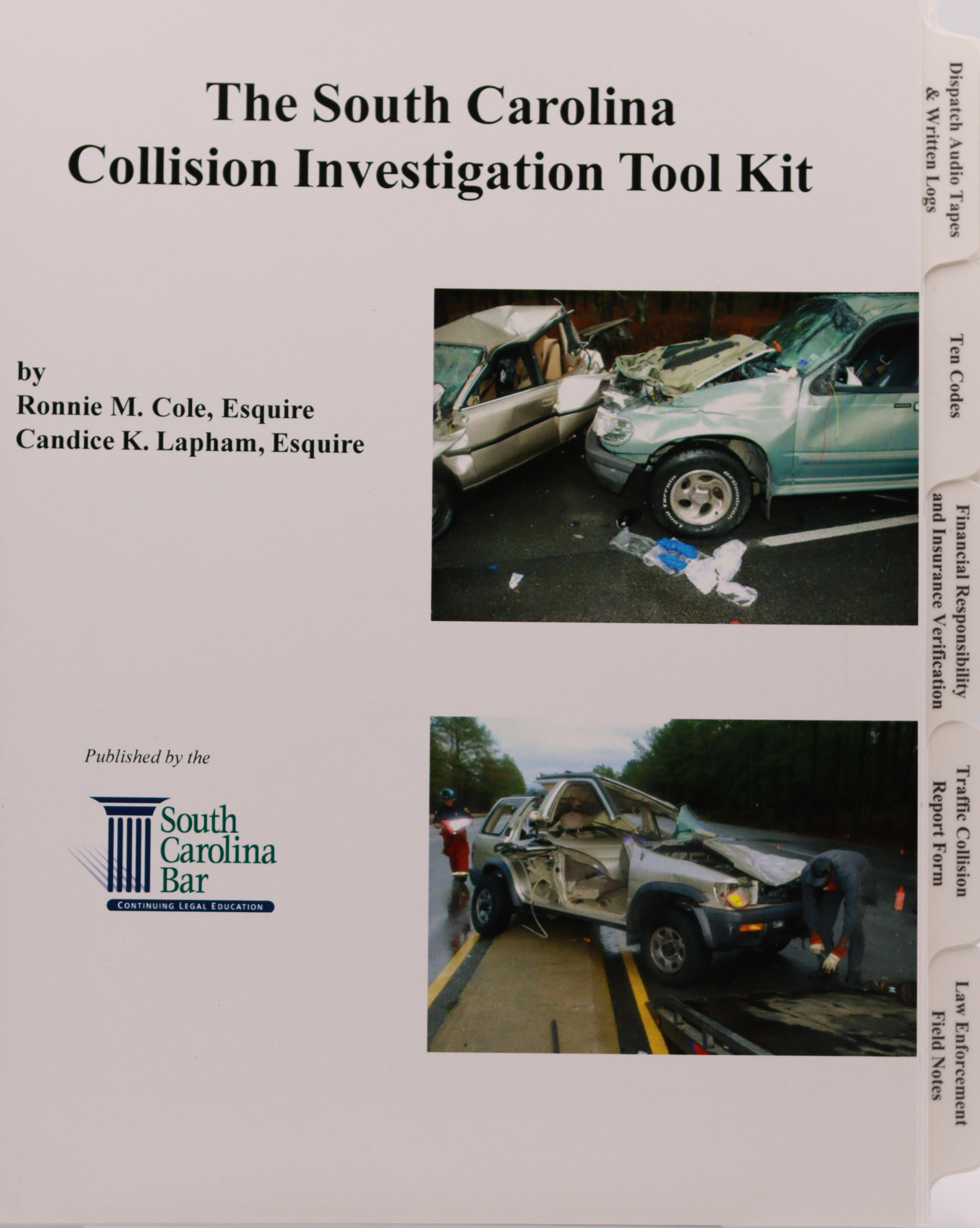 Book
| | |
| --- | --- |
| Ratings | |
| Standard Price | $60.00 |
| Member Price | $60.00 |
| Size | |
| Color | |
| Qty | |
Product Details
Ronnie M. Cole and Candice K. Lapham

The South Carolina Collision Investigation Tool Kit
is a handy guide for both criminal and civil practitioners. The Tool Kit is a short and resourceful manual with a user-friendly tabbing system so that you can quickly locate your areas of interest. This manual gives examples of helpful documents and examples of letters showing how to request those documents (FOIA, Tapes/Logs, Collision Studies, etc...).
The South Carolina Collision Investigation Tool Kit
was designed to help attorneys learn the fundamentals of how to evaluate collision scenes. Regardless of your practice area, the information ontained in this Tool Kit will help expand your knowledge and strengthen your skills when retained on a case which involves a collision. Whether you are a civil attorney who primarily handles automobile accidents or a criminal attorney who handles Felony DUI cases, this Tool Kit will teach you what to look for when handling these types of cases in South Carolina.
Dispatch Audio Tapes & Written Logs
Financial Responsibility/Insurance Verification
TR-310 Traffic Collision Report Form
Law Enforcement Field Notes
Collision Scene Photography
Contributory Factors of Collisions
Inspection of Damaged Vehicles
Computer Generated Scene Diagrams
Statutes, Case Law, and Rules of Evidence
Web Sites Related to Collision Reconstruction
Additional Product Photos