The Master Agreement for Separation and Divorce, 2nd Edition
Out of Stock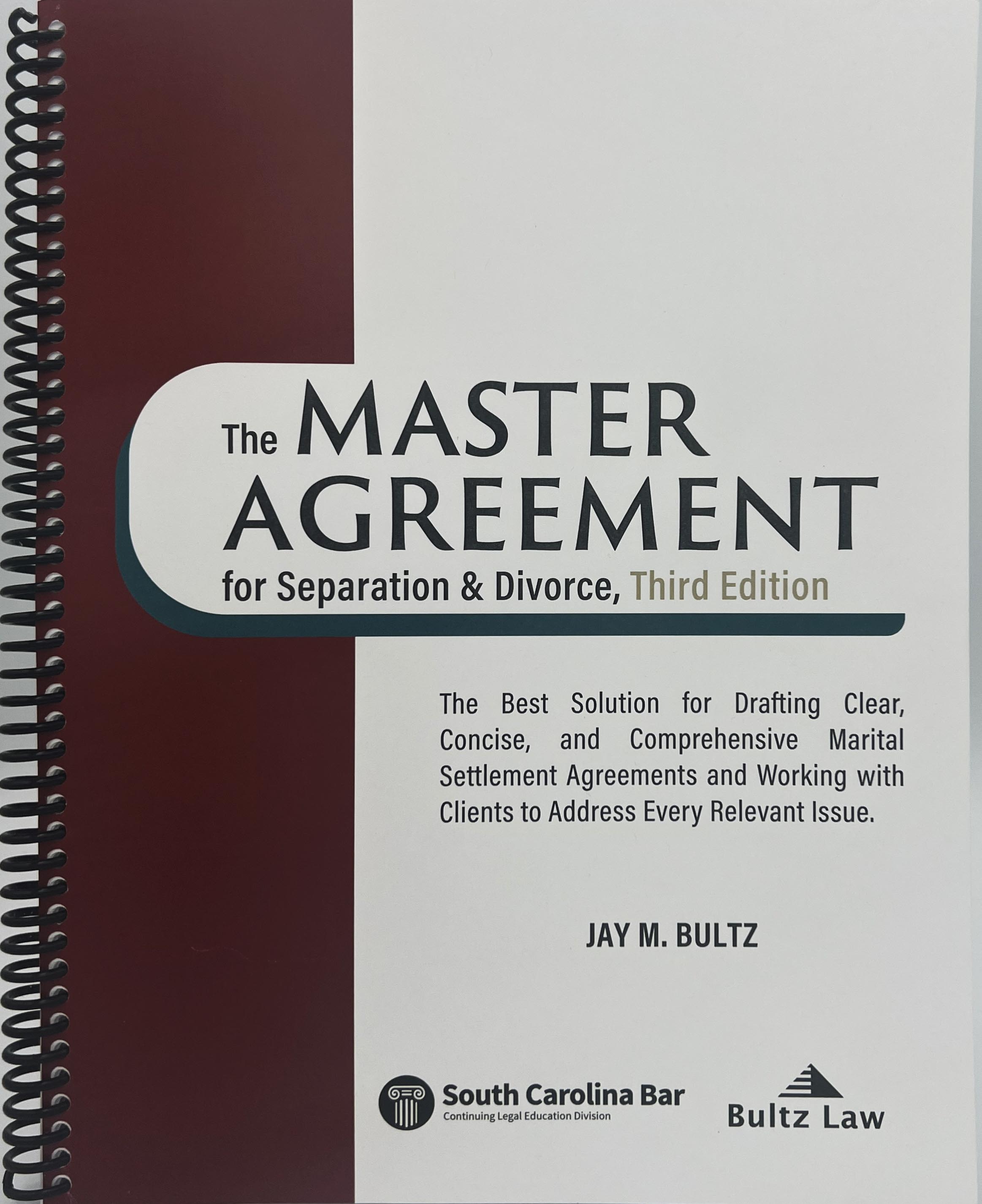 | | |
| --- | --- |
| Ratings | |
| Standard Price | $150.00 |
| Member Price | $150.00 |
| Size | |
| Color | |
| Qty | |
Product Details
A clear, unambiguous and specifically customized agreement for separation or divorce may take more time to write, but the benefits to the parties are enormous. Agreements are ignored when clients are getting along but when they run into conflict, a well-written agreement is essential. Clients should have certain, easy-to-understand guidelines that provide clear direction. The professional's job is to create a user-friendly agreement that is specific to each couple's unique needs and addresses not only the usual but the unusual situations that can arise down the road. While agreements create a framework and a plan of action for the end of a marriage, they often create new obligations as well. To create certainty related to these new obligations, agreements must be comprehensive and well-constructed. To that end, having the right tools and resources to work with is essential.
A master form is an excellent tool for guiding the parties through all of the relevant issues in a logical order while keeping the parties - and the professional - on task. With such a tool it is easy to designate any issue as "undecided" and come back to it later without it being forgotten. A master form will present various options for each issue, invite exploration of alternatives, and provide a thorough discussion of the specifics of each issue. This Master Agreement is that tool!
With more than 100 pages, this unbelievable resource will help you create a comprehensive agreement on every issue from A to Z. Organized logically into issues, subjects and then specifics, the Master Agreement provisions include: separation and support of the parties and an adjustment of martial rights and duties; a parenting plan covering custody, child support and protection issues; division of property; allocation of debts and liabilities; and, administrative and housekeeping provisions. Within each section alternative options are listed so that you may pick and choose those provisions most applicable to your case.
This Master Agreement document may be used as a binding contract or simply as a memorandum of understanding. The package comes complete with a cover page, table of contents, a comprehensive agreement, acknowledgements page, and certificates of counsel and guardian. Purchase includes both a printed version and the full text on CD.
This Master Agreement will save you
time
(quick document assembly), money (for you and your client), and grief (don't reinvent the wheel with each new agreement)!
A Master Document Template with Cover Page and Table of Contents
Subdivided into Topical Sections including:
- Recitals
- Marital Rights and Obligations
- Parenting
- Assets and Income
- Debts and Liabilities
- Administrative
Acknowledgements Page (notary)
Certificate of Guardian ad Litem
A CD of all of the above in both PDF and Word Formats
Tags Alternative Dispute Resolution; Family and Children's Law
Additional Product Photos