South Carolina Deposition Procedure Handbook
Out of Stock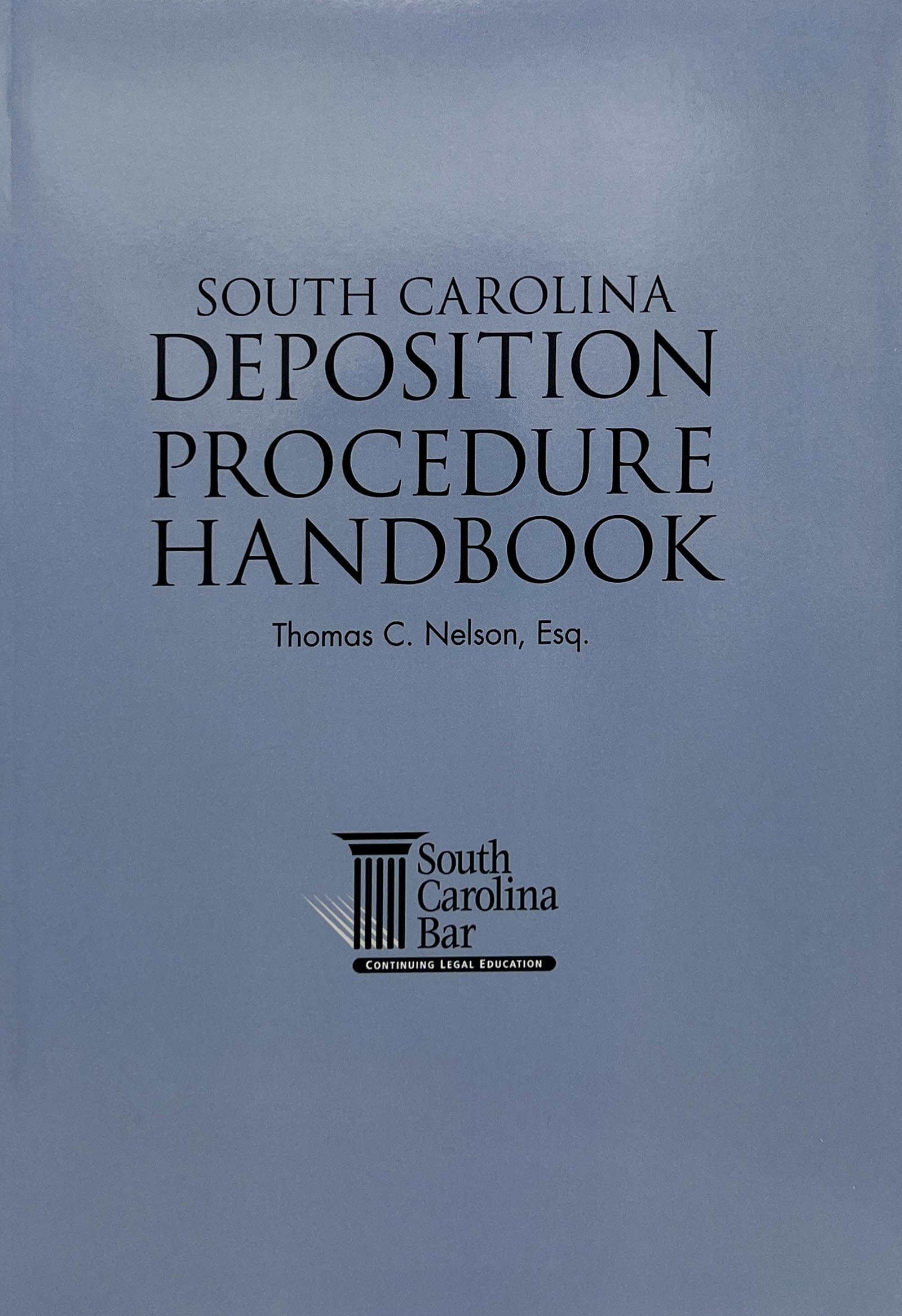 Book
| | |
| --- | --- |
| Ratings | |
| Standard Price | $55.00 |
| Member Price | $55.00 |
| Size | |
| Color | |
| Qty | |
Product Details
Thomas C. Nelson

Depositions are discovery tools, subject to Rule 26, SCRCP. They are an essential part of litigation allowing parties to discover the witnesses' testimony and avoid surprise at trial. Depositions also preserve the testimony of a witness who may not be available at trial or who may fall outside the court's subpoena power.
They may also be used to impeach a witness who changes his or her testimony at trial.
The purpose of this brand new Handbook is to provide a concise reference manual regarding the numerous aspects of a deposition's procedure and to serve as a go-to resource for lawyers during both depositions and trial. It focuses on deposition procedures pursuant to South Carolina state law, although other state and federal jurisdictions are included for guidance if issues seem unsettled in South Carolina. It will be useful in noticing depositions, resolving issues that may occur during depositions, and learning how to maximize the use of the deposition at trial. This Handbook is not intended to give tips on taking effective depositions but instead, it is a tool for knowing the proper deposition procedures. As an added bonus, each book purchase comes with 14 sample forms on CD.

Summary of Contents
- A Detailed Introduction
- Noticing the Deposition
- Taking the Deposition
- Using the Deposition at Trial
- Court Reporters
- Sample Forms
Additional Product Photos