Adoption Law in South Carolina and Beyond
Out of Stock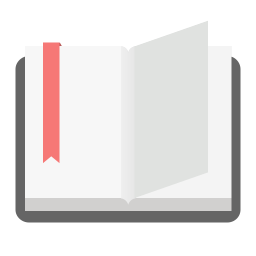 OnDemand
| | |
| --- | --- |
| Ratings | |
| Standard Price | $245.00 |
| Member Price | $245.00 |
| Size | |
| Color | |
| Qty | |
Product Details
The SC Bar-CLE Division is pleased to present "Adoption Law in South Carolina and Beyond." This important program is designed to guide you through critical steps in the adoption process so that you can gain the tools, skills and resources to advise clients, whether they are adopting through an agency, through DSS, from a foreign jurisdiction or adopting a family member. Join Course Planner Brana Williams and a diverse and experienced faculty for this unique opportunity to learn not only the basics of adoption practice, but also the nuances of dealing with common traps and problems!
Seminar Agenda
Adoption Basics
Emily McDaniel Barrett
-
Lowndes & Barrett, LLC, Charleston
Thomas P. Lowndes, Jr.
-
Lowndes & Barrett, LLC, Charleston
This overview will give you the basics on who is eligible to adopt, who can be adopted and what you, the attorney, need to know to make it happen.
Adoption Options
June Bond
- Adoption Advocacy, Greenville
This presentation will give you the scoop on private agencies, adopting relatives, adopting adults, and other key bits of information you may have never considered.
Consents
Hon. Lisa A. Kinon,
Conway
Consents can be tricky and if not done properly, can cause lots of problems down the road.
This segment will teach you how to take a Consent the right way!
Interstate Compact on the Placement of Children (IPCP)
Fredrick M. "Rick" Corley,
Beaufort
The Baby is leaving the State - is that important? South Carolina is a member of the ICPC - the purpose of which is to assure that when adoptive or foster care children are moved from one state to another that the placements receive an appropriate level of care in the new jurisdiction. This presentation will provide guidance on what is required by the IPCP.
DSS Adoptions
L. Dale Dove,
Dove & Barton, LLC, Rock Hill
This segment will help you navigate DSS Adoptions and answer the most common questions, such as "Do Foster Parents have rights?"
Foreign Adoptions
Brana J. Williams
, Williams Law Firm, LLC, Surfside Beach
This presentation will help you advise parents of children adopted from foreign countries.
Ethics
Fredrick M. "Rick" Corley,
Beaufort
This segment will provide guidance on ethically advising adoptive parent concerning expenses and other issues.
When Something Goes Wrong - Guidance on Unforeseen Problems
James Fletcher Thompson
, James Fletcher Thompson, LLC, Spartanburg
When a birth parent seeks to withdraw an executed consent
When a birth father contests an adoptive placement
When a party to an adoption files an appeal
When a finalized adoption is attacked
This seminar qualifies for
6.0 MCLE credit hours, including up to .5 LEPR credit hour.
This seminar is Basic Level.
Note: When submitting your compliance reports to the SC Commission on CLE and Specialization, please use this course code if you completed the program in 2019: 190883ADO
Additional Product Photos