Military Divorce in South Carolina Featuring Mark Sullivan
Out of Stock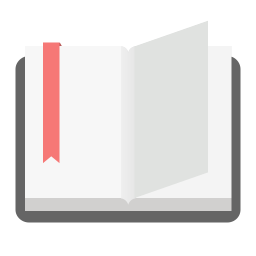 OnDemand
| | |
| --- | --- |
| Ratings | |
| Standard Price | $240.00 |
| Member Price | $240.00 |
| Size | |
| Color | |
| Qty | |
Product Details
About the Seminar
The SC Bar CLE Division is pleased to present a very special seminar focusing on the nuances and complexities of handling military divorces in South Carolina. Join nationally recognized authority Mark Sullivan, author of
The Military Divorce Handbook,
and a faculty of experienced South Carolina attorneys including Mary Fran Quindlen, Melissa Brown, Jeff Stephens, and Larry Weidner for a comprehensive and detailed look at how to handle these challenging cases. You will get authoritative guidance on everything from finding the service member, service of process, military custody and visitation, family support, domestic violence, and handling all aspects of military pensions. If you represent a service member or service member's spouse, you won't want to miss this powerful and important program.
Seminar Agenda
Starting the Case
Mary Fran Quindlen
&
Jeffery S. Stephens
-
Quindlen & Merrifield, P.A.
-Finding the service member (SM): military locator services, other methods of tracking down "SGT John Doe"
-Serving the SM: Service of process in another state, overseas, Hague Convention, service regulations about serving papers on base
-Service members Civil Relief Act: Stays, default and delays
Military Custody and Visitation
Larry W. Weidner, II -
Mikell, Weidner, Wegmann & Harper, LLC
Mark E. Sullivan
-
Sullivan & Tanner, P.A.
-Military service as a non-factor in determining best interest
-Visitation long-distance
-Enlistment, single parents and custody
-Deployment and the military custodian - use of Plan A/Plan B orders and agreements
-Delegated visitation rights when the visiting military parent can't exercise visitation
Family Support
Melanie F. Graham
-
Moses & Bracketh, PC
Capt. Paul Murray
-
U.S. Marine Corps
Maj. Jake Brezillae
-
U.S. Marine Corps
Administrative support, using military rules and regulations to get the flow of money going while the complaint is being drafted
-Determining support, what income to use
-How to read a Leave and Earnings Statement
-Garnishment and income withholding - enforcement of the order
-Why SGLI as life insurance protection cannot be enforced -
Ridgway
decision, US Supreme Court
-Military medical care - TRICARE, CHCBP [Continued Health Care Benefit Program]
Domestic Violence
Mark E. Sullivan
/
Jeffery S. Stephens
-Military no-contact orders
-Transitional Compensation division of ret'd pay under 10 USC 1408(h)
Military Pension Division - Crossing the Minefield
Mark E. Sullivan/Mary Fran Quindlen
-Importance of "finishing the case" with entry of MPDO (military pension division order), instead of just "dropping the client" when the divorce is granted; MF to find opinion from Office of Disciplinary
Counsel on this issue
-Understanding military retired pay
-Jurisdiction to divide the pension - 10 USC 1408(c)(4)
-Direct payments from the retired pay center, 10-10 overlap of military service, marriage
-Four methods of dividing military pension [Mark has QUICKLIST of S.C. military pension division cases, copy attached - this will be S.C. addendum]
-CRDP - Concurrent Retirement and Disability Payments
-CRSC - Combat-Related Special Compensation
-Division of Guard/Reserve pensions
-Survivor Benefit Plan - what it is, cost, benefit payable, what if it was omitted, present value when assigned to FS (former spouse), etc.
-Thrift Savings Plan - use of standard order at
www.tsp.gov
[Attorney Handbook] to divide this defined contribution plan
-Getting money without penalty from a defined contribution plan
-Division, valuation of accrued leave
-Civil Service - if time permits
Post-Divorce Ethical Considerations Regarding the Division of Military/Federal Retirement
Mark E. Sullivan, Mary Fran & Jeffery S. Stephens
This program qualifies for 6.0 MCLE credit hours including 1.0 LEPR credit hour
.
This seminar is Basic Level.
Note:
When submitting your compliance reports to the SC Commission on CLE and Specialization, please use this course code
if you completed the program in 2019
: 190892ADO
Additional Product Photos