2021 Bar Convention Ethics, Just Mercy and Access to Justice
Out of Stock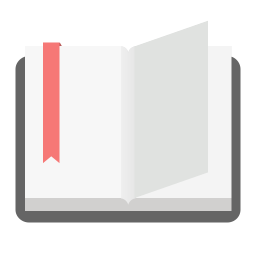 OnDemand
| | |
| --- | --- |
| Ratings | |
| Standard Price | $150.00 |
| Member Price | $150.00 |
| Size | |
| Color | |
| Qty | |
Product Details
Thank you to our South Carolina Bar Convention Sponsor!
About the Seminar
Just Mercy brings to life the powerful and thought-provoking true story of newly-minted lawyer Bryan Stevenson and his history-making battle for justice on behalf of innocent people wrongfully convicted. Stevenson's story of navigating multiple levels of appeal and habeas corpus review, serving the most underserved criminal defendants, and confronting the demons of overt racism and implicit bias presents a perfect catalyst for engaging conversations about the cracks and flaws in our system, and what seemingly "ordinary" lawyers can do about it.

With its honest portrayal of the toll that this kind of work takes on a lawyer, the film also provides a profound opportunity to consider how lawyers can (a) ethically pursue the hard cases of representing the most underserved in our society in the face of adversity, overt racism, and implicit bias, and (b) develop a sustainable passion for doing meaningful work to provide greater access to justice for our most marginalized citizens. Our own Michael Kahn, JD, LPC will provide practical tips and strategies for engaging in this gut-wrenching work without burning out in the process.

To make sure this program is practical and well-informed, we will be joined in this conversation by folks "in the trenches -not only those who have been doing the hard work of exonerating the innocent, but also some of the grateful clients who have benefited from that work.

Learning Objectives
Participants in this program will be encouraged and equipped to:
1. Identify implicit biases and understand how they operate, as well as the settings and circumstances in which they are more likely to show up.
2. Recognize the hallmarks of systemic racism, and commit to the path of ethically and professionally pursuing anti-racism, instead of staying silent and thereby compounding existing problems.
3. Employ recognized professional and ethical standards, as well as practical tools and strategies for confronting instances of bias and systemic injustices or inequities in society and the legal system.
4. Take practical steps to help providing meaningful access to justice for the chronically disadvantaged and marginalized.
5. Understand the concept of vicarious trauma, and how to develop effective habits and commitments to sustainable and effective self-care and well-being, no matter what type of law or in what settings they practice.

Each segment will feature film clips from Just Mercy, along with a lively and engaging Roundtable Discussion with our Special Guests. There will also be plentiful opportunities for attendees to offer feedback and ask questions on each topic.

Seminar Agenda
"Illuminating Bias-and Confronting Racism"- The Role of Unconscious Bias and Systemic Racism in Hindering Access to Justice
"It's Just a Flesh Wound!" - The Reality of Vicarious Trauma, and the Costs of Caring About our Clients
Failure is an Option-and Somewhat Inevitable: Developing Resilience and Maintaining Well-Being

Speakers: Michael Kahn/Chris Osborn - ReelTime CLE

About the Speakers
Chris Osborn, J.D.
In addition to his ongoing work with ReelTime CLE, Chris Osborn is a former law professor, and the founding principal of Osborn Conflict Resolution, which provides Superior Court mediations, as well as collaborative law approaches for family law, construction, business, and will and probate disputes throughout North Carolina. Chris is trained as a collaborative lawyer and is a member of the North Carolina Civil Collaborative Lawyers Association. He has been certified by the N.C. Dispute Resolution Commission as a Superior Court mediator since 2009, and has assisted the vast majority of his legal clients over the years to reach amicable resolutions in a wide variety of litigation matters, including business breakups, construction and employment law disputes, and will caveats. His full professional bio can be found here.

Michael Kahn, M.Ed. Counseling, J.D.
Michael Kahn is a "recovering lawyer," having practiced for 6 years with the New Jersey Attorney General's office. He is a licensed Professional Counselor in the State of Oregon, and his psychotherapy practice has focused on helping clients deal with anxiety, depression, grief/loss, career satisfaction, and men's issues. He co-facilitates grief groups for lawyers in Oregon and Vancouver, BC. Michael presents training seminars and workshops on ethics, grief, wellness, diversity and inclusion and other topics throughout the U.S. and abroad, including for the U.S. military in Germany and Japan. He also is a professional coach and provides assistance with career issues, stress management, retirement, and coping with change
Mandatory MCLE Credit Hours
This seminar qualifies for 2.21 MCLE credit hours, including up to 2.21 LEPR credit hours. Also qualifies for 2 LEPR credit hours for Magistrates and Municipal Judges.

This is a Basic to Intermediate Level Program.
Note: When submitting your compliance reports to the SC Commission on CLE and Specialization, if you completed this in 2022, please use this course code: 223479ADO.
Note: When submitting your compliance reports to the SC Commission on CLE and Specialization, if you completed this in 2023, please use this course code: 231886ADO.
Additional Product Photos