2021 Bar Convention Dispute Resolution Section
Out of Stock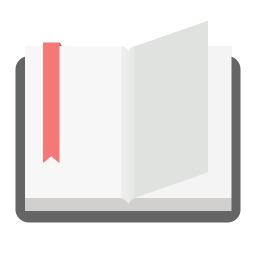 OnDemand
| | |
| --- | --- |
| Ratings | |
| Standard Price | $210.00 |
| Member Price | $210.00 |
| Size | |
| Color | |
| Qty | |
Product Details
Thank you to our South Carolina Bar Convention Sponsor!
About the Seminar
Since the advent of COVID, mediation and dispute resolution proceedings have moved online for many practitioners and clients alike. The surge in interest in virtual proceedings has led to rapid change and innovation in the industry and new programs, modalities, and practices are ever evolving and being offered. The plethora of options can be confusing and the actual nuts and bolts of conducting a virtual mediation are still not familiar to many dispute resolution professionals. In this three-hour webinar training program, leading online mediation expert, Susan Guthrie will bring you up-to-date on the current state of online mediation and will walk you through all you need to know to conduct your mediations virtually.
The training covers:
• Recommended equipment and setup
• Account setup and program settings
• Mediation session scheduling and setup
• Functionality including screensharing, waiting room and breakout rooms
• Security considerations
• Ethical considerations re: Confidentiality, Privacy, Competency and Unconscious Bias
• Best practices and troubleshooting
• Quick tips for marketing an online practice
• Demonstrations on two different video conferencing/ODR platforms
• Videos of mock online mediation proceedings
• Q & A Session
About the Speaker:
Susan Guthrie, nationally recognized as one of the Top Family Law and Mediation Attorneys in the country, has been helping individuals and families navigate separation and divorce for 30 years. As one of the leading experts in online mediation in the world, Susan works with and trains other professionals in the practical and ethical considerations of conducting their mediations online through her business Learn to Mediate Online™ (www.learntomediateonline.com) which also provides trainings in marketing for professionals and other consulting services. Susan is honored to serve on the Executive Council of the American Bar Association's (ABA) Section of Dispute Resolution as the Membership Officer and to be a Co-Chair of the Section's Mediation Committee. Susan is the creator and host of the iTunes top podcast, The Divorce & Beyond Podcast (www.divorceandbeyondpod.com) and recently launched The Learn to Mediate Online Podcast (www.learntomediateonline.podbean.com) for online mediation and dispute resolution professionals. Susan has recently been featured in media outlets such as CNBC, The Wall Street Journal, Forbes, Thrive Global, Eye on Chicago, WGN among others and is s frequent speaker and presenter at conferences, events and personal appearances world-wide. She is licensed to practice in California, Connecticut and before the Supreme Court of the United States.
Seminar Agenda
An Up-to-date Look at Online Mediation
Susan E. Guthrie - Online Mediation Expert - Divorce in a Better Way, Inc.
Learn to Mediate Online
Mandatory MCLE Credit Hours
This seminar qualifies for 3.03 MCLE credit hours.
This is a Basic to Intermediate Level Program.
Note: When submitting your compliance reports to the SC Commission on CLE and Specialization, if you completed this in 2022, please use this course code: 223501ADO.
Note: When submitting your compliance reports to the SC Commission on CLE and Specialization, if you completed this in 2023, please use this course code: 231907ADO.
Additional Product Photos