2021 Bar Convention Probate, Estate Planning & Trust Section
Out of Stock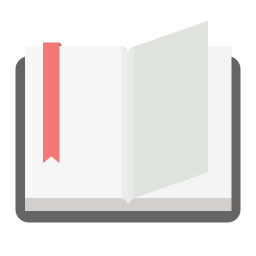 OnDemand
| | |
| --- | --- |
| Ratings | |
| Standard Price | $210.00 |
| Member Price | $210.00 |
| Size | |
| Color | |
| Qty | |
Product Details
Thank you to our South Carolina Bar Convention Sponsor!
About the Seminar
Please join the Probate, Estate Planning and Trust Section for this year's annual Convention CLE! This intermediate to advanced level seminar will explore recent developments and some of the hottest trends in estate and probate law and practice with an emphasis on practical solutions to emerging problems in these complex areas.
Our opening segment features Robert E. Sumner, IV, Esq. of Butler Snow, LLP who will examine recent trends in fiduciary litigation and provide a general overview of the fiduciary litigation concepts of which all probate, estate planning and trust lawyers should have knowledge.
Next, Tiffany Provence, Esq. of Provence Messervy and W. Howard Buddin, Ph.D. will provide us with a primer on the legal and ethical issues involved in representing an individual with diminished capacity. Dr. Buddin, a Clinical Psychologist who specializes in neuropsychology and routinely preforms neuropsychological assessments to determine an individual's capacity to make certain decisions, will help us understand, from a medical perspective, what diminished capacity is and how practitioners can identify the warning signs of whether a client has diminished capacity. Ms. Provence will explore the legal and ethical requirements lawyers have once capacity has been identified as an issue.
After a short break, we will revisit Article 5 of the Probate Code, which became effective on January 1, 2019, from on and off the bench now that judges and practitioners have practical experience with the new statutory regime and forms. Colleton County Probate Court Judge Ashley H. Amundson, Associate Probate Judge of Beaufort County Heather R. Galvin, and Lana M. Jamrosyk, Esq. will provide an overview of the Guardianship and Conservatorship process under Article 5 and share lessons that have been learned over the last two years.
Seminar Agenda
Fiduciary Litigation – Current Trends
Robert E. Sumner, IV - Butler Snow, LLP
Representing Clients with Diminished Capacity
Tiffany N. Provence - Provence Messervy, LLC
W. Howard Buddin, Jr. PHD - South Carolina Neuro, LLC (SCNeuro)
Article 5 – Lessons Learned from the Last 2 Years from the Bench and Practitioners
Honorable Heather J. Galvin - Beaufort County
Honorable Ashley H. Amundson - S.C. Probate Court
Lana M. Jamrosyk - Jamrosyk Law Firm, LLC
Course Planners/Moderators:
David H. Kunes - Evans Carter Kunes & Bennett, PA
Mandatory MCLE Credit Hours
This seminar qualifies for 2.93 MCLE credit hours, including up to 2.93 Estate Planning & Probate Specialization credit hours.
This is a Basic to Intermediate Level Program.
Note: When submitting your compliance reports to the SC Commission on CLE and Specialization, if you completed this in 2022, please use this course code: 223585ADO.
Note: When submitting your compliance reports to the SC Commission on CLE and Specialization, if you completed this in 2023, please use this course code: 231973ADO.
Tags Probate; Big Ticket
Additional Product Photos