2021 Bar Convention Young Lawyers Division/Wellness Committee
Out of Stock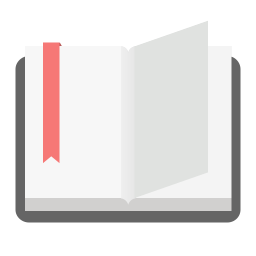 OnDemand
| | |
| --- | --- |
| Ratings | |
| Standard Price | $210.00 |
| Member Price | $210.00 |
| Size | |
| Color | |
| Qty | |
Product Details
Thank you to our South Carolina Bar Convention Sponsor!
About the Seminar
The Wellness Committee has partnered with the Young Lawyers Division this year to provide a seminar on various stigmas we battle as lawyers and ways to combat those stigmas. We will have four, 25-minute TEDX style talks, followed by one, 90-minute keynote speaker.

Dr. Will Bulsiewicz will discuss how nutrition can assist in improved and sustained mental focus, memory and professional performance, all of which are key to aiding in reducing lawyers' dependence on substances, depression, anxiety, and stress that flair when a lawyer feels overwhelmed by the amount of work he or she has to prioritize. Dr. Bulsiewicz is a Charleston gastroenterologist who just released his first book, Fiber Fueled. Next, we will hear from John Hudson who will speak on the stigma of mental health and losing a loved one to suicide. John is a lawyer who recently lost a brother to suicide. Sarah Frick will follow with a presentation on various types of exercise. Sarah runs The Works in Charleston and will dispel the myth that exercise must be difficult or painful. Our fourth 25-minute presenter is Elliott Tait who will discuss the stigma of seeking help through therapy. Elliott is an attorney and will discuss the ways in which therapy has improved his well-being and his practice of law. To end the seminar, our keynote speaker is Dr. Amy Wood. Dr. Wood has found that attorneys who tend to be more influential than others share a powerfully positive and motivating perspective that is critical to success. She will discuss and teach a formidable method of thinking that reduces problems and attracts opportunities.

Seminar Agenda
Combatting the Stigma of Plant-based Diets in the Legal Profession
Dr. Will Bulsiewicz, MD MSCI
Combatting the Stigma of Mental Illness that can Lead Lawyers to Suicide
John D. Hudson, Jr. - McLeod Law Group, LLC
Combatting the Stigma that Exercise is "One Size Fits All"
Sarah Frick - The Works
Combatting the Stigma of Seeking Help Through Therapy
D. Elliott Tait - S.C. Legal Services
Set Your Mind to Success
Dr. Amy Wood, Psy.D.

Course Planners/Moderators:
Lindsay Joyner - Gallivan, White & Boyd P.A.


Mandatory MCLE Credit Hours
This seminar qualifies for 3.11 MCLE credit hours, including up to 3.11 SA/MH credit hours.

This is a Basic to Intermediate Level Program.


Note: When submitting your compliance reports to the SC Commission on CLE and Specialization, if you completed this in 2022, please use this course code: 223493ADO.
Note: When submitting your compliance reports to the SC Commission on CLE and Specialization, if you completed this in 2023, please use this course code: 231899ADO.
Additional Product Photos