2021 Bar Convention Corporate, Banking & Securities Law Section
Out of Stock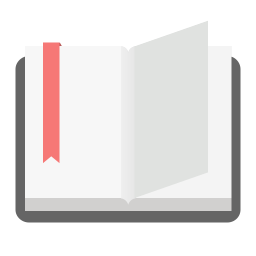 OnDemand
| | |
| --- | --- |
| Ratings | |
| Standard Price | $210.00 |
| Member Price | $210.00 |
| Size | |
| Color | |
| Qty | |
Product Details
Thank you to our South Carolina Bar Convention Sponsor!
About the Seminar
In this seminar, we are lucky to have Anne Toomey McKenna as a guest speaker. Professor McKenna is a professor at Penn State University, whose Cyberlaw in Practice seminar draws on her twenty-three years of experience in complex civil litigation. During her time in practice, she represented large and small businesses, assisting them with issues of workplace privacy and surveillance, data breaches and data theft and a myriad of other issues. To quote Professor McKenna's CV, "'Cyberlaw' is a loosely used term, but understanding cyberlaw is necessary in the modern practice of law. Cyber or online activities occur in every facet of modern human life – and in every type of case and practice area. The ubiquity of cyber or online activity in business and personal life demands every attorney, regardless of practice area, be familiar with the melded body of laws that compromise cyberlaw."
In addition to Professor McKenna's presentation, the seminar will showcase the impact of COVID-19 on financial workouts and the PPP loan program, as well as examine the (hopeful) developments in virtual shareholder meetings in South Carolina. Issues faced by non-profits during the pandemic are also included in the discussion. Finally, there will be an update on the impact of the global pandemic on legal opinion requirements. We'll cover a lot in three hours and hope you join us!
Seminar Agenda
Cyberlaw in Practice
Professor Anne Toomey McKenna - Pennsylvania State University, Institute for Computational and Data Services
Pitfalls of the PPP: The Impact of COVID-19 on the World of Financial Workouts
Tiffany Payne Geyer - Baker Hostletler
Thomas J. Salerno - Stinson
Andrew Helman - Murray Plumb & Murray
Impact of COVID-19 on Non-Profits
Megan Seiner - SC Bar Foundation
South Carolina's Take on Virtual Shareholder Meetings in a Pandemic
Ben A. Barnhill - Nelson Mullins Riley & Scarborough, LLP
Legal Opinion Update - Jennifer C. Blumenthal
Course Planners/Moderators:
Susan E. Driscoll - Driscoll Sheedy, P.A.
Mandatory MCLE Credit Hours
This seminar qualifies for 3.03 MCLE credit hours.
This is a Basic to Intermediate Level Program.
Note: When submitting your compliance reports to the SC Commission on CLE and Specialization, if you completed this in 2022, please use this course code: 223496ADO.
Note: When submitting your compliance reports to the SC Commission on CLE and Specialization, if you completed this in 2023, please use this course code: 231902ADO.
Tags Banking; Big Ticket
Additional Product Photos