2022 Super CLE of Hilton Head Bar Association
Out of Stock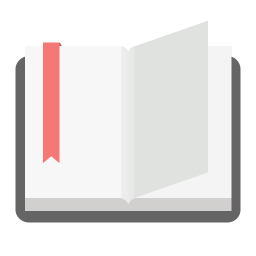 OnDemand
| | |
| --- | --- |
| Ratings | |
| Standard Price | |
| Member Price | |
| Size | |
| Color | |
| Qty | |
Product Details
About the Seminar
Welcome to the 2nd Annual Super CLE of the Hilton Head Bar Association. Please join a talented and experienced faculty of attorneys, including Samuel Bauer and Professor Michael Virzi, Kathleen Barnes, and Judges D. Garrison Hill, James Lockemy (R), Costa Pleicones (R), Shiva Hodges and Jacqueline Belton for a wide-ranging CLE on topics of interest to every practicing attorney. This entertaining and thoughtful program covers collecting character evidence, legal trends in the 21st Century, a history of dueling in SC, judicial independence, appellate update, tips from the bench, guardianships and commitments and ethics in 2021.

Seminar Agenda
Once More into the Quagmire-Character Evidence Update
Samuel C. Bauer, Esq.
Twenty-One Legal Trends in the 21st Century
The Hon. D. Garrison Hill, Judge, S.C. Court of Appeals
"Honor, Death and Swiss Cheese: A History of Dueling in South Carolina"
The Hon. James E. Lockemy, Chief Judge, S.C. Court of Appeals, 2016-2021
Judicial Independence in a Fractious Land
The Hon. Costa M. Pleicones, Chief Justice, S.C. Supreme Court, 2015-2016
Appellate Update
Kathleen Barnes, Esquire
Judicial Panel Discussion
Kathleen Barnes, Esq. : Moderator
Tips from the Bench
The Hon. Shiva V. Hodges, Magistrate Judge, United States District Court of South Carolina
Supplemental Proceedings
Joey R. Floyd, Esq.
Ethics 2021 Year in Review
Prof. Michael J. Virzi, University of South Carolina School of Law
Guardianships and Commitments
The Hon. Jacqueline D. Belton, Associate Judge, Richland County Probate Court


Mandatory MCLE Credit Hours
This seminar qualifies for 6.20 MCLE credit hours, including up to 1.0 LEPR credit hour.

This seminar is a Basic to Intermediate level program.

Note: When submitting your compliance reports to the SC Commission on CLE and Specialization, if you completed this in 2022, please use this course code: 226125ADO.

Tags Evidence
Additional Product Photos