2022 It's all a Game: Top Trial Lawyers Tackle Evidence
Out of Stock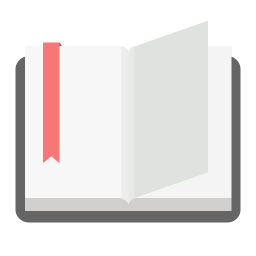 OnDemand
| | |
| --- | --- |
| Ratings | |
| Standard Price | $275.00 |
| Member Price | $275.00 |
| Size | |
| Color | |
| Qty | |
Product Details
About the Seminar
The South Carolina Bar-CLE Division is proud to present the 2022 edition of one of our most popular seminars. Designed by Supreme Court Justice John Cannon Few, this innovative, powerful, and practical seminar always takes an entertaining and insightful look at some of the thorniest evidence problems any trial lawyer or judge could face, and this year is no exception. This year's seminar features speakers with diverse professional backgrounds, including prosecution, criminal defense, civil defense, and plaintiffs. Not only will the speakers interact with each other throughout the seminar, but there will also be a roundtable panel discussion where the panelists answer your questions. Use #EvidenceCLE to follow along on Twitter to see this discussion and submit your questions! This program also includes an hour of Ethics content.

Seminar Agenda
Welcome and Opening Remarks
Daniel Coble, Coble Law Group, LLC
Civil Defense
Richard H. Willis, Williams Mullen
Top 10 Evidentiary Issues in Personal Injury Litigation
Robert Goings, Goings Law Firms, LLC
All trials are different, but many common evidentiary issues often arise every time. Robert Goings talks about the Top 10 evidentiary issues he has seen throughout his career in the courtroom.
The Word on the Street: Why that Thing Someone Heard is Still Admissible
Lamar Fyall, Special Assistant U.S. Attorney
Hearsay evidence can be complicated and convoluted. There are countless exceptions, definitions, and rules that a litigator must be familiar with. Lamar Fyall discusses hearsay and the common issues that you'll see in trial.
Digital Evidence
Elizabeth Major, S.C. Attorney General's Office
As technology grows, so does the complicated process of admitting this new evidence. As an Assistant A.G., Elizabeth Major breaks down the process for handling different types of digital evidence and how it's used in trials.
Round Table: Top Trial Lawyers Answer Your Questions
After the speakers are finished talking about their specific topic, they'll sit down together to answer the many questions that you have. Whether it is trial strategy, evidentiary objections, or how to win over a jury, they will talk about the issues important to you.
Evidentiary Ethics: Ethical Strategies to Help Your Case
Daniel Coble, Coble Law Group, LLC
There are many reasons for attorneys to be ethical during trials, but ethical tactics can also help your case. Daniel Coble describes the different strategies and ethical rules that attorneys should follow in trials to not only make sure they don't get in trouble, but also help their case.


Mandatory MCLE Credit Hours
This seminar qualifies for 5.88 MCLE credit hours, including up to 1.0 LEPR credit hour.

This seminar is a Basic to Intermediate level program.

Note: When submitting your compliance reports to the SC Commission on CLE and Specialization, if you completed this in 2022,please use this course code: 224445ADO.
Note: When submitting your compliance reports to the SC Commission on CLE and Specialization, if you completed this in 2023, please use this course code: 234567ADO.
Tags Evidence; Big Ticket
Additional Product Photos