A Tangled Web: A Case Study on the Federal Rules of Evidence
Out of Stock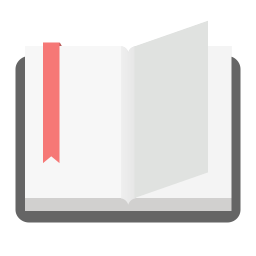 OnDemand
| | |
| --- | --- |
| Ratings | |
| Standard Price | $140.00 |
| Member Price | $140.00 |
| Size | |
| Color | |
| Qty | |
Product Details
About the Seminar
This is an innovative and entertaining seminar, designed for busy lawyers to hone their evidence skills and have fun doing it! Originally scripted by Federal Judge Joseph F. Anderson, Jr., this tongue-in-cheek mock trial provides a unique and amusing refresher on the Federal Rules of Evidence.
The trial is a melodramatic whodunit, complete with plenty of twists and turns, soap opera-esque witnesses, and even a surprise ending. More importantly, the movie presents sixty-five crucial evidentiary issues that are raised and debated by the attorneys, then decided by the trial judge. A written script, with Judge Anderson`s commentary offers behind-the-scenes tips and explanations for viewers.
The case revolves around the suspicious death of an investment advisor. His wife, the sole beneficiary under his life insurance policy, may be responsible. The cast of characters have fascinating and sometimes intertwined personal histories, thus giving rise to motivations to lie or twist the facts. The trial presents the attorneys and judge with a variety of evidentiary dilemmas - from the common to the quirky, the basic to the complex.
This powerful and entertaining format serves as a novel and engaging way to learn the rules and the techniques every trial lawyer needs to master to become a skilled and successful litigator. Strict trial procedure and timing take a back seat to the primary business at hand: Refreshing attorneys on the key elements of the Federal Rules of Evidence, and teaching them how to make proper objections, arguments, and motions. It`s all in fun, but the learning is serious! Judge Joe Anderson brings years of experience as a trial lawyer and judge, a keen sense of humor, and a passion for teaching to this amazing program. If you are going to try a case in either federal or state court, you won't want to miss it!
Speakers: Eric Wm. Ruschky/Debbie B. Barbier/Kay West/Dan C. Leonardi/Ned Dawson/
Matt M. Staab/Joe F. Anderson, Jr./Dianne Hillman/Michael Pinilla/Gary T. Pope/
Gail Hayden/Shiva V. Hodges/Donnie Driggers/Mary Floyd/Langdon D. Long/Jeff Anderson
Mandatory MCLE Credit Hours
This seminar qualifies for 2..0 MCLE credit hours.
This seminar is Basic Level.
Note:
When submitting your compliance reports to the SC Commission on CLE and Specialization, if you completed this in
2021
, please use this course code:210830ADO
Note: When submitting your compliance reports to the SC Commission on CLE and Specialization, if you completed this in 2022, please use this course code: 222909ADO
Additional Product Photos