It's Not Me, It's You! – Tools for Dealing with High Conflict Individuals
Out of Stock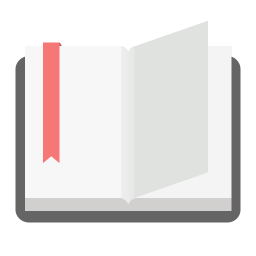 OnDemand
| | |
| --- | --- |
| Ratings | |
| Standard Price | $160.00 |
| Member Price | $160.00 |
| Size | |
| Color | |
| Qty | |
Product Details
About the Seminar
The Family Law Section is pleased to host a seminar designed for all Family Court practitioners and Judges. This seminar will provide the attendee with an outstanding overview of skills, techniques and tools of the trade you need to know to sharpen your skills in Family Court. This seminar starts with a visit from Jason Elliott, of Greenville, SC, who will deliver the 2016 Legislative Update to inform the audience on the various changes which have occurred in the statutes affecting the practice of Family Law.
Next up is Michael Lomax, Esquire, of the nationally and internationally renowned
High Conflict Institute
. Mr. Lomax is a mediator, lawyer and conflict resolution trainer who has assisted many individuals and organizations in understanding how to manage and work with high conflict individuals in disputes. His engaging presentation will help you, as attorneys and judges, understand why some individuals engage in high conflict behavior.
What is "high conflict behavior"? Think: All-or-nothing thinking; Unmanaged emotions; Extreme behaviors; Preoccupations with blaming others; Prolonged, unresolved conflict throughout their lives; Patterns of draining energy, time and resources of others. Sounds like a pretty typical day when dealing with family law cases, right? Mr. Lomax will also teach you the skills and techniques which are most effective for dealing with these individuals in your practice and in the courtroom.
To round out the afternoon, Ben Stevens and Jonathan Lounsberry, will moderate a panel of esteemed Family Court Judges, who will provide the audience with a humorous and informative send-off as we explore the use of mental health experts and other psychological information in your family court cases, as well as other aspects of trying Family Court cases with high conflict individuals by participating in our own version of the "Hollywood Squares". The audience will be actively involved and exciting and fabulous parting gifts will be awarded to the winning team.
Seminar Agenda
2016 Legislative Update
Jason T. Elliott, Greenville
Engagement Skills for Dealing with High Conflict Individuals (Part I)
Michael Lomax, Esq. - High Conflict Institute, San Diego, CA
Engagement Skills for Dealing with High Conflict Individuals (Part II)
Hollywood Squares (The "
Serenity Now!
" Edition)
J. Benjamin Stevens, Esq., Spartanburg
Jonathan W. Lounsberry, Esq., Spartanburg
and a panel of Family Court Judges
This seminar qualifies for 2.68 MCLE credit hours, including 2.68 JCLE credit hours.
This seminar is an Intermediate level program.
Note:
When submitting your compliance reports to the SC Commission on CLE and Specialization, please use this course code
if you completed the program in 2019
:
191183ADO
Additional Product Photos