The "Modern Family" II: The Fundamentals of Representing Lesbian, Bisexual, Gay & Transgender Clients
Out of Stock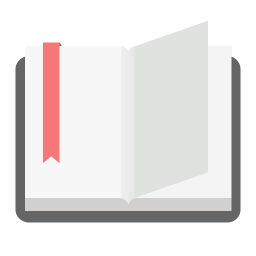 OnDemand
| | |
| --- | --- |
| Ratings | |
| Standard Price | $250.00 |
| Member Price | $250.00 |
| Size | |
| Color | |
| Qty | |
Product Details
About the Seminar
Since our first ground-breaking seminar many years ago, the "modern family" has become even more modern! There have been statutory, regulatory, and case law developments in numerous areas impacting government, corporate, and individual clients while the political and judicial landscape continues to shift.
The SC Bar CLE Division is proud to present "Modern Family II: The Fundamentals of Representing Lesbian, Bisexual, Gay and Transgender Clients." This powerful and important seminar that will not only help you navigate the often complex challenges that many of your lesbian, gay, bisexual, and transgender clients face, but will also update you on developments locally, regionally, and nationally since our 2014 seminar.
Course Planner Nekki Shutt has again recruited an experienced and talented faculty of attorneys, judges, professors and other key professionals who will provide a comprehensive and practical overview of issues and solutions in such key areas as domestic relations law, probate/estate, tax law, employment discrimination, and issues related to individual transitioning. The seminar will cover key non-marriage relational issues such as drafting domestic partnership agreements, estate planning hospital visitation, property ownership and tenancy, and probate. Marriage issues, post-DOMA will also be covered, including employee and social security benefits, elder care and related issues, and various legal challenges to same sex marriage across the nation. The distinguished panel of authorities will analyze a broad array of issues regarding children such as invitro-fertilization and adoption. Family Court Judge Rochelle Conits will provide a valuable analysis of same sex family break-ups. In addition, you will learn critical information about employment discrimination, name changes, passports, and restroom access. This cutting-edge program culminates with a fast-paced overview of "breaking news" from across the nation.
If you represent LGBT clients, government agencies, or corporate entities, you won't want to miss this important seminar!
Seminar Agenda
The Honeymoon Phase: Partnered but not Married (Panel Discussion)
Wm. Bert Brannon, LLM, MBA -
Callison Tighe & Robinson, LLC
Dianne Odom, CPA, PFS, Dianne Odom, CPA, LLC
Drafting domestic partnership contracts to protect assets
Estate planning (i.e., wills, trust, healthcare powers of attorney, etc.)
Joint tenancy for real property and bank accounts
Deciding whether to get married - the marriage penalty Probate issues
Getting Married
Beth Littrell, Senior Attorney at Lambda Legal
(On the historic battle for marriage equality in SC and beyond and the benefits and obligations that stem from it)
Impact of the Windsor case and striking down of DOMA
Impact of the Obergefell case and marriage equality
Elder care issues such as Medicaid applications for long-term care
Legal distinction between marriage and domestic partnerships
Legal challenges being mounted across the nation
Having a Baby (Panel Discussion)
Prof. Derek Black - USC School of Law
Fredrick Rick M. Corley - Frederick M. Corley, P.A.
James Fletcher Thompson -
James Fletcher Thompson, LLC
Allie Bullard -
Harling & West, LLC
Issues surrounding invitro-fertilization
Assisted reproductive technology
Same-sex parenting in the education system
Breaking Up
The Honorable Rochelle Y. Conits, Family Court Judge
Who has jurisdiction: Family Court, Common Pleas, or Master in Equity
Division of assets - what causes of action to plead
Are gay parents as good as straight ones; what the studies say
Child visitation and custody issues
Fired Because you are Gay
Malissa Burnette - Callison Tighe & Robinson, LLC
Title VII protection: EEOC strategic enforcement goals
Status of executive orders affording LGBT employment protection
Cities and counties in SC with employment non-discrimination policies
Contracts created by employee handbooks
Representing Transgender Clients: from Transition through Bathroom Access, and
Employment Issues
Colleen Condon - Condon Law Firm, LLC
Alex Karydi, Ph.D. - SC Dept. Mental Health, Program Director, SC Youth Suicide Prevention Initiative
Name changes through family court
Gender markers at DMV, passport, etc.
How to obtain a new Social Security card
Breaking News and Cases to Watch in South Carolina and Across the Nation which Impact our LGBT Clients
Susan K. Dunn, Legal Director for the ACLU of South Carolina
Mandatory MCLE Credit Hours
This program qualifies for 6.25
MCLE credit hours
This seminar is an
intermediate to advanced level program.
Note:
When submitting your complian
ce reports to the SC Commission on CLE
and Specialization, please use this course code
if you completed the program in 2022
: 225058ADO.
Note: When submitting your compliance reports to the SC Commission on CLE and Specialization, if you completed this in 2023, please use this course code: 232092ADO.
Tags Employment/Labor; Family; Constitutional/US Supreme Court ; Big Ticket; Civil Rights Law
Additional Product Photos