2018 False Claims Act/Qui Tam Whistleblower Litigation Involving Health Care Providers
Out of Stock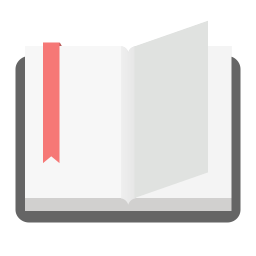 OnDemand
| | |
| --- | --- |
| Ratings | |
| Standard Price | $235.00 |
| Member Price | $235.00 |
| Size | |
| Color | |
| Qty | |
Product Details
About the Seminar
The S.C. Bar CLE Division, the S.C. Bar Health Care Law Section and the S.C. Federal Bar Association Qui Tam Section are pleased to present "False Claims Act / Qui Tam Whistleblower Litigation Involving Heath Care Providers". This program is designed to update you on emerging issues arising in the context of federal FCA lawsuits involving a variety of industries, including laboratories and ambulance companies, as well as federal government contractors. Our distinguished faculty includes the former U.S. Attorney and Assistant U.S. Attorneys from the District of South Carolina, seasoned Relators' counsel, and experienced FCA trial counsel. They will provide practical insights and instruction on keys to successfully litigating FCA cases. Don't miss this powerful seminar, which is offered at a special discount price for members of the SC Health Law Section, as well as our program co-sponsor the South Carolina Chapter of the Federal Bar Association, Qui Tam section. This program is sure to provide both beginning and seasoned practitioners a wealth of valuable information in the ever-changing area of FCA-related litigation.
Seminar Agenda
Welcome and Opening Remarks
Matt Austin,
Assistant United States Attorney, U.S. Attorney's Office, Charleston
False Claims Act Cases: Laboratories
Mark C. Moore,
Nexsen Pruet, Columbia
Latest Developments and Trends in Types of Qui Tam Cases Being Filed
Richard A. Harpootlian,
Richard A. Harpootlian, PA, Columbia
Practical Tips for Relator's Counsel for Approaching the U.S. Attorney's Office with a Qui Tam Case
William N. Nettles,
Bill Nettles, Attorney at Law, Columbia
Panel Discussion: United States of America v. BlueWave Healthcare Consultants Inc
E. Bart Daniel,
Nelson Mullins, Charleston
Matthew R. Hubbell,
K&L Gates, Charleston
Wes Jackson,
Rogers Lewis Jackson Mann & Quinn, LLC, Columbia
Beattie B. Ashmore,
Law Office of Beattie B. Ashmore, Greenville
Statistical Sampling, Medical Necessity Claims
Deborah B. Barbier,
Debora B. Barbier, Attorney At Law, Columbia
False Claims Act Case Updates: Ambulance Companies
J. Brady Hair,
Law Office of J. Brady Hair, N. Charleston
Whistleblower Retaliation Claims Under FCA 3730(h)
Joseph P. Griffith, Jr.,
Joe Griffith Law Firm, LLC, Mt. Pleasant
Health Care Provider Responses to FCA claims OR Case Update re FCAs and Hospitals
Laura J. Evans,
Shumaker Loop & Kendrick LLP, Charleston
Panel Discussion: The Ethics of a Healthcare Fraud Investigation
John Lawrence
, K&L Gates, Research Triangle Park, NC
Thomas Clarkson
, United States Attorney's Office - Southern District of Georgia
This seminar is Intermediate to Advanced Level.
This program qualifies for 5.6 MCLE credit hours, including up to 1.0 LEPR credit hour
Note:
When submitting your compliance reports to the SC Commission on CLE and Specialization, please use this course code
if you completed the program in 2019
: 191382ADO
Tags Health Law; Litigation;
Additional Product Photos