Mamma Mia: Here We Go Again (Talking About Dirt Law)! 2018 Real Estate Intensive Workshop
Out of Stock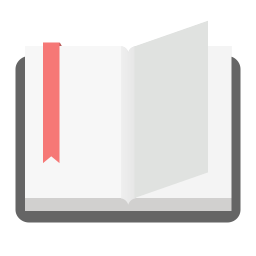 OnDemand
| | |
| --- | --- |
| Ratings | |
| Standard Price | $250.00 |
| Member Price | $250.00 |
| Size | |
| Color | |
| Qty | |
Product Details
Take a Chance On Me: Construction, Development and Redevelopment Issues
This distinguished panel of real estate practice attorneys and an environmental consultant will provide valuable guidance on emerging issues in construction development, redevelopment, environmental issues, zoning matters, development agreements and due diligence.
Christine A. Cafagna -
F&ME Consultants, Inc.
Kara Bailey Hamilton -
Rogers Townsend & Thomas, P.C.
Cynthia Spieth Morton -
Womble Bond Dickinson, LLP
Claire T. Manning -
Chicago Title Insurance Co.
Knowing Me, Knowing You: Easements and Surveys (Elements and Examples in Commercial Development Including Curb Cut and Access Issues)
Experienced commercial real estate practitioner Tricia Wharton will provide practical examples on easements and surveys from her own practice. Don't miss this unique opportunity to learn from one of the best in this complex area.
L. Patricia Wharton Whitener -
Whitener and Wharton, P.A.
The Winner Takes It All: Real Estate Case Law Update Including Gooldy
Stay current on the latest developments in real estate law with a fast-paced and practical update on case and statutory law by Bobby Stepp - including his review and analysis of a fascinating easement case that may have substantially changed South Carolina law!
Robert E. Stepp -
Sowell Gray Robinson Stepp & Laffitte, LLC
Money Money Money: Developments in Opinion Practice
Our distinguished panelists will provide firm guidance on developments in Opinion Letter practice - including introducing an template for a Model Opinion Letter create especially for this presentation.
Jennifer Cheek Blumenthal -
McNair Law Firm, P.A.
William O. Higgins -
Graybill, Lansche & Vinzani, LLC
Mark S. Sharpe -
K&L Gates, LLP
Waterloo: Real Estate Issues for Beachfront Properties, Baselines and Setback Lines
Join USC Law Professor Josh Eagle for a discussion and analysis of the unique issues related to owning, selling and developing beachfront property along South Carolina's enchanting coast.
Professor Josh Eagle -
USC School of Law
The Name of the Game: Ethical Dilemmas Facing Real Estate Lawyers
Join Professor Alan Medlin for a powerful discussion of ethical dilemmas facing real estate attorneys - in and out of the workplace.
Professor S. Alan Medlin -
USC School of Law
Mandatory MCLE Credit Hours
This seminar qualifies for 5.75 MCLE credit hours, including up to 1.0 LEPR credit hours.
This is an Intermediate Level Program.
Note: When submitting your compliance reports to the SC Commission on CLE and Specialization, if you completed this in 2022, please use this course code: 223063ADO.
Note: When submitting your compliance reports to the SC Commission on CLE and Specialization, if you completed this in 2023, please use this course code: 231524ADO.


Tags Residential Real Estate; Commercial Real Estate; Big Ticket
Additional Product Photos