Microsoft 365 Tips and Tricks for the Busy Lawyer
Out of Stock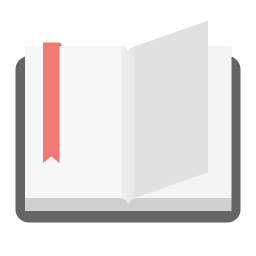 OnDemand
| | |
| --- | --- |
| Ratings | |
| Standard Price | $70.00 |
| Member Price | $70.00 |
| Size | |
| Color | |
| Qty | |
Product Details
About the Seminar
Whether you are a Mac user or a Windows user, if you aren't using Microsoft 365 now you will be soon. Microsoft 365 (formerly known as Office 365) includes Word, Outlook, Excel, PowerPoint, Teams, and more. Join Practice Management Advisors Catherine Sanders Reach (North Carolina Bar Association) and Courtney Troutman (South Carolina Bar) for an introduction to 365 and their favorite tips and tricks. Comment [6] of Rule 1.1(6) of the South Carolina Rules of Professional Conduct advises lawyers to maintain a reasonable understanding of technology used in the practice of law. Microsoft 365 is the technology backbone of most legal practices. Both beginners and advanced users will come away with tips to put in practice right away.
About the Speakers
Courtney Troutman
Since 2002, Courtney Troutman has been the Director of the South Carolina Bar Practice Management Assistance Program (PMAP). As a speaker, she has appeared at numerous national and state bar events, including multiple ABA TECHSHOW conferences. She is also an author, former ABA columnist, and contributor to national blogs and publications. She is a fellow of the College of Law Practice Management in recognition of her career contributing to the field of law practice management. In 2014, she was honored as a member of the Fastcase 50, which honors leaders, innovators, techies, and visionaries who have made outstanding contributions to the legal profession. In 2017, LawSites blog named her one of its women trailblazers in legal tech. At the Bar, she assists lawyers in large and small firms with a host of law office technology and management issues. She currently acts as liaison to the Solo & Small Firm Section, the Technology Committee, and the Intellectual Property and Innovation Committee. Prior to working at the Bar, she spent more than a decade in law practice in the area of litigation.
Catherine Sanders Reach
is Director for the Center for Practice Management at the North Carolina Bar Association, providing practice technology and management assistance to lawyers and legal professionals. Formerly she was Director, Law Practice Management and Technology for the Chicago Bar Association and the Director at the American Bar Association's Legal Technology Resource Center. Prior to her work at the NCBA, CBA and ABA she worked in library and information science environments for a number of years, working at Ross and Hardies as a librarian. She received a master's degree in Library and Information Studies from the University of Alabama, Tuscaloosa in 1997.
Catherine's professional activities include articles published in Law Practice magazine, Law Technology News and GPSolo Magazine, as well as numerous other publications. She has given presentations on the use of technology in law firms for national bar conferences, state and local bar associations and organizations such as the National Association of Bar Council and the Association of American Law Schools. In 2011 she was selected to be one of the inaugural Fastcase 50, celebrating 50 innovators, techies, visionaries, and leaders in the field of law and in 2013 became a Fellow of the College of Law Practice Management. In 2015 she was selected to be part of the ABA LTRC Women of Legal Tech. She served on the ABA TECHSHOW Board from 2007-2009, 2014-2016, was co-vice chair in 2019 and was co-chair for 2020. Follow Catherine on
Twitter
or connect on
LinkedIn
.
Mandatory MCLE Credit Hours
This seminar qualifies for 1.0 MCLE credit hour.
This is a Basic to Intermediate Level Program.
Note: When submitting your compliance reports to the SC Commission on CLE and Specialization, if you completed this in 2022, please use this course code: 223095ADO.
Note: When submitting your compliance reports to the SC Commission on CLE and Specialization, if you completed this in 2023, please use this course code: 231556ADO.
Tags Technology; Big Ticket
Additional Product Photos