Emotional Intelligence: Tackling Blind Spots
Out of Stock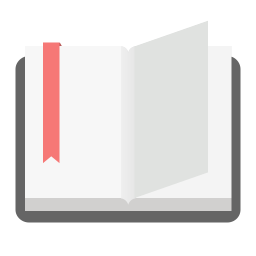 OnDemand
| | |
| --- | --- |
| Ratings | |
| Standard Price | $70.00 |
| Member Price | $70.00 |
| Size | |
| Color | |
| Qty | |
Product Details
About the Seminar
Emotional Intelligence for Lawyers: Tackling Blind Spots in the Practice of Law will focus on the reality of blind spots in our lives as lawyers, both professional and personal, and will discuss ways we identify blind spots and effectively deal with them. We will look specifically at how lawyers can be blind to the kind of professional issues that affect their interactions with clients, opposing counsel, colleagues, witnesses, court personnel and the public. We will suggest strategies for uncovering blind spots and point out the devastating professional, ethical, and personal consequences that result from unaddressed blind spots. Receiving feedback and demonstrating willingness to hear from our clients, friends, family, and colleagues and then deal with our blind spots are critical components in this process. Viewers will be encouraged to grow in self-awareness that focuses on how we, as lawyers, should see ourselves as both legal professionals and human beings in a tension-filled profession that demands much of us every day. Viewers will learn to surround themselves with others - professional colleagues, mentors, and mental health professionals - who can speak into their lives effectively and often. The resulting positive behavioral change will be professionally and personally noticeable and appreciated by all.
About the Speaker
Henry is a civil defense litigator with Murphy & Grantland.
Since joining the firm in July 2016, he has become a leader within the South Carolina Bar in the field of emotional intelligence. Henry speaks regularly to groups of attorneys and students at the University of South Carolina School of Law.
A certified a mediator for South Carolina Circuit, Family, and Probate Courts, his career stops include service as a Municipal Judge in West Columbia and Chief Legal Counsel for South Carolina Governor David M. Beasley.
Following their time at the Statehouse, Beasley and Deneen co-founded The Center for Global Strategies, Ltd., a non-profit organization connecting businesspeople to international initiatives. Immediately before joining M&G, he served as President of Greater Europe Mission, during which time he earned a Doctorate in Executive Leadership, with a focus on emotional intelligence. Henry established Blindspot Solutions, LLC with his daughter, Leslie, in July, 2016, to focus on specialized Emotional Intelligence training and coaching for Professionals.
Mandatory MCLE Credit Hours
This seminar qualifies for 1.0 MCLE credit hour, including up to 1.0 SA/MH Substance Abuse & Mental Health credit hour.
This is a Intermediate Level Program.
Note: When submitting your compliance reports to the SC Commission on CLE and Specialization, if you completed this in 2022, please use this course code: 223127ADO
Note: When submitting your compliance reports to the SC Commission on CLE and Specialization, if you completed this in 2023, please use this course code: 231588ADO.
Tags Big Ticket
Additional Product Photos