2021 It's All A Game: Top Trial Lawyers Tackle Evidence
Out of Stock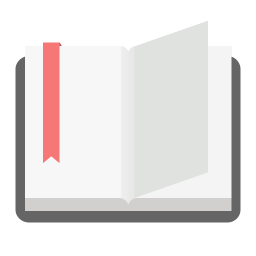 OnDemand
| | |
| --- | --- |
| Ratings | |
| Standard Price | $250.00 |
| Member Price | $250.00 |
| Size | |
| Color | |
| Qty | |
Product Details
About the Seminar
The South Carolina Bar-CLE Division presents the 2021 "Pandemic Edition" of one of our most popular seminars. Designed and moderated by S.C. Supreme Court Justice John Cannon Few, this innovative, powerful, and practical seminar always takes an entertaining and insightful look at some of the thorniest evidence problems any trial lawyer or judge could face. This year is no exception. The trademark feature of "It's All A Game" is the 30-minute panel discussion of the presenter's topic after the experienced trial lawyer speaks for 30-minutes—an unforgettable and entertaining learning experience. The "Pandemic Edition" tracks that feature as well as possible under the difficult circumstances of early 2021. This year, we will replay five of our most popular presentations. After each replay, Justice Few will interview the presenter via Zoom to discuss how the topic has evolved since it was first presented, how the presenter has evolved as a trial lawyer (three of whom have become appellate court judges), and how the jury trial system is enduring the pandemic. The participants this year have all experienced significant change in their careers since their original presentations, in Judge Quattlebaum's case thirteen years ago. Check out the agenda and get ready for a fun-filled dynamic discussion of the law of evidence, "Pandemic Edition."
For this year's ethics hour, Tom Spahn will use hypotheticals to explore topics of interest to litigators (and transactional lawyers whose clients might face litigation) including such issues as: (1) lawyers' communications (including talking to the press about cases and criticizing judges); (2) deceptive discovery tactics (including tape recording telephone calls, and use of admittedly deceptive tactics in public interest investigations such as housing discrimination tests, and in purely commercial investigations); (3) dealing with fact witnesses (including the permissibility of paying fact witnesses for their time, and preparing them for testimony); (4) claims (including "ghostwriting" pleadings, and filing knowingly time barred claims); (5) settlements (including acceptable levels of deception during settlement negotiations, silence about the law and facts, and the enforceability of settlement agreements); (6) dealing with courts (including the duty to disclose unfavorable facts and law).
If you are a South Carolina litigator who wants to sharpen your evidence skills and knowledge, or you simply want to come to the most exciting CLE program you have ever attended, then you don't want to miss It's All a Game: Top Trial Lawyers Tackle Evidence!
Seminar Agenda
Welcome and Opening Remarks
The Honorable John Cannon Few, Justice, Supreme Court of South Carolina, Charleston
The Sound of Silence: The Fifth Amendment and the Right to Remain Silent
Andrew B. Moorman Sr., Moorman Law Firm, Greenville
Original Presentation Description (2020): The Fifth Amendment guarantee of the right to remain silent is a complicated, often misunderstood right. We will explore the use of the Fifth Amendment by the State to create evidence against your client, and how defense counsel can use the assertion by other defendants or witnesses to the advantage of the defendant on trial.
You Can't Handle the Truth!!!: Effective ways for dealing with difficult, hostile or adverse witnesses
Breon C.M. Walker, The Stanley Law Group, P.A., Columbia
He's Quite a Character, Have You Heard What He's Done?:
The use of character in criminal trials, how a prosecutor plans to use it in her case in chief, and what (if anything) you can do about it!
Presentation Description: The dynamic Walker sisters will join us to recount their presentations in 2014, to discuss how these topics have changed, and to discuss how their careers have changed (dramatically) in the years since.
Meghan L. Walker, Executive Director, South Carolina State Ethics Commission, Columbia
Forensic Interviews and Child Hearsay Statutes: What's Fair, What's Foul, and Are More Problems Yet to Come?
The Honorable Blake A. Hewitt, South Carolina Court of Appeals, Conway
Original Presentation Description (2015): Don Henley famously sang that lawyers deal in small details. This disclaimer finds voice in many areas, but none more so that the evolving area of when and why certain out of court statements made by a young child may be admitted into evidence. Some questions in this area seem to have settled answers, but other issues are less clear, either because the court has avoided confronting them or because nobody has raised them. We will explore this area, cover the things that seem established, and tug at the edges of issues that are yet to come.
Managing the Changing Scope of Relevance in a Trial: Innovative Challenges to Traditional Concept of Admissibility?
The Honorable A. Marvin Quattlebaum Jr., United States Court of Appeals for the Fourth Circuit, Greenville
Original Presentation Description (2008): The rules on admissibility of subsequent remedial measures, seat belt usage, similar claims and settlements, and other instances of defect are often considered well settled. But are they really? How can the admissibility of this type of evidence be expanded or narrowed during a trial? What are the strategic implications of whether, when and how to pursue these approaches?
With Friends like These, Who Needs Enemies: The Admissibility of Co-Conspirator Statements and Statements Against Interest
The Honorable Julius "Jay" N. Richardson, United States Court of Appeals for the Fourth Circuit, Columbia
Original Presentation Description (2012): While co-conspirators, co-defendants, and friends may refuse to testify, their prior statements could be admissible to prove (or disprove) a criminal defendant's guilt. We will look at what the Rules require (including how the SC Rule on statements against penal interest differs from the Federal Rule), how the Confrontation Clause limits the Rules, and when such statements should be admitted.
Litigation Ethics: Key Issues
Thomas E. Spahn, McGuireWoods, Tysons Corner, VA
Mandatory MCLE Credit Hours

This seminar qualifies for 6.0 MCLE credit hours, including up to 1.0 LEPR credit hour. Also qualifies for 2.5 Criminal credit hours and 3.5 Civil/Criminal and 1.0 LEPR credit hour for Magistrates and Municipal Judges.
Note: When submitting your compliance reports to the SC Commission on CLE and Specialization, if you completed this in 2022, please use this course code: 223480ADO.
Note: When submitting your compliance reports to the SC Commission on CLE and Specialization, if you completed this in 2023, please use this course code: 231887ADO.
Tags Criminal; Evidence; Litigation/Trial Practice; Big Ticket
Additional Product Photos