DR Section: "FINRA-An Overview for the Practitioner"
Out of Stock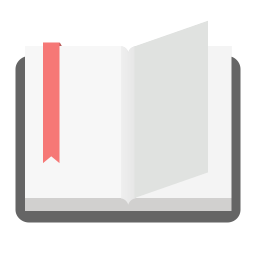 OnDemand
| | |
| --- | --- |
| Ratings | |
| Standard Price | $70.00 |
| Member Price | $70.00 |
| Size | |
| Color | |
| Qty | |
Product Details
About the Seminar
· Overview of FINRA and its functions as it relates to customer complaints and industry complaints.
· The arbitration process including among other things: fact patterns that form the foundation of standard claims that fall within the purview of FINRA
· The arbitration process
· Compensable damages theories in FINRA cases and, if time allows the applicable provisions under the FAA as written and as interpreted to contest arbitration outcomes
About the Speakers:
Marc Seldin Rosen, Esq.
After graduating Emory University with a Bachelor of Arts degree, Marc earned a Master's degree from Catholic University. While studying in Washington, D.C., Marc was honored with an internship in President Carter's White House, and he was quickly promoted in its Office of Public Liaison, working directly for Margaret "Midge" Costanza, the first woman Assistant to the President. Experiences there, and encouragement from White House staff, led Marc to law school, also at Emory.
Marc next served as a law clerk for the Honorable Edward S. Northrop, Chief Judge of the United States District Court for the District of Maryland. He then joined Whiteford, Taylor & Preston and became a partner in 6 years. Although he was extremely successful as a "defense" attorney, Marc developed a practice representing plaintiffs, and after being appointed liaison counsel for the victims of a tragic railroad accident in Maryland in which 16 people were killed and more than 100 others were injured, he and his colleagues negotiated what was then the largest recovery in history for victims of this type of occurrence. This experience, in turn, led to his representation of the flight crew that was lost in Pan Am Flight 103, and again he and his colleagues achieved historic recoveries.
Marc opened his own law practice in 1990 and has recovered hundreds of millions of dollars for his clients in a wide variety of cases, including medical malpractice, commercial litigation, vehicular accidents, product liability, premises liability, and securities litigation. He is known for his preparedness, his ability to recall facts and cross-examine witnesses, his in depth knowledge of the law, and his ability to communicate with judges and jurors.
Marc has authored significant publications geared toward instructing other lawyers in handling difficult cases, including "Trying the Wrongful Death Case in Maryland: Strategies in Preparation and Valuation," and "Insurance Coverage and Claims – Good Faith/Bad Faith." He guest lectures at law schools every year on trial tactics and securities arbitration. Marc is a member of many legal organizations, including PIABA, the Public Investors Arbitration Bar Association, which is dedicated to the recovery of funds from brokers and brokerages who mishandle securities investments.
Kristofer Cubello, Esq.
Kristofer is a South Carolina resident and litigation attorney who focuses his practice on securities cases, medical malpractice, and personal injury matters, including motor vehicle accidents and premises liability cases. Kristofer has extensive experience in federal and state courts, as well as arbitrations before the Financial Industry Regulatory Authority (FINRA). He is known for his thorough preparation of cases for trial and thoughtful insights and perspectives on litigation strategies that have proven to be very successful.
Kristofer has worked alongside Marc Rosen since he was in his third year of law school at the University of Baltimore. For the past twenty years, Kristofer and Marc have made a formidable team, recovering many millions of dollars for individuals and families who have suffered catastrophic injuries. Kristofer enjoys the challenges brought by the unique features of each case.
Moderator:
Catherine Wilhoit attended the College of Charleston where she graduated with a Bachelor of Arts degree in English. She then attended the Charleston School of Law, earning her degree in 2011. Catherine is a member of the South Carolina Bar Association and provides litigation support for a wide variety of the firm's cases, including those involving personal injury, premises liability, medical malpractice, premises liability, business and securities litigation and arbitration, and mass torts. In addition to legal research, Catherine immerses herself in medical and product related issues, witness background checks, and the identification and retention of qualified and experienced expert witnesses.
Catherine is a South Carolina Supreme Court Certified Arbitrator and Civil Mediator. She spearheads the arduous process that is required to select arbitrators in securities cases. Her steady and tenacious approach has helped us arbitrate complex cases efficiently under the guidelines established by the Financial Industry Regulatory Authority under which almost all securities disputes are now resolved.
In addition to the practice of law, Catherine is an Adjunct Professor of Law at the Charleston School of Law, where she teaches courses in Alternative Dispute Resolution and Arbitration. She currently serves on the Board of the Mediation and Meeting Center of Charleston, which provides mediation services in Charleston, South Carolina. Catherine founded and operates an alternative dispute resolution based business that teaches conflict resolution skills to grade school students, and she participates in the South Carolina judicial system as a Juvenile Arbitrator. In 2017 Catherine was invited to and became a Member of the James L. Petigru American Inn of Court in Charleston, an organization of attorneys and judges that sponsors continuing legal education to lawyers.
Catherine is on the Advisory Board of the Holocaust Education Film Foundation, which has and continues to document the stories of survival and perseverance of Holocaust victims, and is a learning partner/teacher with Engaging Creative Minds – which serves students in Charleston's public schools, and she volunteers with Charleston Police Department's Camp Hope.
She rightfully prides herself on being approachable and considerate. She is married to Tyler Wilhoit, a Charleston native who is a Mortgage Executive at Southern First Bank.
Mandatory MCLE Credit Hours
This program qualifies for 1.0 MCLE credit hour.
Note: When submitting your compliance reports to the SC Commission on CLE and Specialization, if you completed this in 2022, please use this course code: 224788ADO.

Note: When submitting your compliance reports to the SC Commission on CLE and Specialization, if you completed this in 2023, please use this course code: 232088ADO.
Additional Product Photos