What Every Lawyer Should Know About Benefits for Military Veterans and Their Families
Out of Stock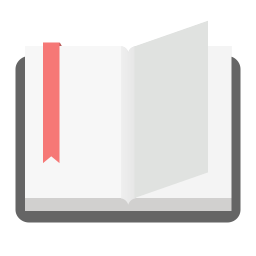 OnDemand
| | |
| --- | --- |
| Ratings | |
| Standard Price | $135.00 |
| Member Price | $135.00 |
| Size | |
| Color | |
| Qty | |
Product Details
About the Seminar
There are over 20 million veterans of the United States military who are potentially eligible for a broad array of benefits from the Department of Veterans Affairs (VA). VA benefits are not limited to compensation for service-connected injuries, but include pensions, educational benefits, mortgages, insurance, health services, and burial benefits. Many of these benefits and services are not only available to veterans, but are also available to family members, such as surviving spouses and minor children, whether or not the veteran has previously filed a benefits claim. Attorneys providing legal services to the general public should be aware of the VA benefits available to - and the potential impact of VA regulations on - their clients.
This course provides attorneys unfamiliar with the VA benefits system with a basic understanding of the VA claims and appeals process and the fundamental tools to assist their clients in identifying whether they may be eligible for VA benefits. In addition, attorneys will learn how changes, such as the death or incompetency of a veteran receiving VA benefits, can affect clients, including their rights to control their own finances and appoint their own guardians. Two experienced practitioners will share insights on how VA views attorney-client relationships, VA's authority to override attorney-in-fact designations, and when to refer a VA benefits matter to an experienced practitioner. The course will also include a 1 hour discussion of ethical issues in advising veterans and their survivors.
This seminar consist of VA Training required to represent veterans in the VA CLAIMS AND APPEALS PROCESS. (You MUST BE ACCREDITED WITH VA PRIOR TO ATTENDING THE PROGRAM in order for the training to count either for certification or recertification. AN ACCREDITATION APPLICATION PENDING APPROVAL WILL NOT SUFFICE.)
Note: Attorneys who are signing up for the VA Training: if not accredited, accreditation needs to be APPROVED BY VA'S OFFICE OF GENERAL COUNSEL prior to attending the seminar.
Any attorney who discusses VA benefits with clients must be accredited through the VA. Attorney accreditation requires the following: (1) Application (VA Form 21a) submitted to the Department of Veterans Affairs - Office of General Counsel; (2) Self-certification regarding admission information to practice before any other court, bar, or State or Federal agency; and, (3) Determination of character and fitness (absent credible information to the contrary, the General Counsel will presume an attorney's character and fitness to practice before the VA if an attorney's membership is in good standing with the state bar). Within twelve (12) months of initial accreditation, an attorney must complete a CLE course approved by the state bar for a minimum of three (3) hours. Attorneys shall certify completion of the initial CLE requirement and submit the relevant information to the Office of General Counsel. The full text can be found at 38 C.F.R. §14.629(b) (1).
Speakers: Douglas J. Rosinski/Katrina J. Eagle/Professor John P. Freeman, Retired
Mandatory MCLE Credit Hours
This seminar qualifies for 3.0 MCLE credit hours, including up to 1.0 LEPR credit hour.
This is a Basic Level Program.
Note: When submitting your compliance reports to the SC Commission on CLE and Specialization, if you completed this in 2022, please use this course code: 223044ADO.
Note: When submitting your compliance reports to the SC Commission on CLE and Specialization, if you completed this in 2023, please use this course code: 231505ADO.
Tags Big Ticket
Additional Product Photos