Against the Wind: A Legal History of Civil Rights in SC through Cases & Testimony
Out of Stock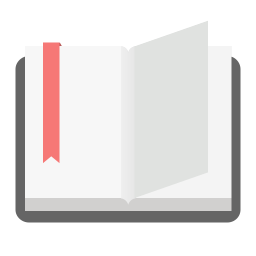 OnDemand
| | |
| --- | --- |
| Ratings | |
| Standard Price | $250.00 |
| Member Price | $250.00 |
| Size | |
| Color | |
| Qty | |
Product Details
Seminar Agenda
Introduction and Overview: Legal History of Civil Rights in South Carolina
Hon. Joseph M. Strickland, Richland County Master in Equity
Nekki Shutt, Callison Tighe & Robinson, LLC
Rep. Bakari T. Sellers, Strom Law Firm, LLC
Political History Quiz "The Transformation of South Carolina Politics"
Hon. Joseph M. Strickland, S.C. Master in Equity
1910-1964: Overview of the NAACP Legal Strategy in South Carolina for Challenging Segregation and Jim Crow
Patricia Sullivan, Ph.D., University of North Carolina Chapel Hill
(Author of Lift Every Voice: The NAACP and the Making of the Civil Rights Movement)
1910-1947: Panel Discussion on Early Civil Rights Cases
Prof. W. Lewis Burke, University of South Carolina School of Law; James L. Felder
-NAACP's First Cases: Pink Franklin v. South Carolina: The NAACP's first case concerning the 1907 shooting of Constable Henry Valentine by sharecropper Pink Franklin over a warrant of arrest stemming from alleged violation of a labor contract.
-Legacy Of South Carolina State University School Of Law: In 1946, a black World War II veteran applied for admission to the USC School of Law and was denied admission because of his race. He filed suit and was represented by four attorneys, including Thurgood Marshall. The suit culminated in a 1946 ruling by Judge J. Waites Waring that resulted in the General Assembly's establishment of a law school at South Carolina State. The school's many illustrious graduates include our speaker, as well as Matthew J. Perry, who would go on to become the first black lawyer from the Deep South to be appointed to the federal judiciary and Ernest A. Finney Jr., former chief justice of the South Carolina Supreme Court.
-Voting Rights: Elmore v Rice: A black cab driver named George Elmore sued the South Carolina Democratic Party for refusing to let him and other blacks vote in the 1946 Richland County primary. Judge J. Waites Waring enjoined the Party from excluding qualified voters from enrollment and casting ballots "by reason of their not being person of the white race."
1952-1955: School Desegregation
Hon. Richard M. Gergel, U.S. District Court
-Briggs v. Elliot: Desegregation in South Carolina began in earnest in Clarendon County. African American argued that their school-Summerton Colored School-was poorly equipped and dangerous in comparison to Summerton Graded School, the school for white students. Not even the school district denied the inequality, but claimed it would take time to upgrade the black schools to similar standards as the other schools. After being enjoined and argued before the SCOTUS in Brown v. Board of Education, the Court ordered the desegregation of South Carolina schools.
1955: Before Rosa Parks
Hon. Cameron McGowan Currie, U.S. District Court
-Flemming v. South Carolina Electric and Gas Company: Seventeen months before Rosa Parks refused to give up her seat, a 22-year-old Columbia maid named Sarah Mae Flemming boarded a bus for work and sat in the only empty seat, which was reserved for white passengers. The bus driver publicly berated her. When Ms. Flemming tried to exit the bus through the front door at the next stop, the bus driver punched her in the stomach and reminded her to use the back exit designated for blacks.
Harvey B. Gantt interviewed by his niece Toyya Brawley Gray and dormmate Joel Collins)
1961-1963: Clemson's Integration
-Gantt v. Clemson Agricultural College of South Carolina: In January 1961, Charleston-native Harvey B. Gantt applied to the only architectural program offered in South Carolina, at Clemson University. After reapplying three times, Gantt challenged the unfair application process in court exposing that Clemson, post-Brown v. Board of Education, had not altered any pre-existing policy to exclude African Americans from admission.
1968: The Student Movement
Cleveland L. Sellers
The Orangeburg Massacre as told by a survivor
Sex Discrimination in the Workplace
Victoria L. Eslinger, Nexsen Pruet, LLC
-Eslinger v. Thomas: When Vickie Eslinger was a law student at USC, she applied for a senate page position The clerk of South Carolina's Senate quickly informed Ms. Eslinger that she would not be given a page position, as only males were hired to page positions. Ms. Eslinger challenged the refusal to hire in court.
1890-Present: Women in Law
Hon. Jean Hoefer Toal, retired, S.C. Supreme Court
The first women entered the USC School of Law in 1890, but eventually dropped out, probably because women were not permitted to practice law. In 1918, SC Gov. Richard I. Manning signed a bill permitting women to practice law. Women were not allowed to serve on juries in SC until 1969. In 1988, Jean Hoefer Toal was the first woman elected to the South Carolina Supreme Court.
1993-1995: Challenging Single-Sex Education
M. Malissa Burnette, Callison Tighe & Robinson, LLC
-Faulkner v. Jones: Powdersville-native, Shannon Faulkner was the first female cadet to enter the Citadel in 1995. She enrolled after a successful two-year lawsuit against the Citadel for sex discrimination.
2014 : Achieving Marriage Equality
Colleen T. Condon, Condon Law Firm, LLC
-Condon v. Haley: On October 8, 2014, Colleen Condon and Nichols Bleckley were the first same-sex couple to apply for and have their marriage license accepted in South Carolina. Before the probate judge could issue the marriage license after the requisite 24-hour "cooling off period," the SC Attorney General sought an injunction from the Supreme Court of South Carolina. The next day, the SC Supreme Court ordered the state's 46 probate judges to cease issuing marriage licenses to same-sex couples until a federal court ruled. Condon and Bleckley sued in federal court. Judge Gergel's order in the case struck down the state's "marriage amendment" banning the issuance of same-sex marriage licenses.
2016: Transgender Bathroom Access and Employment Rights
Nekki Shutt, Callison Tighe & Robinson, LLC
The civil rights issue of the moment, which was spurred by the passage of HB2 in North Carolina and the introduction of S1203 and S1306 in South Carolina.
Closing and Call to Action
Bobby J. Donaldson, Ph.D., University of South Carolina
In South Carolina, courageous attorneys, judges, student activists, and civil rights organizations have transformed our community. With respect for the past and hope for a brighter future ... our story matters.


Mandatory MCLE Credit Hours

This seminar qualifies for 7.61 MCLE credit hours.
This seminar is a Basic to Intermediate level program.

Note: When submitting your compliance reports to the SC Commission on CLE and Specialization, if you completed this in 2022,please use this course code: 223685ADO.
Note: When submitting your compliance reports to the SC Commission on CLE and Specialization, if you completed this in 2023, please use this course code: 232054ADO.
Tags Employment/Labor; Constitutional/US Supreme Court ; Big Ticket; Civil Rights Law
Additional Product Photos