2022 Hot Tips from the Coolest Domestic Law Practitioners
Out of Stock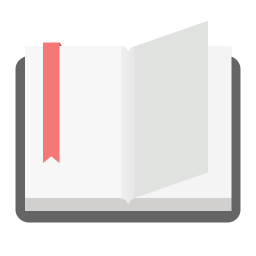 OnDemand
| | |
| --- | --- |
| Ratings | |
| Standard Price | $250.00 |
| Member Price | $250.00 |
| Size | |
| Color | |
| Qty | |
Product Details
About the Seminar
Hot Tips from the Coolest Domestic Law Practitioners features updates on key substantive, procedural, and evidentiary issues for the domestic practice attorney, as well as practical insights from distinguished members of the Family and Appellate Courts. Always fast-paced, always practical, and always entertaining, Hot Tips features the latest trends in family practice!
Seminar Agenda:
Welcome and Opening Remarks
The Beginning of the Appeal Could Be the End
Hon. H. Bruce Williams, S.C. Court of Appeals
Up the Road: Your Case on Appeal
Hon. Jerry D. Vinson, Jr., S.C. Court of Appeals
Am I Prepared for Trial?
Hon. Vicki J. Snelgrove, S.C. Family Court
Pigs Get Fed and Hogs Get Slaughtered Along with Other Helpful Tips from the Bench
Hon. C. Vance Stricklin, Jr. S.C. Family Court
Gender Identification: Who does the Judge say I am?
Hon. Melissa J. Buckhannon, S.C. Family Court
The Neglected Financial Declaration
John R. Holland, Holland & Usry, PA
Practice Management: Eight Things I've Learned in Eight Years of Running a Family Law Practice
Carolyn M. Bone, Carolyn M. Bone, LLC
Maximizing Your Financial Expert's Effectiveness
Karen A. Fine, Fine Accountess, LLC
Representing a Difficult Client: Memorialize Everything!
David A. Haselden, Rosen Law Firm, LLC
Tips To Improve Your Family Law Practice
Ken H. Lester, Ken H. Lester, Attorney at Law
When Courts Collide: Understanding Domestic Violence Crimes
Lester McGill Bell, Jr, Moore Bradley Myers Law Firm, P.A.
1980 Hague Convention Litigation in Light of Monasky and Golan
Jonathan W. Lounsberry, Killoren, Kissinger, Dantin, Denton & Dunham, P.C.
What say ye, Madam/Mister Guardian ad Litem? Tips to Ensure that the Guardian Says What YOU Want the Court to Hear
Margie A. Pizarro, The Pizarro Law Firm LLC
That's a Wrap: The Essential Post-Divorce Checklist
April D. Porter, The Law Office of April D. Porter, P. C.
Did You Miss It? Family Court Year in Review
Reid T. Sherard, Haynsworth Sinkler Boyd, PA
Child Support When the Guidelines Do Not Apply
Leigh B. Sellers, Touchstone Family Law
Making the Most of Mediation: Tips from a Lawyer Who Has Sat in Every Chair
Kenneth P. Shabel, Kennedy & Brannon, P.A.
Do's and Don'ts- Prenups
Hayes K. Stanton, Bellamy, Rutenberg, Copeland, Epps, Gravely & Bowers, P.A.
Crazy Clients: How to Stop Them from Keeping You Up at Night
Susan R. Strom, Law Office of Susan Rawls Strom
Motion to Suppress Illegally Intercepted Communications Pursuant to a Violation of the Electronic Communications Privacy Act
Richard G. Whiting, Law Offices of Richard Whiting
Get My Spouse Out of My House: How to Get the Deed Signed
Katharine S. Fisher, Kinard & Jones, LLC
Child Support: Is It Ever Income?
Mary Fran Quindlen, Quindlen Law Firm, P.A.
Who Says the Kids Are Alright: Safe Babies Courts in South Carolina
Amanda F. Whittle, S.C. Department of Children's Advocacy
Ethics and Civility: Beyond the Lawyer's Oath
Barbara M. Seymour, Clawson & Staubes, LLC
ERISA Waivers: Pension Promises in a Prenuptial Agreement
Sheila M. Robinson, Moore Taylor Law Firm, P.A.
Adjourn
Mandatory MCLE Credit Hours
This seminar qualifies for 6.15 MCLE credit hours, including up to 0.50 LEPR credit hour.
This seminar is an intermediate to advanced level program.
Note:
When submitting your compliance reports to the SC Commission on CLE and Specialization, if you completed this in 2022,please use this course code:
920127ADO.
Note: When submitting your compliance reports to the SC Commission on CLE and Specialization, if you completed this in 2023, please use this course code: 234570ADO.
Tags Family; Big Ticket
Additional Product Photos