A Mock Trial in Two Acts: Capulet v. Diocese of Verona performed by the Inns of Court
Out of Stock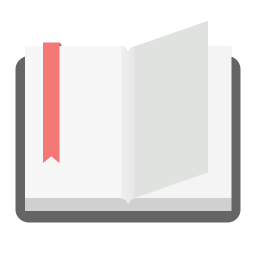 OnDemand
| | |
| --- | --- |
| Ratings | |
| Standard Price | $120.00 |
| Member Price | $120.00 |
| Size | |
| Color | |
| Qty | |
Product Details
About the Seminar
Romeo and Juliet is the most popular, most widely read and most often performed of all of Shakespeare's plays. It engages audiences with timeless themes: the intensity of first love; conflicts within and between families, between teenagers and parents; social conflicts between opposing factions; and finally, the most fundamental conflict of all - the conflict between the heart and the head.

The story, which like many of Shakespeare's plays, was borrowed by from an earlier source, has inspired many other art forms - opera, ballet, musicals, film and popular culture.

But as an audience of lawyers, you are probably wondering, how am I going to get CLE credit for this? What does this Romeo and Juliet have to do with the Law?

There are certainly other Shakespeare plays where the legal themes are more direct. In Romeo and Juliet, the Rule of Law is identified by literary critic Professor Harold Bloom as an "under-theme." The inability of a legal system in Verona to effectively resolve social and interpersonal conflicts without resort to violence underlies and enables the drama to unfold, and to feel inevitable.

What can we as lawyers and advocates learn from a mock trial based on the events of this play?

First, our actor/advocates trust that their trial skills will be demonstrated. Thematic opening statements; direct examinations that give the characters the lead roles, not the lawyers; interesting cross examinations that bring out important facts for the opposition and permit the characters to discredit themselves by their demeanor and responses; and compelling closings that deal honestly with the weaknesses in each party's case, that touch the heart of what makes finding in their favor feel "right," should be recognized by legal audiences.

Substantive law lessons and real-world evidence problems also arise from these facts. Does the Friar have a duty to decline to help the lovers, or to report to the parents what he has learned, or to prevent the suicides that end the story? How does all this get in evidence in a courtroom?

We want to give you the opportunity to sit as a juror and decide a close case. This experience is invaluable to a courtroom advocate. How are cases decided? With the head or with the heart? What makes you favor Capulet or the Friar? What arguments do you find most persuasive and why? We hope that by evaluating the evidence and deciding out how you would resolve this case as a mock juror, you will become a better courtroom advocate.

Finally, as Peter Quince says, "our true intent is your delight."


Mandatory MCLE Credit Hours
This seminar qualifies for 1.40 MCLE credit hours.

This seminar is a Basic-Intermediate level program.

Note: When submitting your compliance reports to the SC Commission on CLE and Specialization, if you completed this in 2022, please use this course code: 922276ADO.
Note: When submitting your compliance reports to the SC Commission on CLE and Specialization, if you completed this in 2023, please use this course code: 234576ADO.
Additional Product Photos