No More Eyes Wide Shut - Ethical Times Have Changed
Out of Stock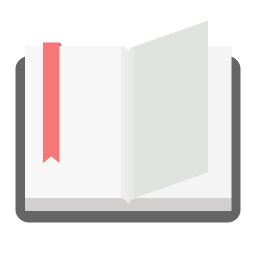 OnDemand
| | |
| --- | --- |
| Ratings | |
| Standard Price | $70.00 |
| Member Price | $70.00 |
| Size | |
| Color | |
| Qty | |
Product Details
About the Seminar
Join CLE Performer & Ethics Educator Stuart Teicher for a special two-hour lunch and learn live ethics webcast. Stuart will present two brand new presentations that will educate and entertain you so don't miss this unique opportunity!
Lawyers used to be able to get away with playing dumb. We could conveniently ignore the misdeeds of our clients…we could keep our eyes shut. Not anymore. In this intriguing program, Stuart Teicher, Esq. tells a tale involving drug dealers, money launderers, the ABA's recent Opinion 491, the EU's 6th Anti-Money Laundering Directive, and international corruption. In the end you'll learn about the newly created ethical responsibility for lawyers to ask questions about our client's bad deeds
.
About the Speaker
Stuart I. Teicher, Esq. is a professional legal educator who focuses on ethics law and writing instruction. A practicing attorney for over two decades, Stuart's career is now dedicated to helping fellow attorneys survive the practice of law and thrive in the profession. Mr. Teicher teaches seminars, provides in-house training to law firms and legal departments, provides CLE instruction at law firm client events, and also gives keynote speeches at conventions and association meetings
.
Stuart helps attorneys get better at what they do (and enjoy the process) through his entertaining and educational CLE Performances. His focus is on the ethical issues in social networking and other technology. Recently, Thomson Reuters published a book he wrote on the topic entitled, Navigating the Legal Ethics of Social Media and Technology. Stuart also speaks about Practical Ethics-- those lessons hidden in the ethics rules that enhance a lawyer's practice.
Mr. Teicher is a Supreme Court appointee to the New Jersey District Ethics Committee where he investigates and prosecutes grievances filed against attorneys; Mr. Teicher is an adjunct professor of law at Georgetown Law where he teaches Professional Responsibility. He also taught PR as an adjunct at Rutgers Law School in Camden, New Jersey, and he is an adjunct professor at Rutgers University in New Brunswick where he teaches undergraduate writing courses.
Mandatory MCLE Credit Hours
This seminar qualifies for 1.0 MCLE credit hour, including 1.0 LEPR credit hour.
This seminar is an Intermediate to Advanced level program.
Note:
When submitting your compliance reports to the SC Commission on CLE and Specialization, if you completed this in 2022,please use this course code: 922956ADO.
Note: When submitting your compliance reports to the SC Commission on CLE and Specialization, if you completed this in 2023,please use this course code: 232181ADO.
Additional Product Photos