2018 It's all a Game: Top Trial Lawyers Tackle Evidence
Out of Stock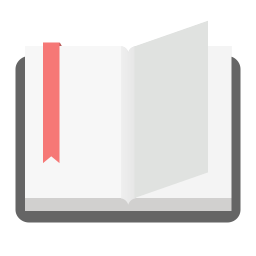 OnDemand
| | |
| --- | --- |
| Ratings | |
| Standard Price | $250.00 |
| Member Price | $250.00 |
| Size | |
| Color | |
| Qty | |
Product Details
About the Seminar
The South Carolina Bar-CLE Division is proud to present the 2018 edition of one of our most popular seminars. Created by Associate Justice John Few, this innovative, powerful, and practical seminar always takes an entertaining and insightful look at some of the thorniest evidence problems any trial lawyer or judge could face, and this year is no exception. Course Planner and Moderator Andy Moorman has brought together a truly outstanding faculty of talented and experienced trial attorneys for an unforgettable and entertaining learning experience.
If you are a South Carolina litigator who wants to sharpen your evidence skills and knowledge, or you simply want to come to the most exciting CLE program you have ever attended, then you don't want to miss the 2018 It's All a Game: Top Trial Lawyers Tackle Evidence!
Seminar Agenda
"Who's With Me?"
Litigators often have to prove the existence of agreements
Andrew B. Moorman, Sr. - Deputy Criminal Chief, U.S. Attorney's Office, Greenville
"Do We or Don't We?"
Advocating for clients in administrative proceedings
Jack E. Cohoon- Head Attorney, Employment Unit, South Carolina Legal Services, Columbia
"I Feared for My Life"
Reasonableness in the context of police misconduct allegations
Alyssa Richardson - Assistant U.S. Attorney, U.S. Attorney's Office, Columbia
Being an Expert on Experts:
Joshua Kendrick - Partner, Kendrick and Leonard, P.C., Greenville
"The Witness May Die, but the Statement Lives On!"
Jamie DeMint - Founder, DeMint Law Firm, Greenville
Making Trial Objections: Does It Matter/Can I Win?
Steven Edward Buckingham - The Law Office of Steven Edward Buckingham, Greenville
This program qualifies for 6.0 MCLE credit hours, including up to 1.0 LEPR
This seminar is an Intermediate to Advanced level program.
Note: When submitting your compliance reports to the SC Commission on CLE and Specialization, please use this course code if you completed the program in 2019: 191296ADO
Tags Evidence;
Additional Product Photos