2019 Secrets to a Successful Plaintiff's Personal Injury Practice
Out of Stock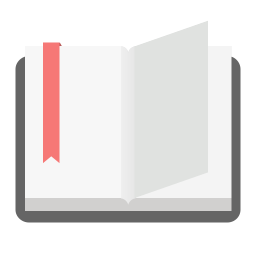 OnDemand
| | |
| --- | --- |
| Ratings | |
| Standard Price | $250.00 |
| Member Price | $250.00 |
| Size | |
| Color | |
| Qty | |
Product Details
This program is designed to teach practitioners the basics of handling personal injury cases and tips on how to maximize the results in their cases. Some of the topics are also designed to expose attendees to different types of specialties within the personal injury world. The speakers are successful plaintiff's personal injury lawyers who have handled and tried numerous personal injury cases to verdict or settlement.
Welcome, Opening Remarks and Introduction
Michael Goldberg -
Fried Rogers Goldberg LLC
Making Demands: When, Where, How and How Much
Jason Reynolds -
Samuels Law Firm, LLC
Deposing and Cross-Examining the Defendant Driver and His Employer
Kevin M. Barth -
Barth, Ballenger & Lewis, LLP
Knowing and Telling Your Client's Story
John D. Clark -
Clark Law Firm, LLC
Where to Find Safety Rules in Commercial Vehicle Cases
Michael Goldberg -
Fried Rogers Goldberg LLC
Working with Medical Providers to Prove and Show Your Client's Injuries and Future Prognosis
David B. Yarbrough, Jr. -
Yarborough Applegate, LLC
Common Types of Medical Malpractice Cases and How to Know a Good One
John Eric Fulda -
Whetstone Perkins & Fulda, LLC
Ethics and Professionalism in the Personal Injury World: Why Can't I Represent Everyone?
Michael Goldberg -
Fried Rogers Goldberg LLC
Premises Liability Cases: How to Make Sure You Get to a Jury
Pamela R. Mullis -
Mullis Law Firm, PA
Things You Have to Do in Every Auto Accident Case to Be Successful
Brad Thomas -
Fried Rogers Goldberg, LLC
Seeing the Big Picture at Trial
Robert F. Goings -
Goings Law Firm, LLC
Evaluating and Presenting Traumatic Brain Injuries
Kenny E. Berger -
The Law Office of Kenneth E. Berger, LLC
How to Know When Your Client has a Potential Automotive Product Liability Case
Darren Penn -
Penn Law LLC
This program qualifies for 6.0 MCLE credit hours, including up to 0.5 LEPR credit hour.
This seminar is a Basic level program.
Note:
When submitting your compliance reports to the SC Commission on CLE and Specialization, if you completed this in
2019
please use this course code
:
192883ADO
Tags Tort Law;
Additional Product Photos