Marital Litigation in South Carolina, Substantive Law, Fourth Edition with 2010-2015 Supplement
Out of Stock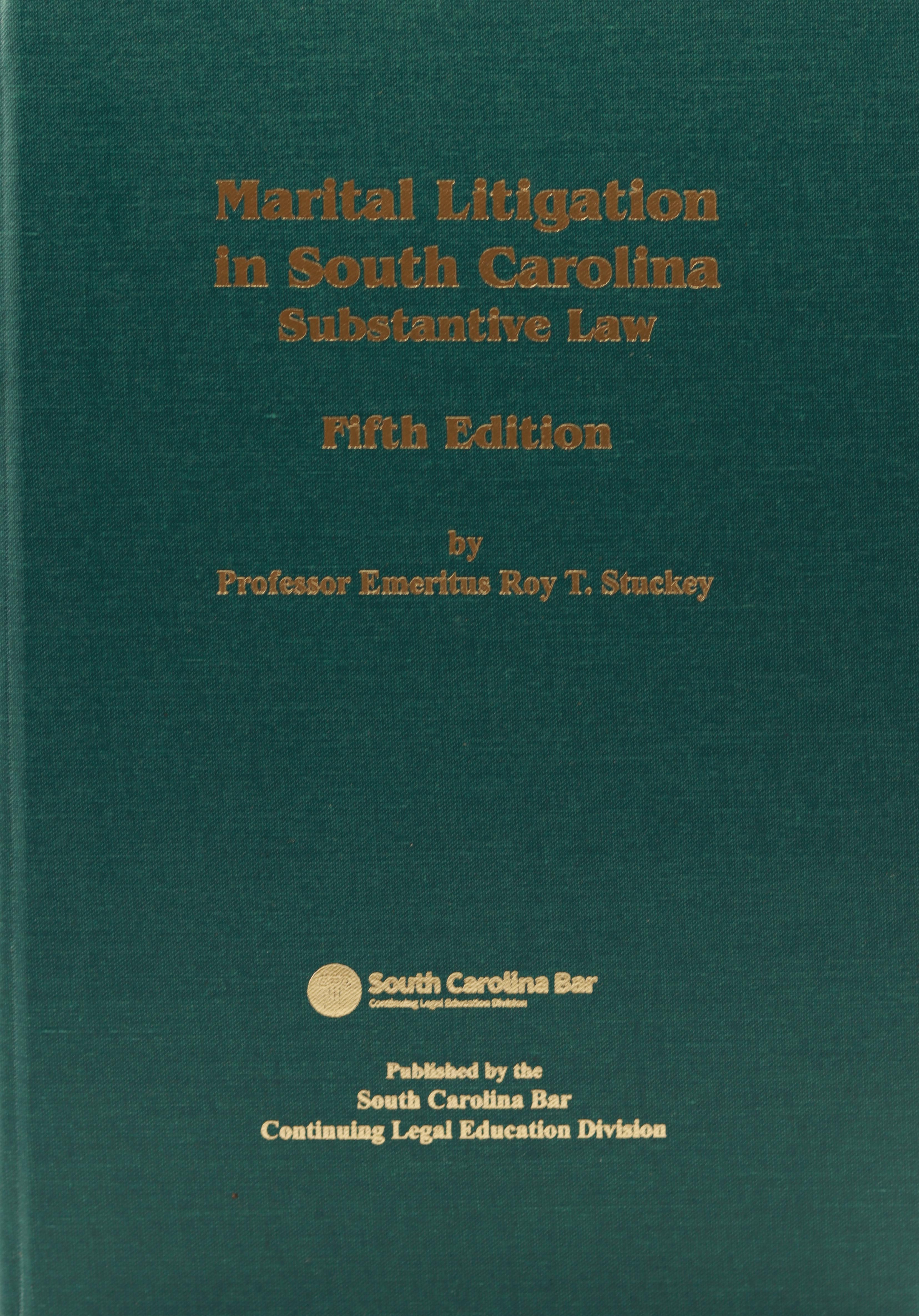 | | |
| --- | --- |
| Ratings | |
| Standard Price | $170.00 |
| Member Price | $170.00 |
| Size | |
| Color | |
| Qty | |
Product Details
Marital Litigation in South Carolina, Substantive Law, Fourth Edition with 2010-2015 Supplement
Professor Emeritus Roy T. Stuckey
©2010 and ©2015


**New Edition coming 2019!** This exceptional treatise, the "bible" for South Carolina domestic relations practitioners and judges, provides comprehensive analysis of every major aspect of family law of this state. With over 100 new cases added and updates through August 2010 the Fourth Edition is a resource every family law attorney should own.
For the Fourth Edition several chapters were significantly reorganized and new sections added. Revisions to the UCCJEA and UIFSA were incorporated and the Military Parent Equal Protection Act is discussed. The statutory citations, including those in older cases, were updated to reflect the re-codification of large portions of Title 20 into Title 63.
An outstanding resource, the book is arranged in well-organized, clearly delineated chapters and sections. The narrative style is clean and straightforward, with a very practical point of view. It includes background and "historical perspective" on the statutory and case law development and the nuances involved in the issues, but the primary focus is on the current law. Professor Stuckey offers valuable analysis regarding several important areas of marital law where there is no clear precedent or authority, or where practices might be inconsistent from one part of the state to another.
Included with your purchase of
Marital Litigation in South Carolina, Substantive Law, Fourth Edition
is the 2010-2015 Cumulative Supplement. The 2010-2015 Supplement includes legislation and cases decided through September 2, 2015 (Shearouse Adv. Sh. No. 34).
Marital Lit, 3rd. Ed.
Additional Product Photos