Medicare Issues In Liability and Workers' Compensation Settlements
Out of Stock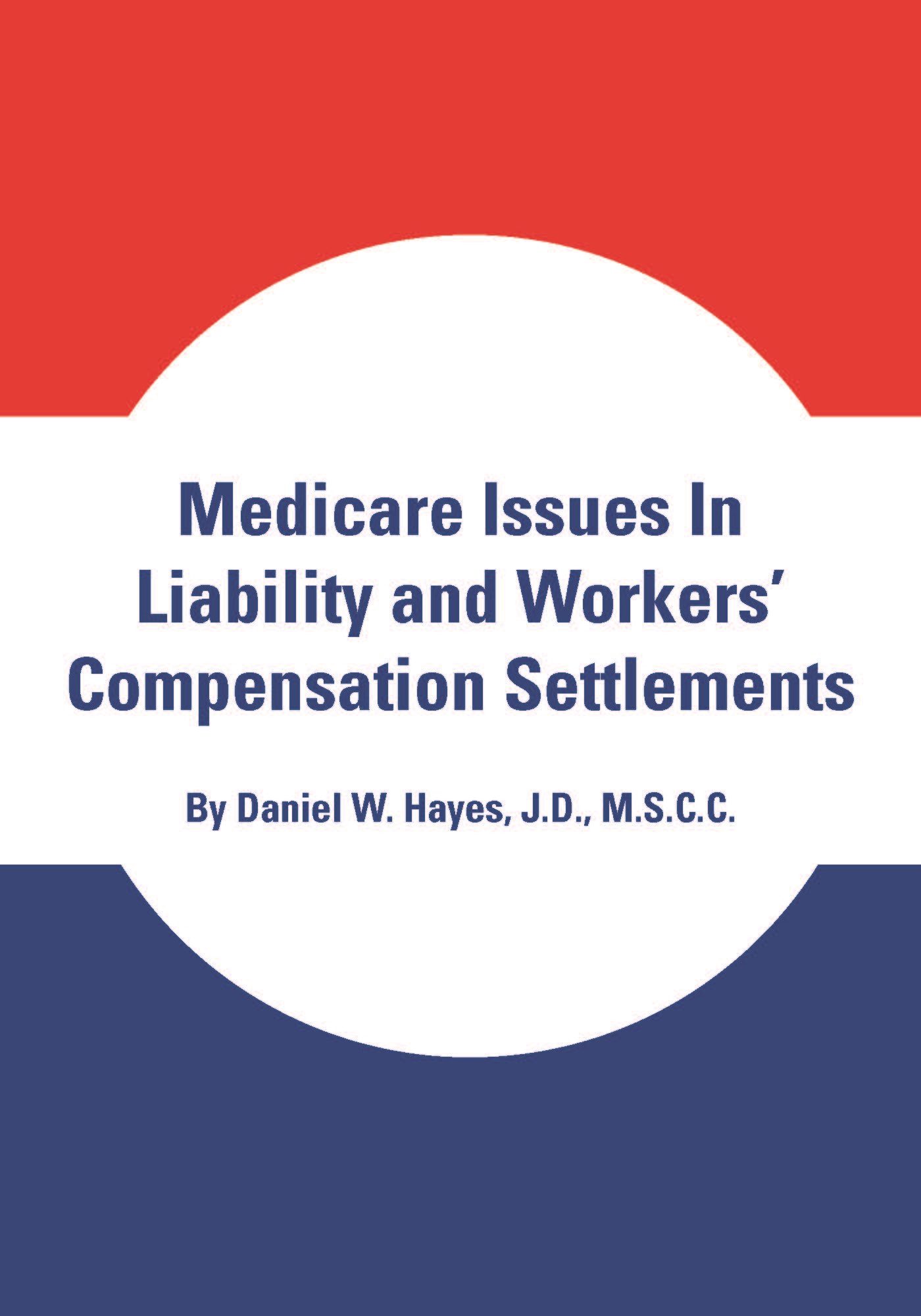 | | |
| --- | --- |
| Ratings | |
| Standard Price | $75.00 |
| Member Price | $75.00 |
| Size | |
| Color | |
| Qty | |
Product Details
Daniel W. Hayes, J.D., M.S.C.C.
Medicare Issues in Liability and Workers' Compensation
Settlements
by Daniel W. Hayes, J.D., M.S.C.C., was written
to guide practitioners through their analysis of how to best
consider Medicare's interests when resolving claims involving
medical exposure. The book is presented from the perspective
of an insurance defense attorney with over 18 years in practice,
who is a certified Medicare Set-Aside consultant and actively
prepares Medicare Set-Aside Arrangements (MSAs), provides
opinion letters, verifies liens, and engages with the Centers
for Medicare & Medicaid Services (CMS) to resolve liability and
workers' compensation claims. Topics addressed under the
Medicare Secondary Payer (MSP) Act include:
Steps to verify and dispute Medicare conditional payment liens
Private causes of action to enforce reimbursement on behalf of Medicare
Potential MSP exposure under the False Claims Act
Determining if a set-aside allocation is "needed" in a settlement
Is it ever "required" to submit a settlement to CMS?
Proposed new rules for liability settlements
Recent and anticipated changes under the SMART Act
Suggested release language for both liability and workers' compensation settlements
Also included for easy reference are reprints of numerous United States government
publications, including a compilation of CMS memoranda, with the most recent CMS
workload review threshold criteria; CMS alerts, including those pertaining to liability MSAs;
CMS reference guides, with the complete Workers' Compensation Medicare Set-Aside
Arrangements (WCMSA) reference guide, self-administration toolkit, and a sample WCMSA
submission; as well as the most up-to-date life tables and CFR provisions.
Chapter 1: The Medicare Secondary Payer Act
Chapter 2: Conditional Payments
Chapter 3: Workers' Compensation Medicare Set-Aside Arrangements
Chapter 4: Liability Medicare Set-Aside Arrangements
Chapter 5: Section 111 Mandatory Reporting
Chapter 6: Sample Settlement Language
Exhibits
Exhibit 1: Statutory Authority
Exhibit 2: Code of Federal Regulations
Exhibit 5: CMS Reference Guides
Exhibit 7: Ethics Opinions
Table of Authorities
Index
Tags Elder Law; Social Security Disability Law; Workers' Compensation Law; Practice and Procedure; Administrative/Regulatory/Government Law
Additional Product Photos