South Carolina Dram Shop Litigation: A Practice Guide
Out of Stock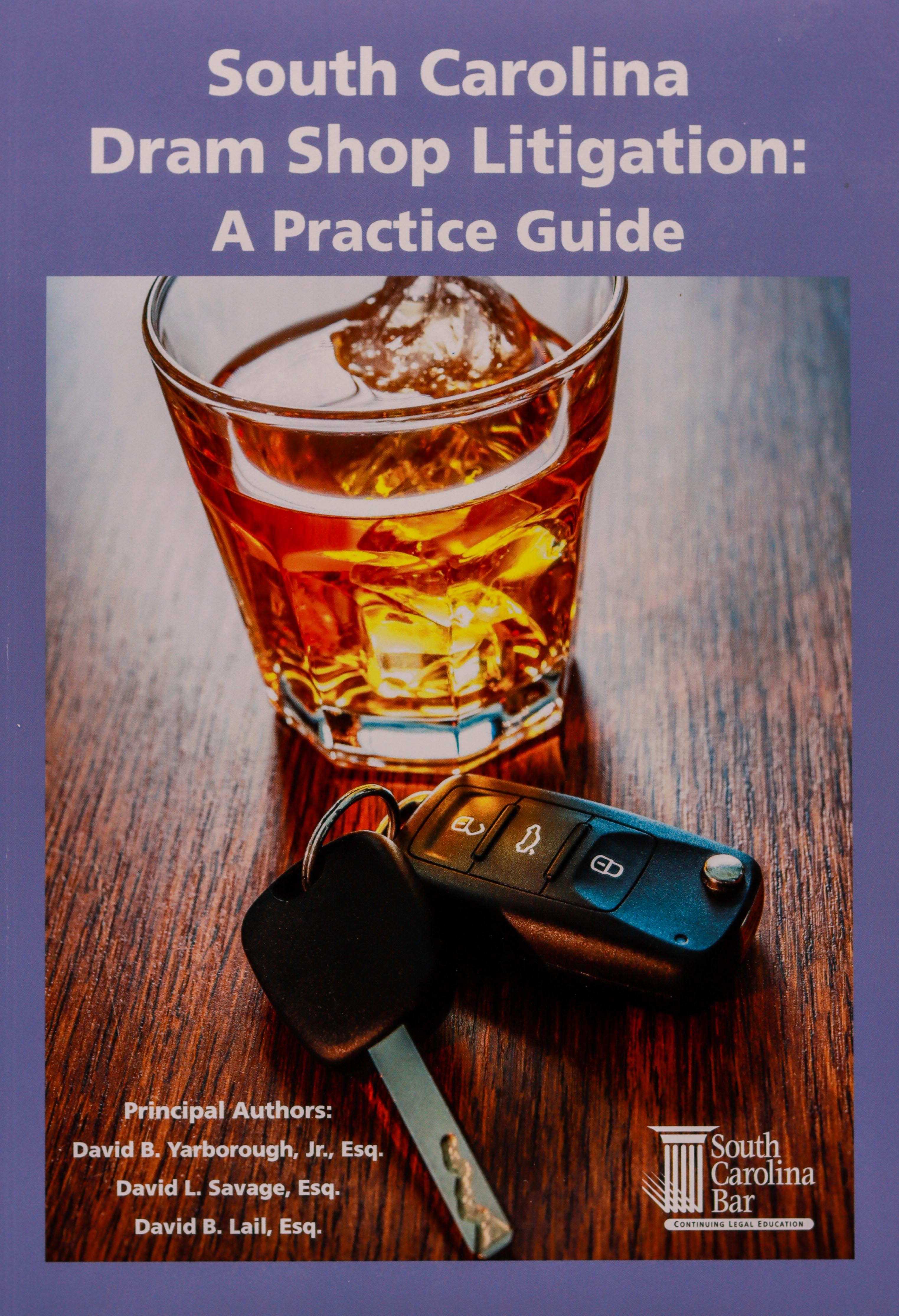 Book
| | |
| --- | --- |
| Ratings | |
| Standard Price | $60.00 |
| Member Price | $50.00 |
| Size | |
| Color | |
| Qty | |
Product Details
South Carolina Dram Shop Litigation: A Practice Guide
Principal Authors: David B. Yarborough, Jr., Esquire, David L. Savage, Esquire, David B. Lail, Esquire
Contributing Authors: Drew H. Butler, Esquire, David H. Eagerton, Ph.D., F-ABFT,
The first South Carolina Bar publication of its kind,
South Carolina Dram Shop Litigation: A Practice Guide
, is a tool designed for the practitioner handling cases that are as unique as they are challenging. This book contains a concise discussion of dram shop law in South Carolina followed by a comprehensive guide to litigating these one-of-a-kind cases. With practical application as the guiding theme of the book, this valuable resource discusses the intricacies of all major components of a dram shop lawsuit as well as the strategies for handling the common, and not so common, issues along the way. This book examines dram shop litigation from both counsel tables and provides technical insight from authors that practice in this niche area on a regular basis. In addition, this book delivers analysis from experts in alcohol beverage industry standards and training practices as well as the toxicology of ethanol. Finally, this book contains a host of sample pleadings and discovery materials making it a must-have for any lawyer interested in this specific area of tort law in South Carolina.
A Primer on South Carolina Dram Shop Law
Litigating the Dram Shop Case
Defending the Dram Shop Case
The Toxicology of Ethanol
The Alcohol Beverage Industry Standards and Training
Appendices:
Sample Complaint
Sample Answer
Sample Interrogatories-Plaintiff
Sample Requests for Production-Plaintiff
Sample Interrogatories-Defendant
Sample Requests for Production-Defendant
Sample Expert Report-Toxicologist
Sample Expert Report-Alcohol Service and Training
Additional Product Photos